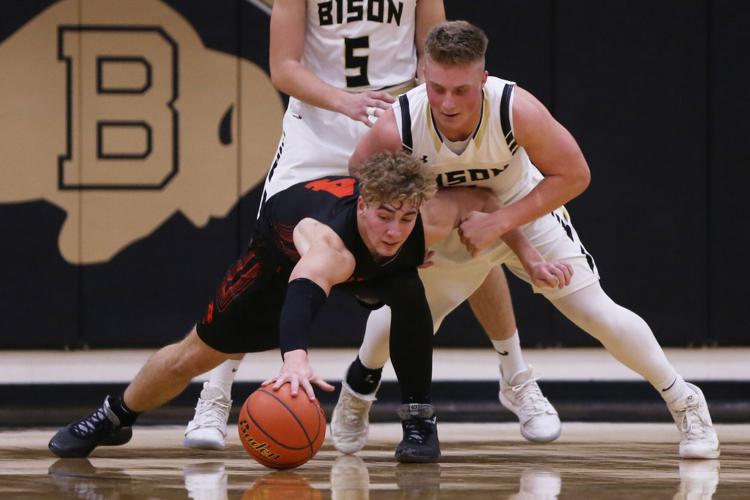 The Buffalo High School boys basketball season tipped off Friday night unlike any other basketball season in recent memory — with no actual tip off. 
In lieu of the traditional start, Powell High School began the game with an inbound pass on the sideline. 
That unconventional start, however, didn't help the Bison, who dropped both games in opening weekend action to start the season 0-2. 
Friday night's game against Powell began how the team had planned it, head coach Tanner Hart said, with solid team defense for the first few minutes and quick offense to jump out to a 9-3 lead. 
"We came out with a lot of energy, enthusiasm and excitement," he said. "I felt like our team defense was pretty solid for the first maybe two, three minutes of the game." 
That team defense was quickly eroded, however, by a Powell team that consistently penetrated into the paint and knocked down outside shots, with the Bison "a step behind almost every possession," Hart said.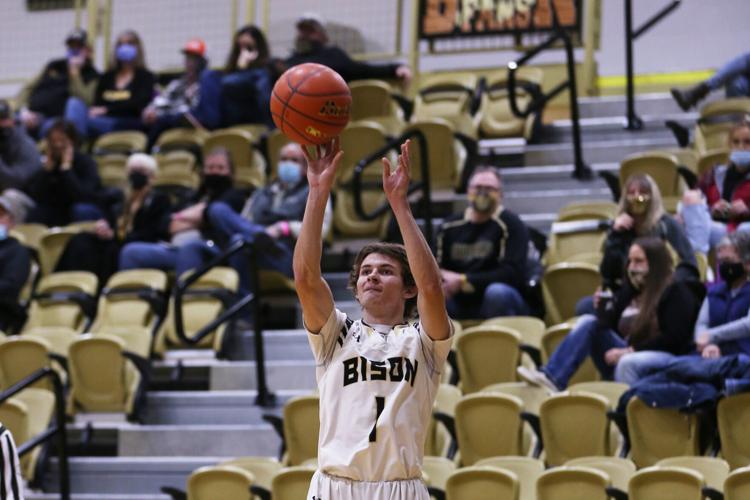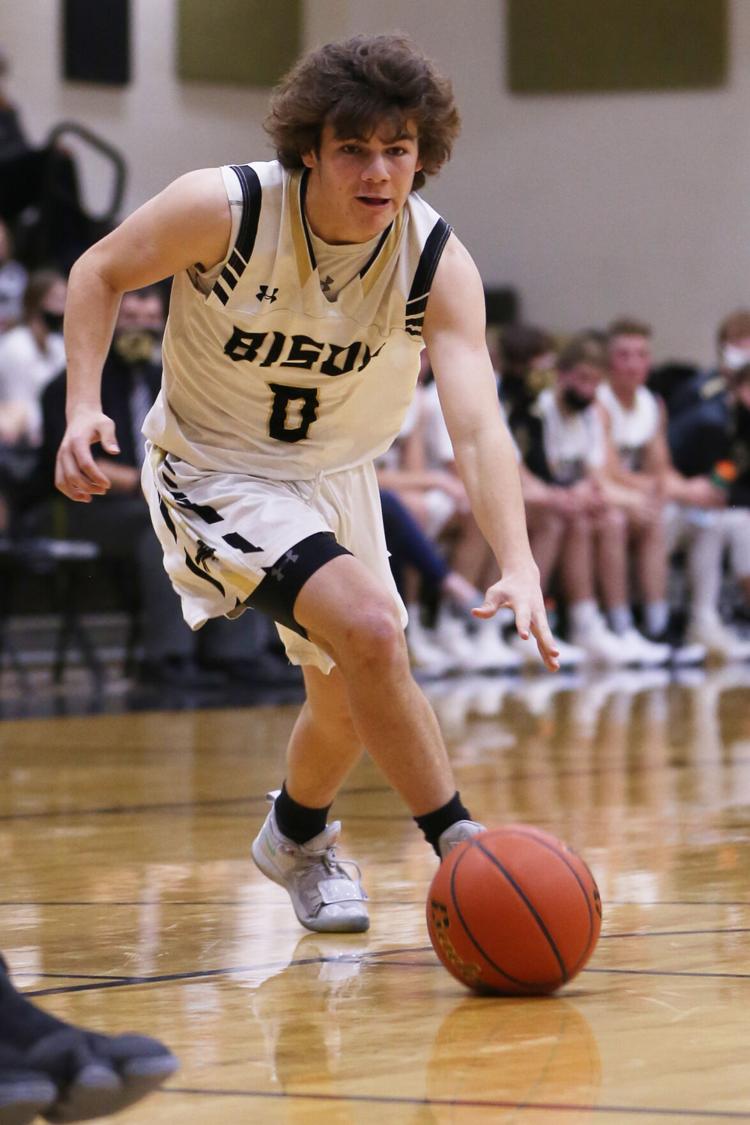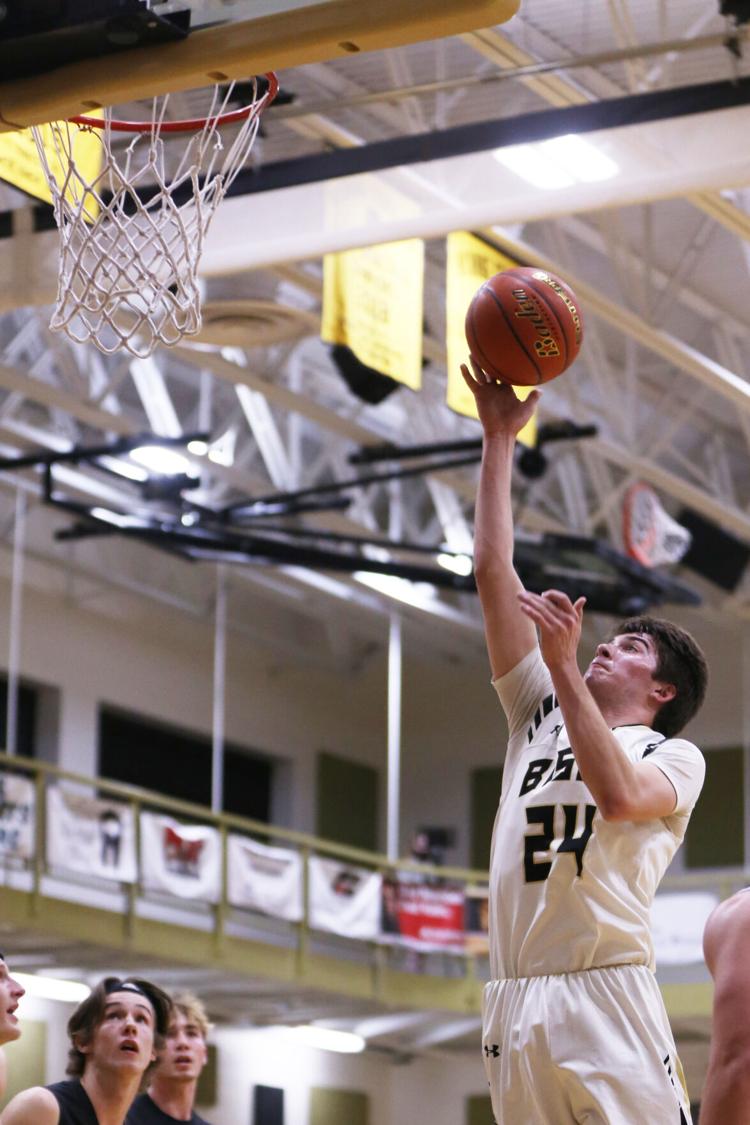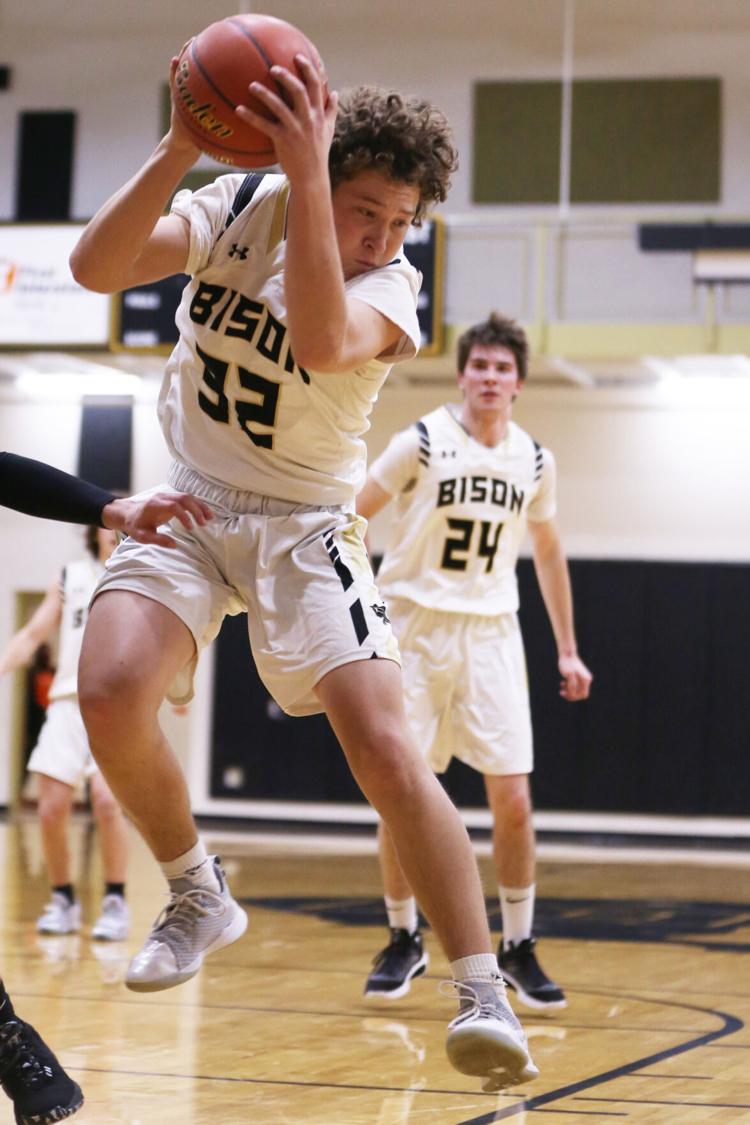 After ending the first quarter down just one point, the Bison watched the Panthers go on a significant 13-2 run in the second quarter and take a 34-21 lead into the half. In the second half, the Bison were unable to find an answer on the offensive end. 
The Bison typically run a motion offense with plenty of passing and cuts, forcing the defense to move and make mistakes the offense can take advantage of. 
"I felt in this game we kind of stopped doing those things; it's like we locked up on the offensive end," Hart said. "We had a lot of shots where we took zero, one or two passes." 
The second half provided no reprieve for the Bison, who went on to lose 64-47. Senior Colby Bessler was the Bison's leading scorer, with 12 points and six rebounds, followed by seniors Hunter Stone (eight points and 12 rebounds) and Taylor Bessler (eight points). 
Saturday's game against Lander Valley, a preseason favorite in 3A, seemed like a whole different team in terms of effort, Hart said. 
"I felt like Friday when we got down and Powell kind of gave us a slug in the face, I felt like we didn't respond …," Hart said. "In Lander, they were hitting buckets, but we were still fighting." 
Hart said the Bison struggled with on and off ball pressure from Lander during the first half and wound up down 17 at halftime.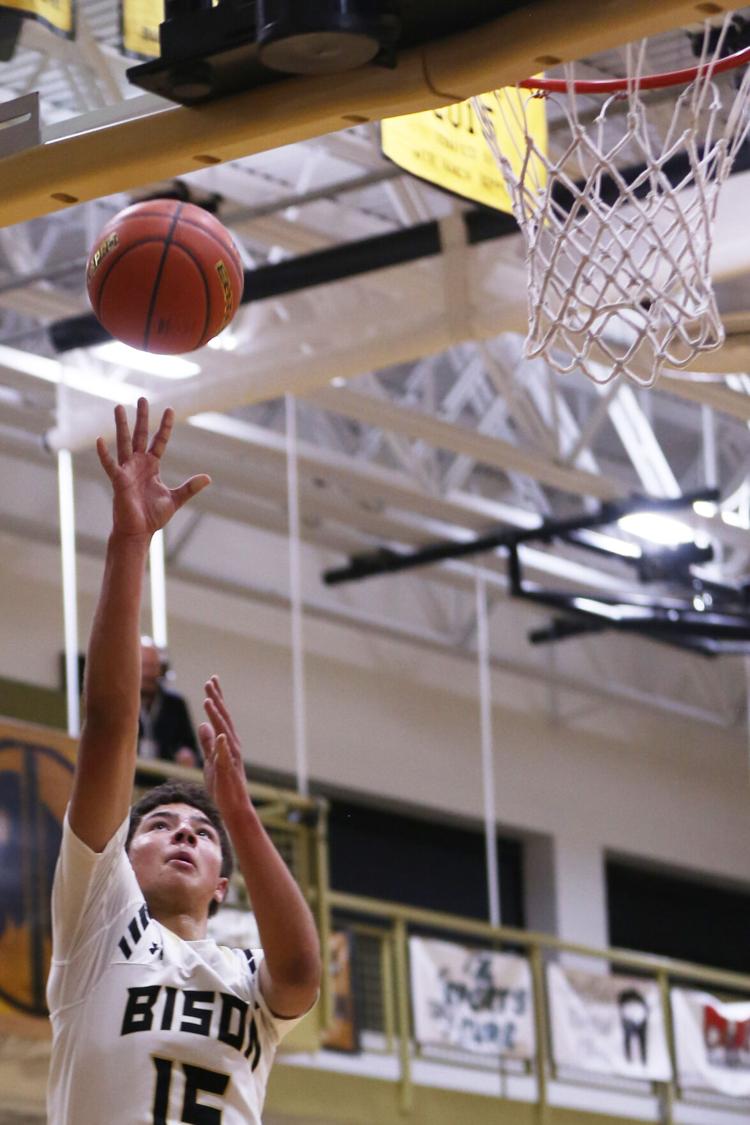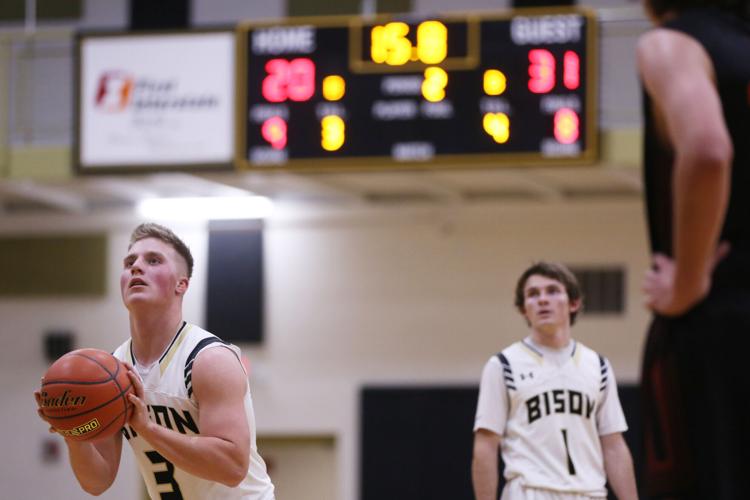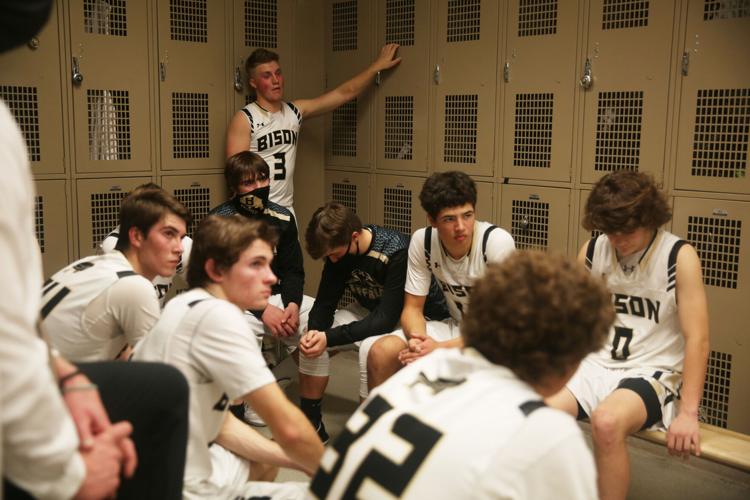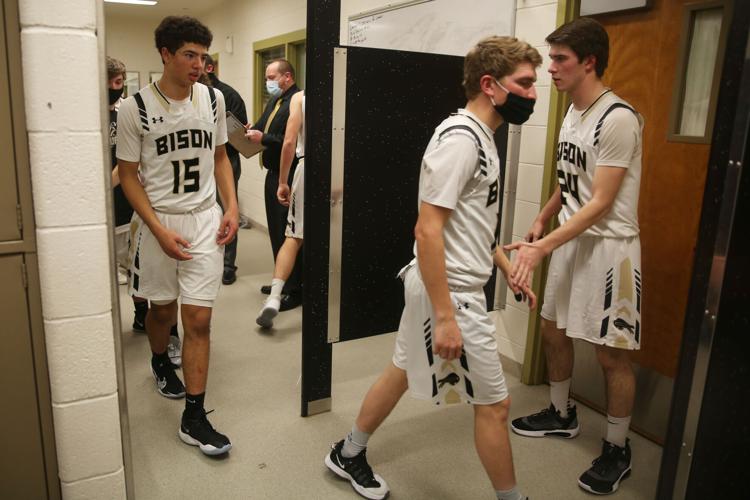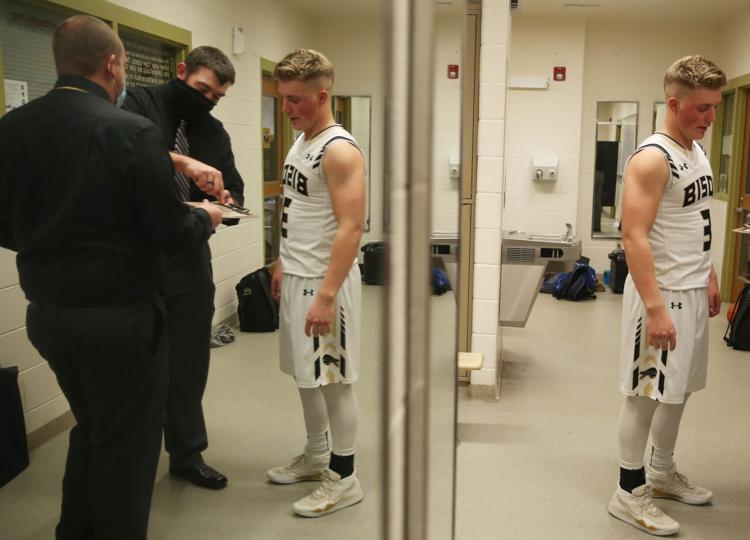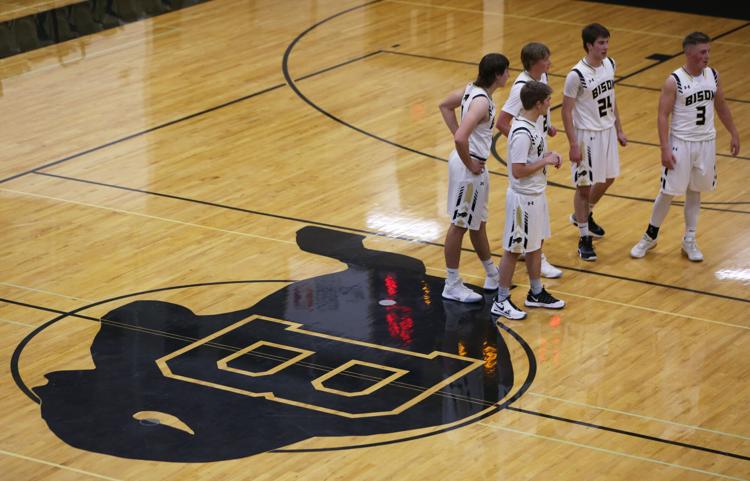 The Bison, however, picked up their play in the second half, outscoring Lander 25-22. Hart said the Bison offense improved in the second half, and man coverage on defense helped generate steals and tips to get the offense moving. 
"I was psyched that the guys showed fight, heart and effort throughout and that's what's going to build us up faster than anything else," he said. 
Despite winning the second half, the Bison went  on to lose 54-40. Freshman Eli Patterson and senior Coy Johnson were joint top scorers for the Bison with 11 points each, followed by Hunter Stone with nine points and nine rebounds for a near double-double.
The biggest concern for the Bison coming out of a tough first weekend of action, however, is the injury bug — hitting senior Kollen Milmine, expected to be out at least a month with a hamstring injury, and junior Anthony Peters, who sprained his ankle.
The Bison will be back in action at 7 p.m. on Dec. 17 and Dec 18. at Big Horn and Lovell, respectively.