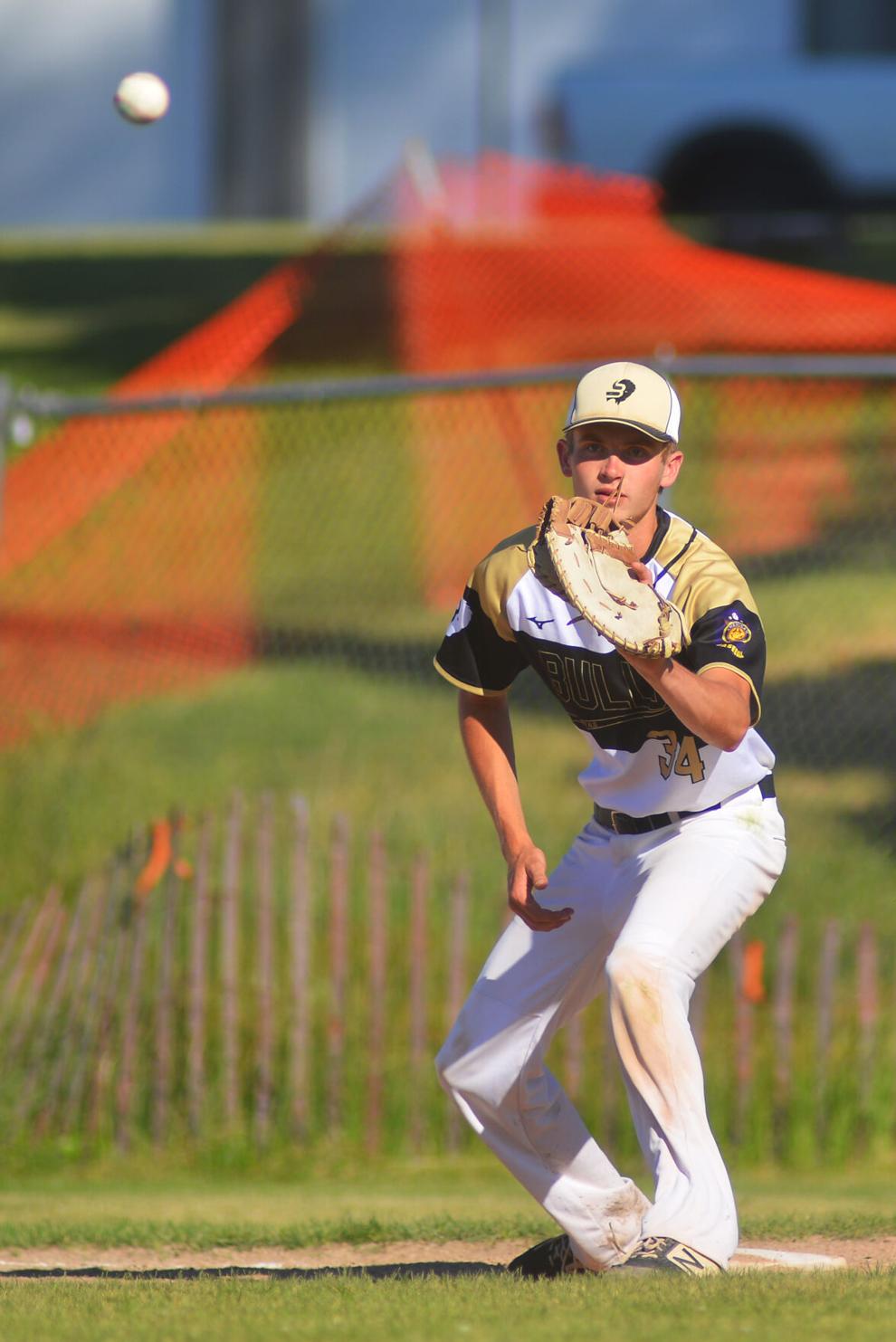 Recent Buffalo High School graduate Olie Wagner played his first baseball game at Proskinski Park 12 years ago. It was the first time he'd ever tried the sport, and it quickly became his favorite. 
"It's definitely my favorite sport," Wagner said. "I like that it's a team sport but that everyone gets their time to shine with at bats. Everybody gets a chance to show what they can do." 
Following a year marked by major changes to Buffalo's youth baseball program, on June 30, Wagner played his last home game on Prosinski field on senior night and his teammates and family honored him, the team's lone senior. 
"It was coming full circle for me," he said. "I need to say a big thank you and a lot of appreciation for all of the coaches I've had throughout the last 12 years." 
In Wagner's final season with Buffalo baseball, the team moved from the Babe Ruth League to the American Legion League — generally seen as more competitive, especially in the western United States. 
Going into the season, Wagner knew that the team would have a tough season competing in the American Legion, but he also bought into the long-term vision for Buffalo Youth Baseball.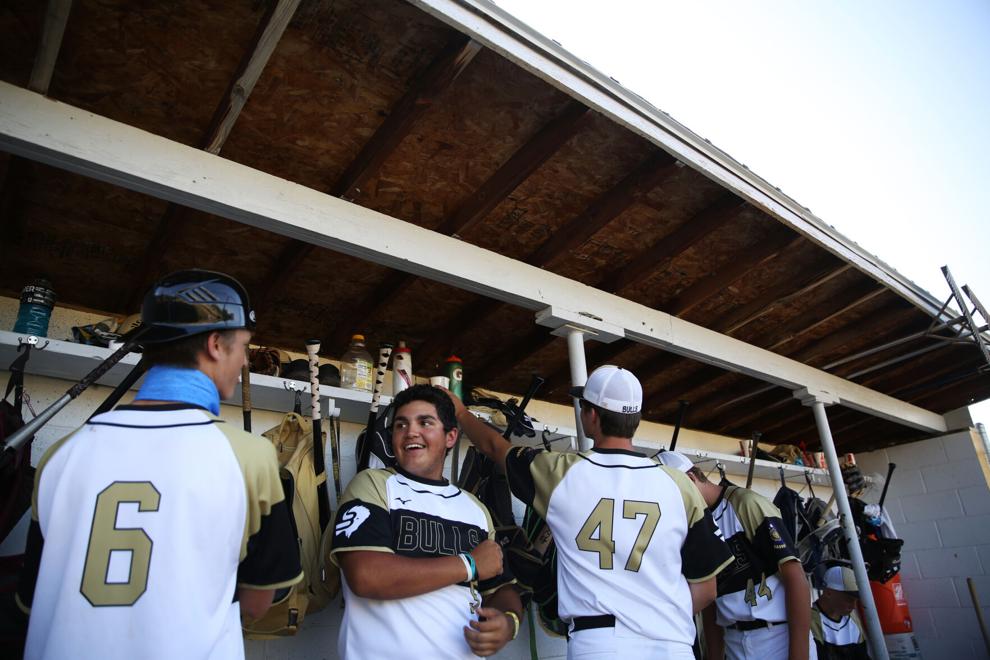 "It is definitely a new direction for the program," Wagner said. "I think it will be good if they can develop kids and become more competitive in this league. I suspected it would be a tough season — the American Legion teams are just known as being more skilled." 
During some particularly lean years, Buffalo struggled to field a high school-aged team. The move to American Legion baseball was designed in part to help develop players ages 13 to 15 so that there is a team of competitive, high school-aged players. 
"Honestly, I was just glad we had a team," Wagner said. "Some years it's been rough to get enough kids out there."
Wagner is a utility player — he can play third, short stop, first base and he also pitches some. Going into the season, Wagner was expected to be one of the Bulls' most dependable hitters and he typically bats in the No. 3 or 4 spot. While his team certainly needed his baseball skills this year, the young Bulls also looked to him for leadership. 
"It's a really young team, so there was a lot of stuff that I knew I should probably teach the younger guys," he said. "And I know that the guys were watching me, so I have to act accordingly."
The Bulls ended their regular season with a 2-22 record (1-7 in their division). They finished off the regular season at a tournament in Spearfish, South Dakota, where they went 1-3. Despite the record, the Bulls are arguably playing their best ball of the season. All three of the losses in Spearfish were by two runs or fewer. 
Now the Bulls turn their attention to the West District Tournament being played July 16-18 in Lovell. The tournament includes all six teams from the west — Cody, Lovell and Powell from the northwest and Buffalo, Rawlins and Green River from the southwest — with the top four teams advancing to the state tournament. The six east teams will also hold their district tournament on the same dates; that tournament will be in Wheatland. 
For Wagner, this season will mark the end of competitive baseball for him. In the fall, he'll enroll at the University of Utah to study mechanical engineering. 
"In terms of competitive baseball, this is it for me," he said. "It's sad, definitely. I'm prepared for it, but it'll be emotional for me, I'm sure.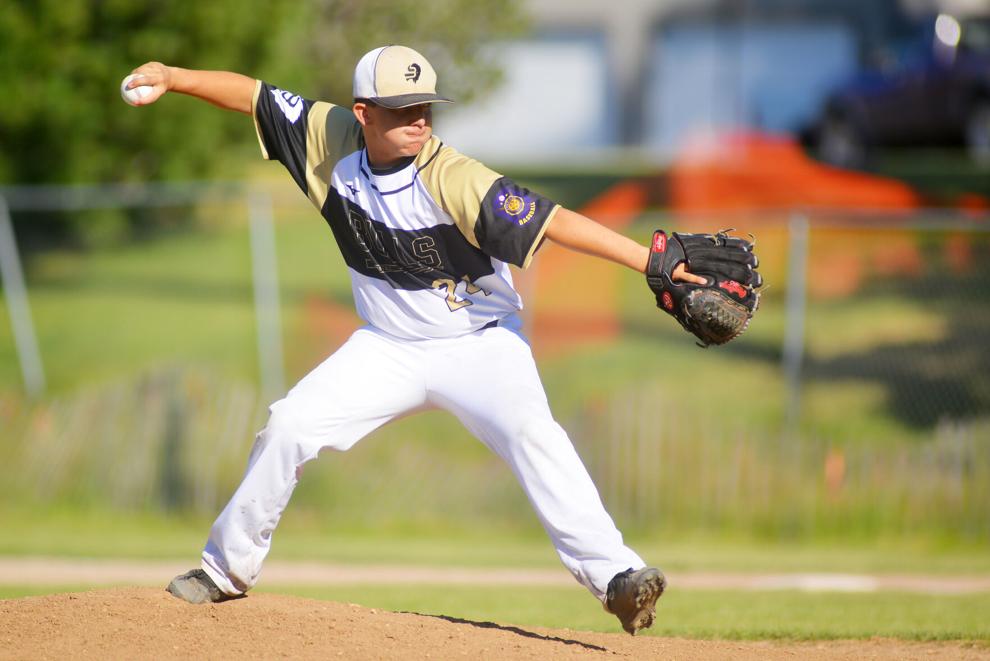 "I want to go into Lovell and show them that we belong in the American Legion League and that we can compete with the rest of the teams— just to compete and to have fun and show the development we've had over the season."