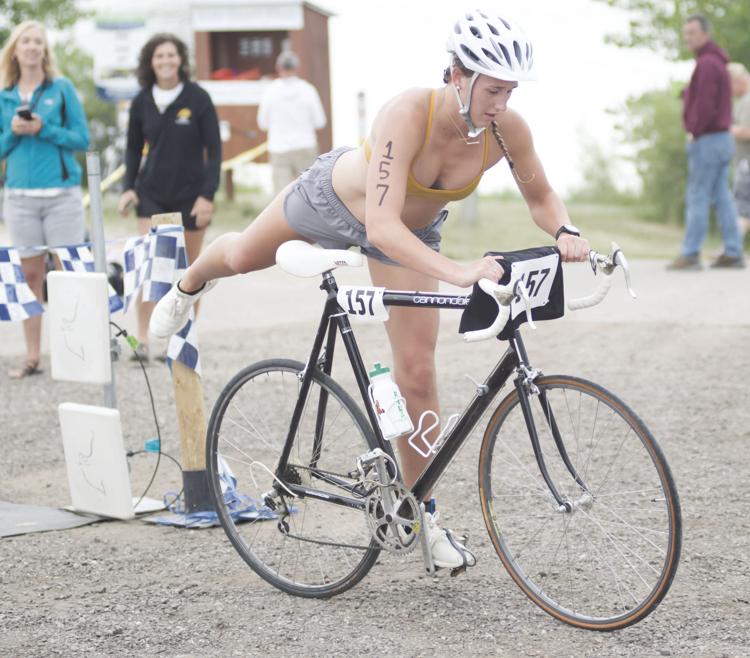 She pedaled a road bike old enough to be in a museum for over 20 miles. She had to reel in a fellow racer down the final stretch of the 5K run to take the lead. But after getting off to a sizzling start in the 800-yard swim, former Buffalo High School Lady Bison athlete Nicole Thiele dug deep to win the women's division in the inaugural Let Er Buck triathlon at Lake DeSmet Saturday morning.
"My most extensive background is definitely in swimming," the 2016 BHS grad said. "I still swim every once in a while. Mom and Dad will paddleboard beside me while I swim in the lake. I probably should have trained a little more, but I just decided to do it."
Approximately 50 athletes showed up on a perfect morning at DeSmet for a special event as they swam, biked and ran their way to triathlon glory.
Experts and beginners alike competed side by side. It wasn't Thiele's first turn on the triathlon circuit, however.
After starring in the pool, the basketball court, the track and on the pitch for the Lady Bison, the University of Wyoming nursing student has competed in triathlons in Colorado with the Laramie club triathlon team.
It turned out to be a decision that evolved into more than just competing against some of the best athletes in the country.
"When it comes to the community of triathletes, you couldn't ask for better people," Thiele said. "They are some of the most genuine and down-to-earth people. The more you get into it, the more you run into a consistently great group of people at triathlons."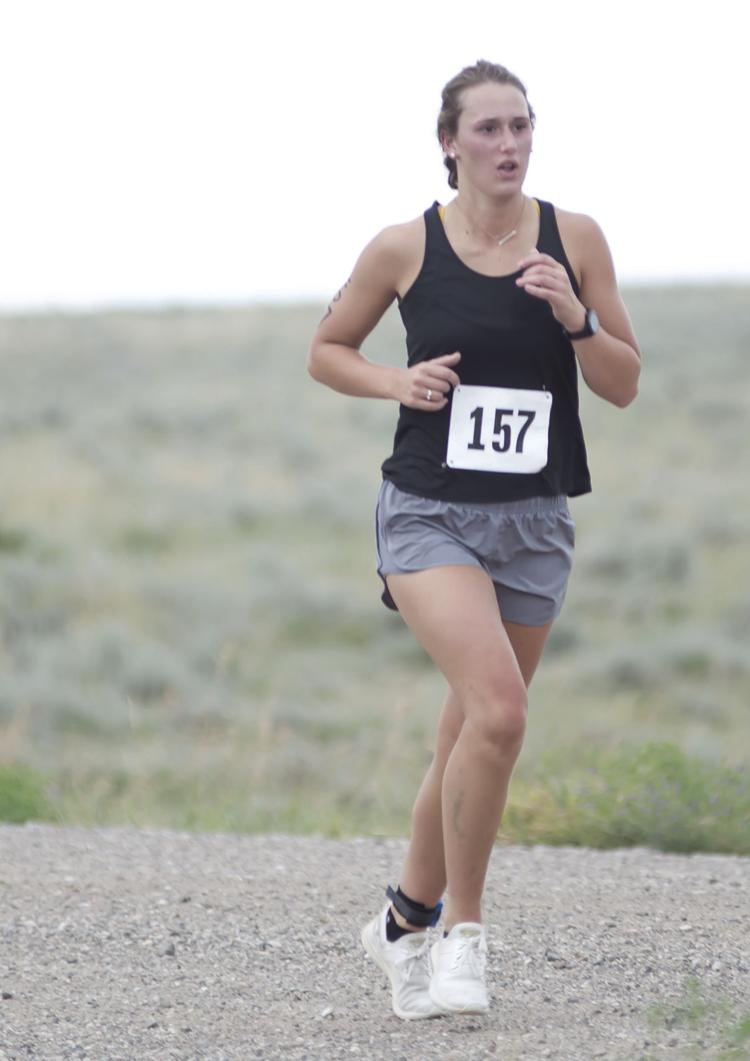 Racers couldn't have asked for a better day. The water in Lake DeSmet had warmed up to comfortable temperature. The blazing July sun stayed behind the clouds. The Wyoming wind even decided to take a break to let the competitors enjoy what Buffalo has to offer.
While word got out a little late to potential competitors like Thiele, the race got off to a successful inaugural season and could be a staple in the community for years to come.
"It was just a great environment," Thiele said. "I hope they keep doing it. There were people from all over who I've never met. Some had done a lot of triathlons. Some of them were doing their first triathlon. It's such a fun sport and it's always great to see people doing it for the first time."
As for that road bike, a late 1980s Cannondale her dad, Dan Thiele, rode in college, it was one of a couple of retro bikes on the road that morning. But that didn't appear to hinder her quest, as she capitalized on the quick swim and kept pace with the competition.
"It was definitely one of the oldest bikes there," Thiele said. "It still has the gears on the lower bar. I had gotten on it a few times before, so it wasn't that bad."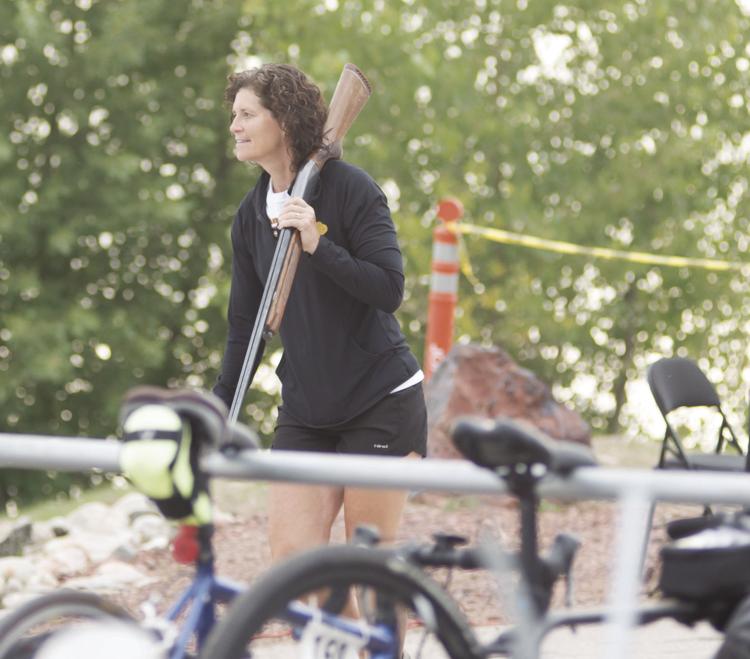 With summer break winding down and Thiele entering her senior year at UW, she will compete in upcoming triathlons in Colorado, and the annual Muckfest in Denver with her nursing peers, a 5K run that features a one-of-a kind course packed with over 18 obstacles surrounded by mud-filled pits, craters and trenches. The event is a fundraiser for the National Multiple Sclerosis Society.
She'll now have a first place medal from the Let Er Buck Triathlon to help intimidate the thousands of competitors.
"This race was a lot of fun," Thiele said. "You couldn't ask for a better day."