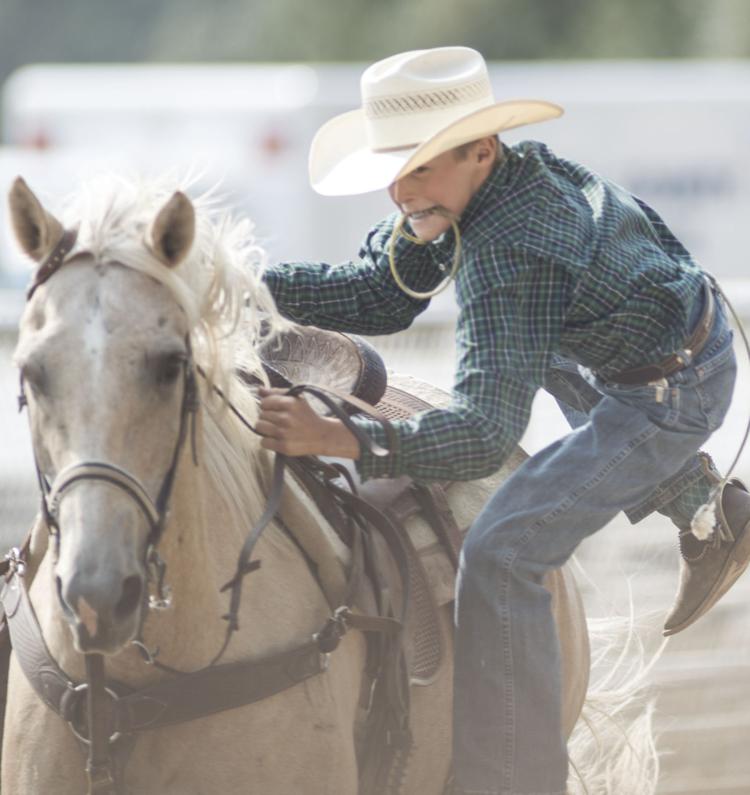 It shouldn't have come as much of a surprise to anyone familiar with the performances at the Johnson County Cowgirls rodeos that many of those Tuesday night standouts had exceptional showings in the 2018 Youth Rodeo Friday morning at the fairgrounds.
Even with a last minute horse change, Rylie Schiffer rode to first place in unassisted poles and barrels for 1-5-year-olds. Schiffer also took the top spot in goat tail tying to take the girls all-around average for her age group.
After outstanding performances all summer, Grace Peterson landed first in barrels and poles to win the Bidonde Memorial and headstalls donated by Tom and Helen Jones.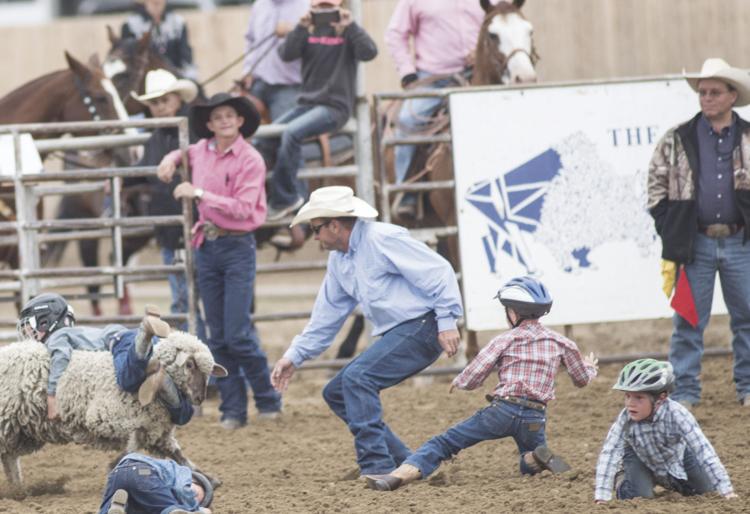 Jymie Adamson, Katie Rice, Isabelle Camino, Cam Johnson, Braxtyn Camino and Patsy Graves were just a few familiar names who transferred their JCC rodeo skills to the county rodeo and proved that there is no substitute for preparation and hard work, as they put on big performances when they got into the spotlight.
"We strive to make it a really fun day for every contestant," longtime track director Haley Odenbach said. "From kids who never get to go to a rodeo and this is the only one they get to compete in, to kids that go a lot of places and get to come home and rodeo in front of people they know, this is their big day."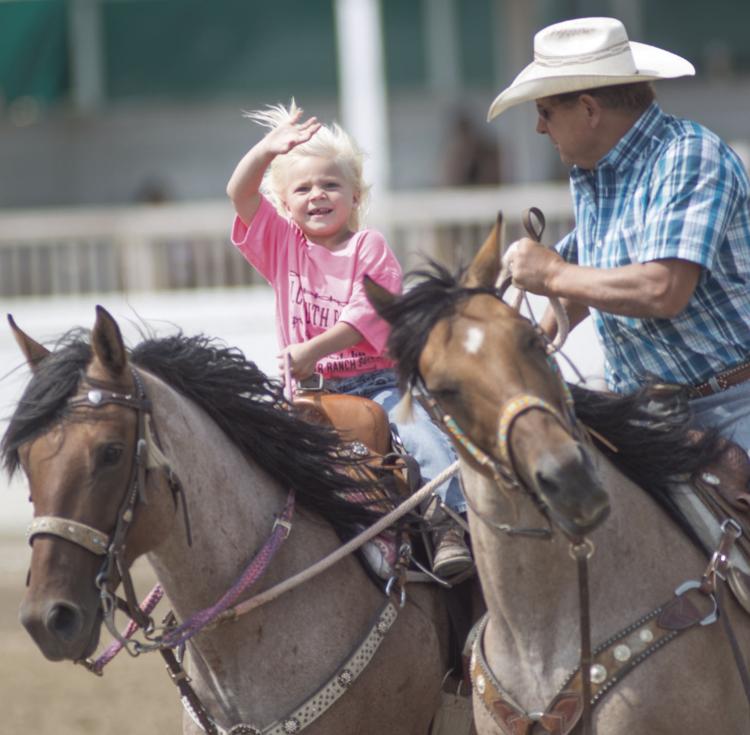 The number of participants was up this year, and from all indications no one let their big day go to waste. From the novice to the experienced, cowboys and cowgirls ages 1 to 16-years-old were able to compete as hard as they can in as many events as possible.
"I have wonderful help that knows what to do and how to do it," Odenbach said. "It's my favorite day of the year as far as rodeo goes because it allows so many kids the opportunity to do something fun and it's all about them"