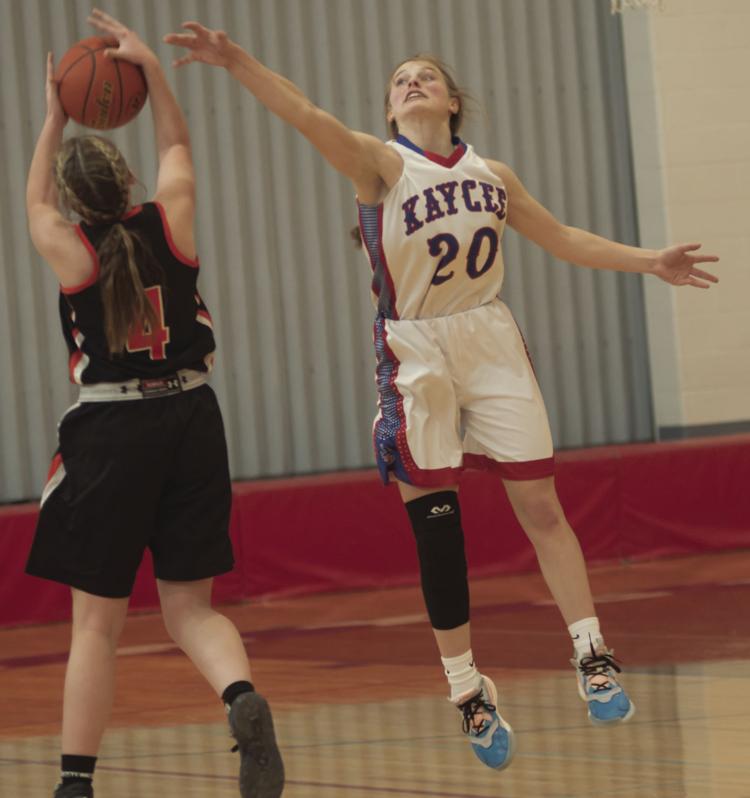 The Kaycee High School Lady Bucs basketball team got a big test at Hulett on Friday, but put together a remarkable overtime run to take down the Lady Devils 46-34 to continue their hot streak and notch their first conference victory of the season.
Kaycee then turned around and got a little revenge against the Natrona County High School freshman team in a 53-45 victory over the Fillies.
The Lady Bucs are now 9-4 overall and 1-0 in conference play.
After jumping out to an early 10-2 lead and then going up 11 heading into the third quarter in Hulett, the Lady Bucs struggled to keep the Lady Devils from getting open looks in the third as Kaycee found themselves suddenly tied at 33 heading into the fourth.
"Defensively, in the first half we were doing a really nice job of making sure all of their shots were contested," coach Luke Danforth said. "Our second-half rotation wasn't quite as good. They hit a few 3 pointers, and you have to give them credit for battling back."
The Lady Bucs crawled back with less than two minutes to go to erase a five-point deficit and send things into overtime.
In the extra frame, the Lady Bucs had six players score to pull away from the Lady Devils. Tinley Pierson led the way for Kaycee with 14 points, 12 rebounds and eight steals. Sierra Kilts added nine points and four rebounds. Jackie Ramirez chipped in seven points and hauled in nine boards.
The Fillies may have gone into Kaycee a little overconfident after squeaking by the Lady Bucs over the holiday break in Casper. The Lady Bucs struggled at the line during their Jan. 3 matchup at Natrona County and competed without a pair of key players in in Madison Gosney and Jackie Ramirez.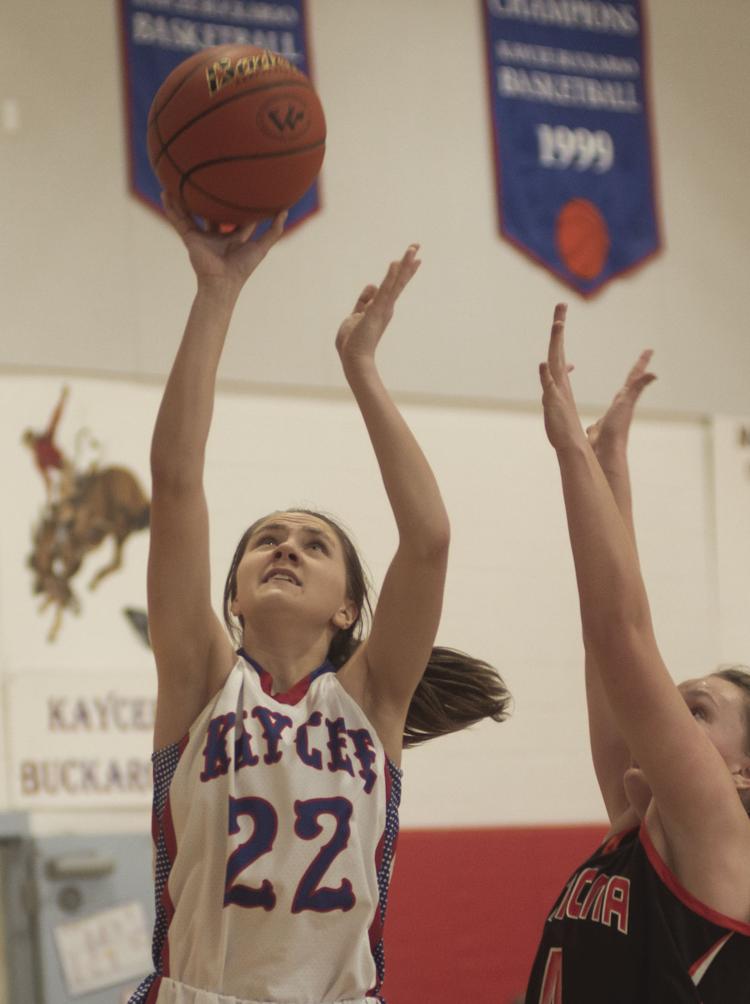 Their return made a big difference as they frustrated the Fillies on both ends of the floor. The duo combined for nine points, 18 rebounds and six assists in a hard-fought win against a big, physical Natrona County squad.
"Madison Gosney is always hustling and making things happen," Danforth said. "She brings in a little physicality and she's not afraid to mix things up. We needed that on Saturday."
Kaycee led by 10 heading into the third quarter, but the Fillies battled back to cut the lead to four heading into the fourth. Natrona put together a handful of runs and drew to within a point, but the Lady Bucs answered each run with a spark of their own.
Kilts killed the Fillies from deep. The freshman finished 4 of 8 from beyond the 3-point line.
Natrona also struggled to keep Pierson out of the paint as she quelled some Fillies momentum with short fade aways in the lane as the Lady Bucs sent Natrona County home with a difficult nine point loss.
"This was a good warmup game for us before we face Upton this week," Danforth said. "They will run up and down the floor and shoot a lot in transition. But right now I am really pleased with our defense, and working on our rebounding is really paying dividends. Our offense is getting better. We have a ways to go, but it's getting better."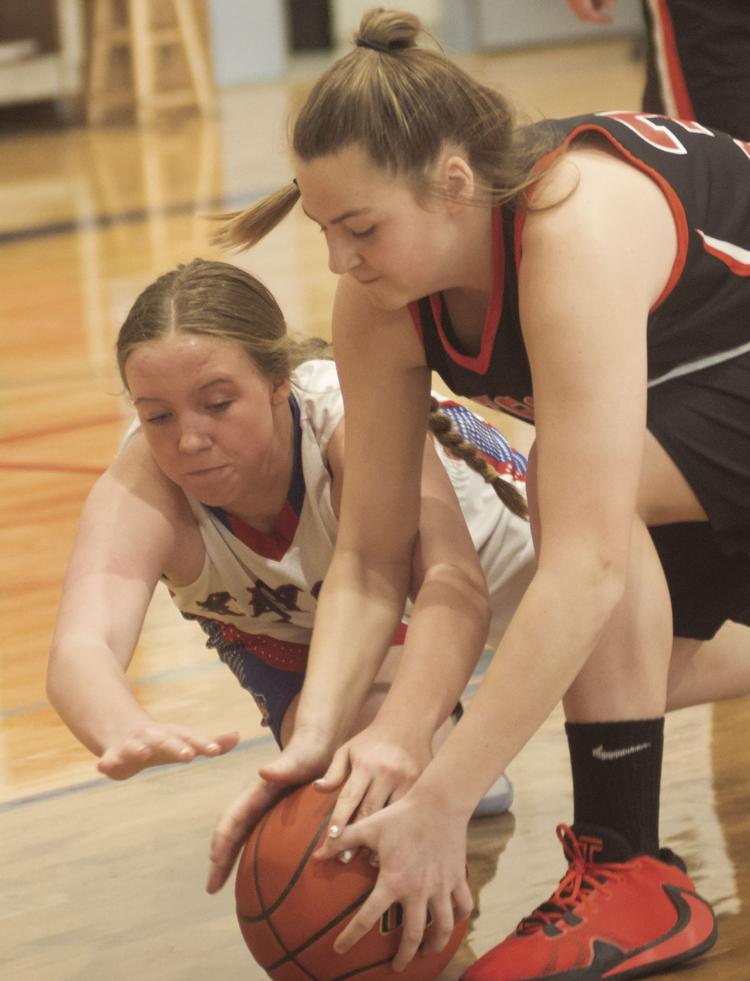 The Lady Bucs will take on Midwest Thursday before a matchup with Upton in Kaycee on Saturday. Upton and Kaycee are both 1-0 early in conference play.