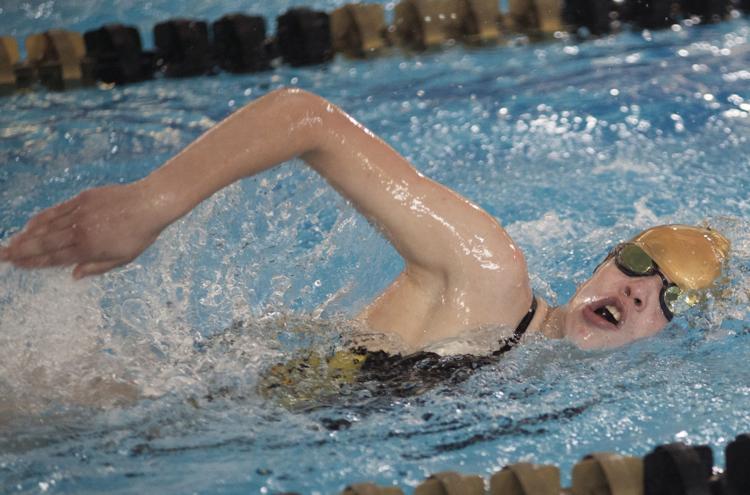 After mixing things up for a fun, social meet Thursday afternoon in Buffalo against Rawlins, the Buffalo High School Lady Bison swimmers got down to business Saturday at the Douglas Invitational, as BHS outswam the rest of the field and stole first place.
Buffalo beat second place Worland by 55 points and third place Natrona County High School by 174 points.
"I was really impressed with the way we swam in Douglas," coach Ron Chapin said. "It was homecoming week and you never know how the kids are going to respond. But the girls really stepped it up."
Buffalo was again in control of all three relays, this time finishing first and second in the 4x100 free.
The BHS A team of Emi Wagner, Quynn Kennedy, Luci Riddle and Macy Johnson finished over a minute ahead of third place Douglas.
The B team of Grace Wagner, Makenna Lambert, Laurel Rozema and McKinley Kessler finished over 5 seconds ahead of third.
"That is so impressive," Chapin said. "All the years I've coached we have never had our relay teams finish first and second."
Of the four girls on the B relay team, two are freshman and two are sophomores.
"It shows the depth we have on this team," Chapin said. "I thought we might have a shot at going first and third or first and fourth, not first and second."
The Lady Bison swam in multiple off events in Douglas as well, making a first place finish more challenging.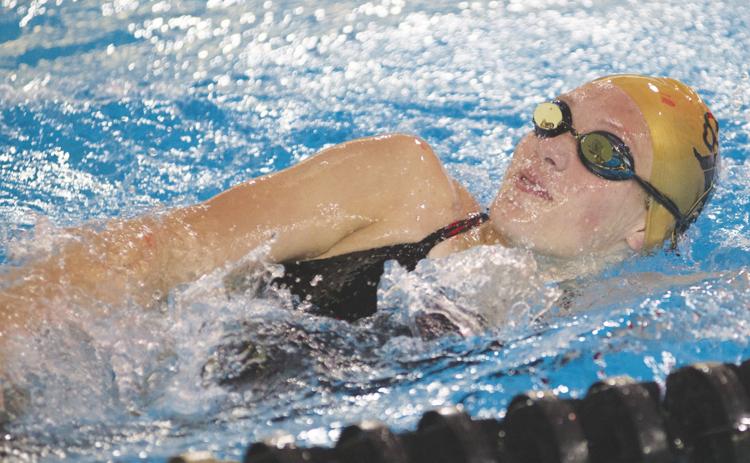 Kennedy ended up winning the 100 butterfly and qualifying for state. Moments later she swam her fastest time of the year in the 500 free.
Maddi Johnson won the 100 free followed by Grace Wagner in second and Julia Maertens in fifth.
Buffalo racked up huge points in the 500 free was well. Lambert cruised easily to first. Kennedy took second, Macy Johnson fourth and Emi Wagner eighth.
Sprinter Luci Riddle took on the 100 backstroke and edged Ella Stanek of Worland for first.
"All of the girls practice all of the strokes, so Luci does practice the back, but I didn't expect her to go that fast and win the whole thing," Chapin said.
While the matchup with Rawlins was more for fun than anything else, the Buffalo girls did get a serious look at a spot that had been open since the beginning of the season.
"The big thing is starting Thursday we had a diver for the first time," Chapin said. "That was great for our team. Riley Tomich has had some shoulder problems she's been fighting through. We asked if she wanted to try the board and she ended up doing a great job."
Tomich got six dives in on Thursday, so she can now compete at a regular meet. She will need to get 11 dives in before conference to compete.
"The girls loved the Rawlins meet because it wasn't the same old thing as other meets," Chapin said. "We mixed up the teams and they got to meet some new kids and get to know another town. I think they appreciate it."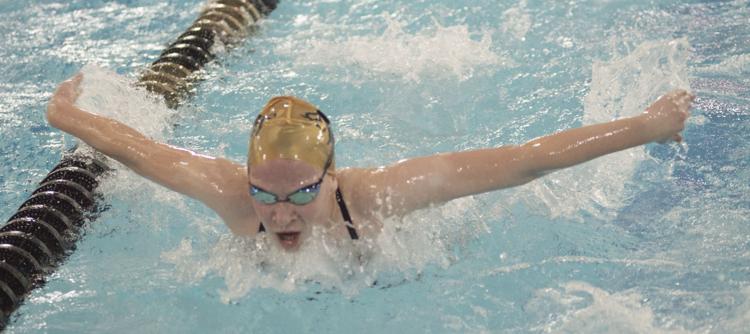 While the Rawlins meet may have been for fun, the work this week won't be as much fun for the Lady Bison swimmers.
Buffalo will host senior day at the Johnson County Family YMCA on Saturday. Leading up to that will be two-a-day practices and more intensity heading into conference.
"It's not easy for them, but they push their way through it," Chapin said. "They are dedicated to everything they do academically and athletically. But we are on a roll. These are strong swimmers and they get after everything they do."