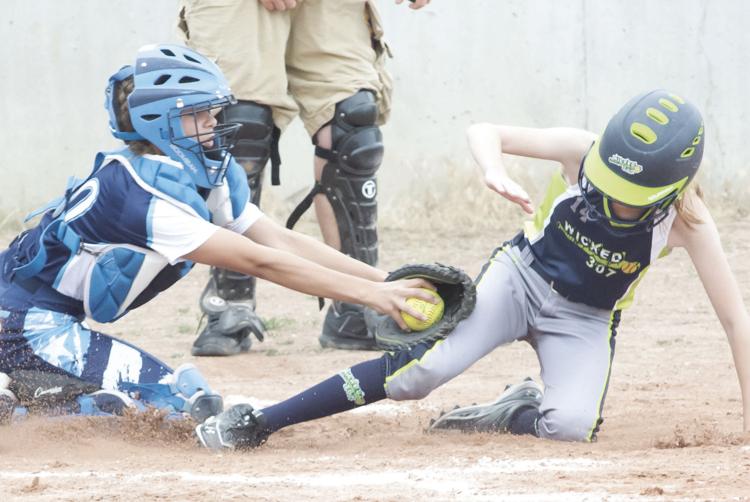 With so many first-year players taking the field for the WYO Pride 12-and under fastpitch softball team, last Tuesday's home matchup with one of the best teams in Wyoming gave them an indication of just what is possible in a short amount of time.
The Gillette Wicked 307 12-and under team utilized solid pitching, defense and hot hitting to jump out quickly on the Pride and get away with a convincing win.
But there is something special the Pride can take away from that particular Gillette fastpitch softball team.
"The cool thing about that Gillette team is last year was their first year as a team," Pride coach Kristen Hatch. "Now they are probably one of the top three teams in the state. They didn't win a game last year, now they are really good."
After the Pride settled down in the second inning things started to come together offensively as base runners wasted no time advancing on the Wicked 307 pitching.
"The hitting is coming along. The base running is good," Hatch said. "One thing as a player I really liked was base running and sliding and diving and being aggressive and trying to get those leads."
As the program builds the defensive fundamentals will eventually come along, something inexperienced teams are going to struggle with initially.
"Defensively we have to throw and catch the ball," Hatch said. "That's as simple and as basic as softball gets. It's just a matter of getting out and playing catch as much as you can and getting that experience."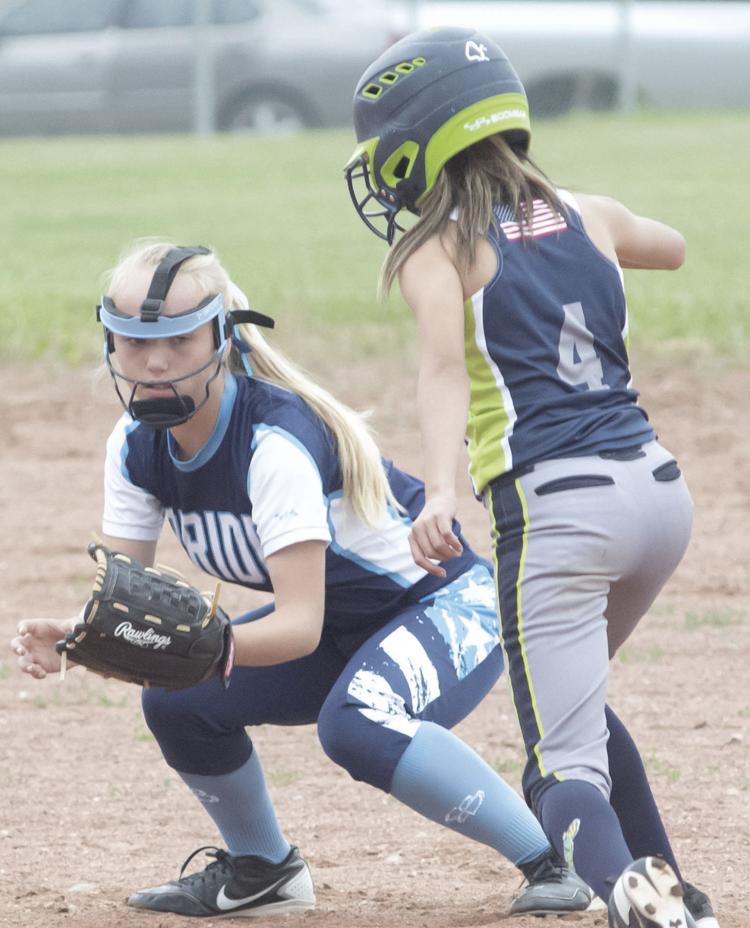 The defense came alive for the Pride in the fourth inning with a solid throw out at first followed by a catch on a line drive at first base for another out as runs started to cross home and the experience of playing against a good visiting team started to pay off.
Tuesday night the Pride got a little more experience at home against visiting Worland, a team the Pride beat in recent weeks. What was scheduled as a double-header with the 18U team in the late game turned into a double-header with the 12U Pride, however.
A game couldn't be scheduled this week, as the veteran Pride teams and the rest of the squads around the region get ready for the state tournament.
This Tuesday, however, another double-header is planned for the 12U and 18U Pride teams at the Buffalo Baseball Complex.
"State will be over, but the teams still want to play," Hatch said. "We are looking to do whatever we can to keep this momentum going and hopefully see softball as a sanctioned high school sport."