The Buffalo Bulls senior Babe Ruth team finished 1-3 at the state tournament last week in Gillette.
The Bulls fell to eventual champion Newcastle in game one and dropped a contest to Worland in game two. The Bulls beat Lander's No. 2 team in game three and dropped their final game to host team Gillette.
"Starting out against Newcastle we just ended up with that one tough inning and they were able to get out in front and stay ahead to get the win," coach Joey Killian said. "All weekend we tried out best to keep our arms fresh and rotated a number of pitchers in, but Newcastle just got an early lead and didn't give in despite a couple of great innings of offense from us."
It was a close contest against Worland in game two behind the pitching of Jace Skovgard, Dom Gonzales, Nathan Swanston and Nate Killian in the mix, but the Bulls couldn't get over the hump to control a lead.
"We have three 15-year olds on our team in a 16-18 league," Killian said. "No other team we face has that. We also had some older kids decide to play Legion ball in Sheridan and we had a couple of kids that hadn't played baseball before, so it made it tough for us in certain situations."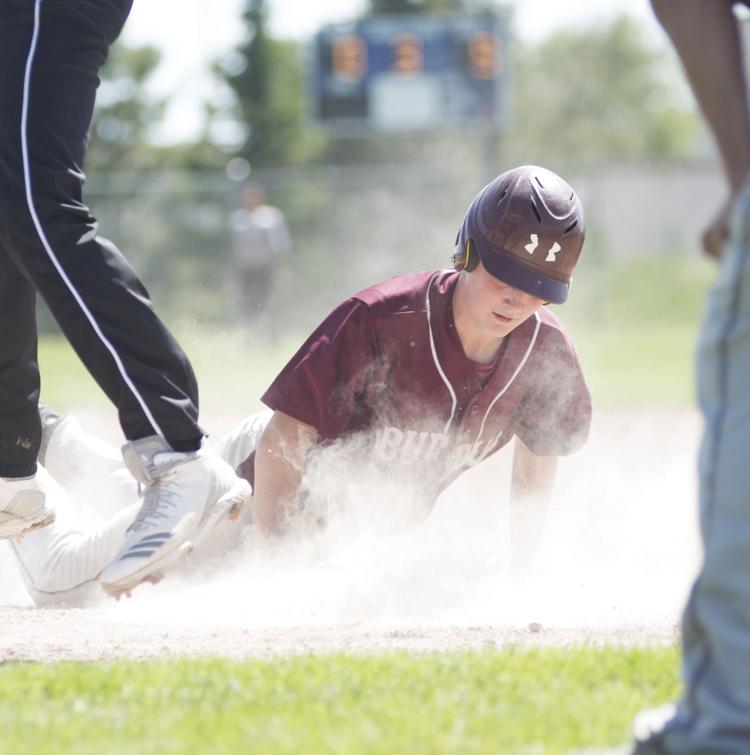 None of the youngsters played like 15-year olds in the state tournament or earlier in the season. They were all integral parts of the Jr. Bulls state title last season and will make for a solid core of players in the coming years.
Veteran Christian Rhoades ended up with a home run in a high-scoring affair against Lander in game three in the lone win before Gillette edged the Bulls in game four.
"The pitching and the defense was there for the most part all weekend which kept us right there in three games," Killian said. "The bats didn't come alive when we needed them, which they had pretty much all season. But we were pretty happy with how we did considering how young we are and had guys take a real chance and play this level of baseball for the first time. The future looks pretty good."