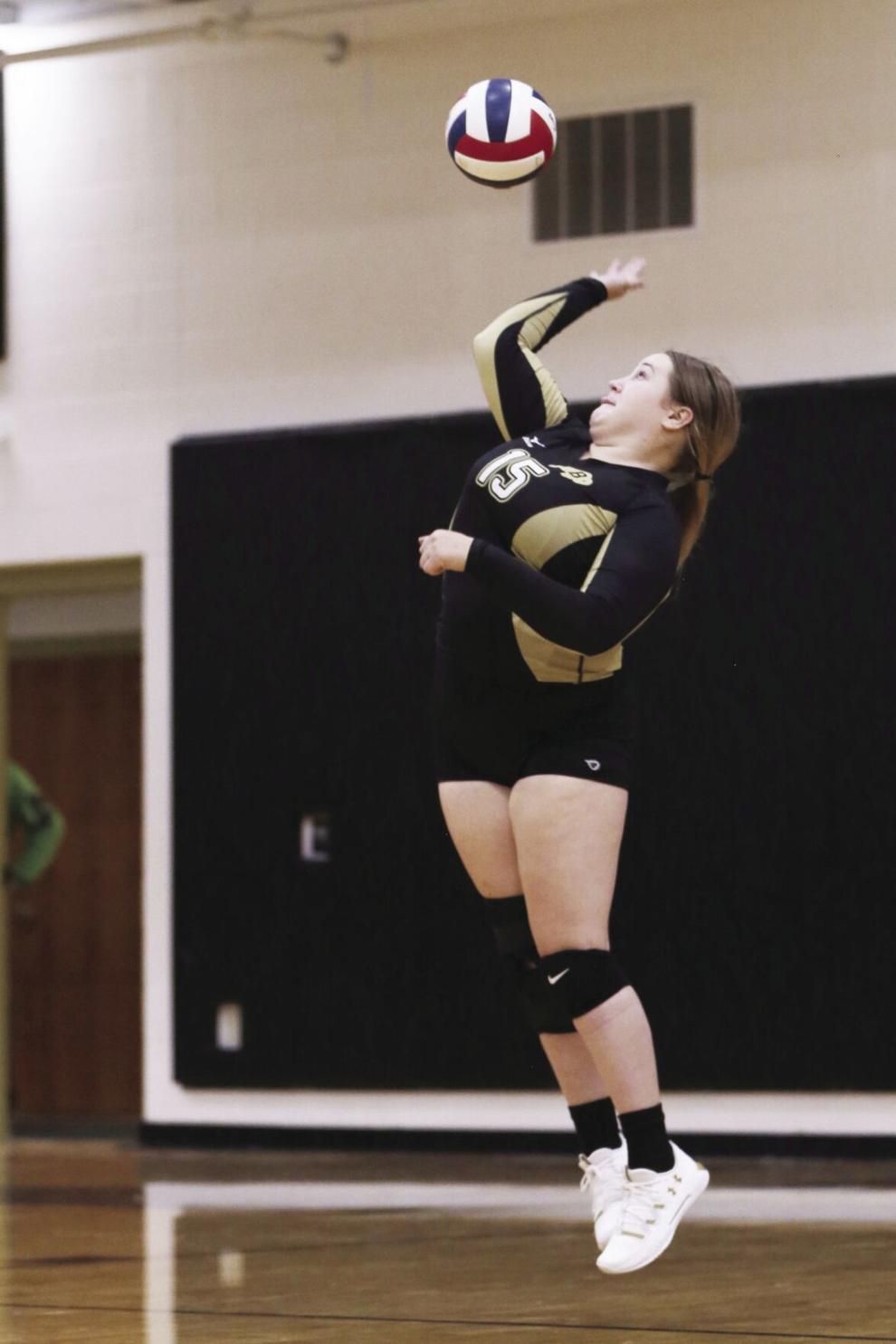 The Buffalo High School volleyball team is rolling once again. After losses to Torrington and Douglas, the team returned last week to win three games — two of them against conference competitors — and secure the top seed in the Northeast. 
The team, which started the regular season on a 7-0 run, struggled as homecoming and the snowstorm disrupted its practices and threw it off its rhythm. But last week the Lady Bison returned to its routine, and it showed.
On Friday, the Lady Bison played its final match at home against Thermopolis. Throughout, the team controlled the pace of the game.
In the first set, the Lady Bison jumped out to a 6-1 lead and never trailed. Danica Boyce scored the winning point on a kill to the back right corner, finishing the game 25-14. In the second set, the Lady Bobcats managed to stay even with Buffalo until the Lady Bison went on a 6-0 run midway through the set, taking a 16-11 lead. They didn't let up after that, winning 25-19. In the third set, the Lady Bison continued to dominate, and Boyce scored another kill to end the game and take the match 25-14.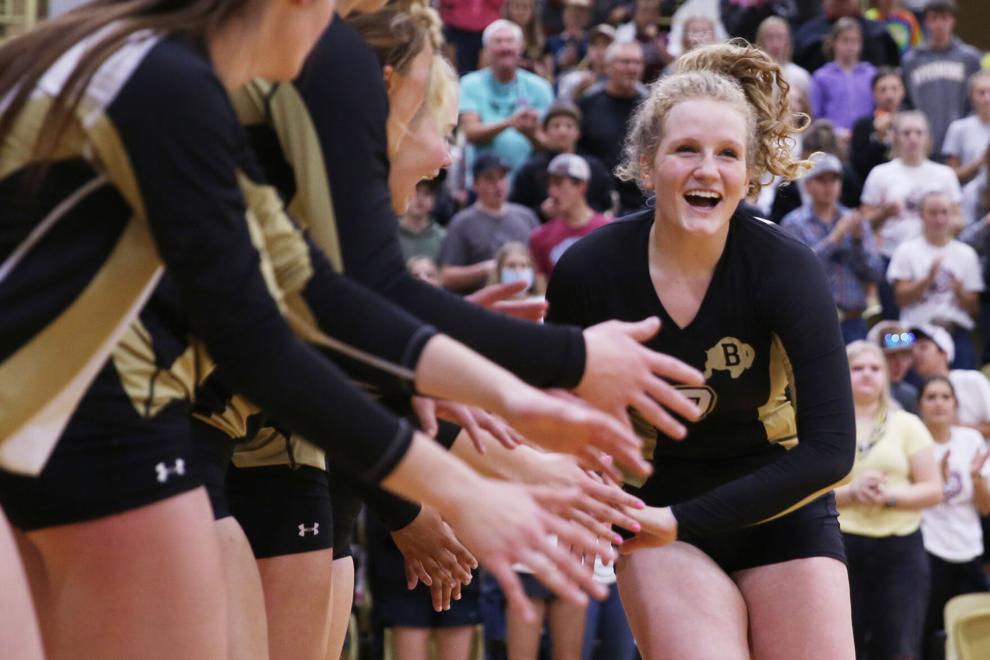 The team's last two games of the regular season occurred on Saturday, first against Newcastle — whom the Lady Bison defeated in four sets in September — and then against Burns. 
Against Newcastle, Buffalo dominated in the first two sets, winning 25-15 and 25-20. The Lady Dogies weren't about to roll over, though. In the third and fourth sets, Newcastle beat Buffalo 14-25 and 15-25.
In the final set, Buffalo won 15-13. 
In the next game, Buffalo defeated Burns in five sets as well.
By defeating Newcastle, Buffalo secured the top seed in the Northeast, and with the last three victories, the team improved it's record to 18-11-1 overall and 5-1 within the conference. The Lady Bison's record is a significant improvement over last season, when the team went 7-18 and split its conference games 3-3. 
Buffalo is the top-seeded team headed into the regional tournament and will face Rawlins on Friday.