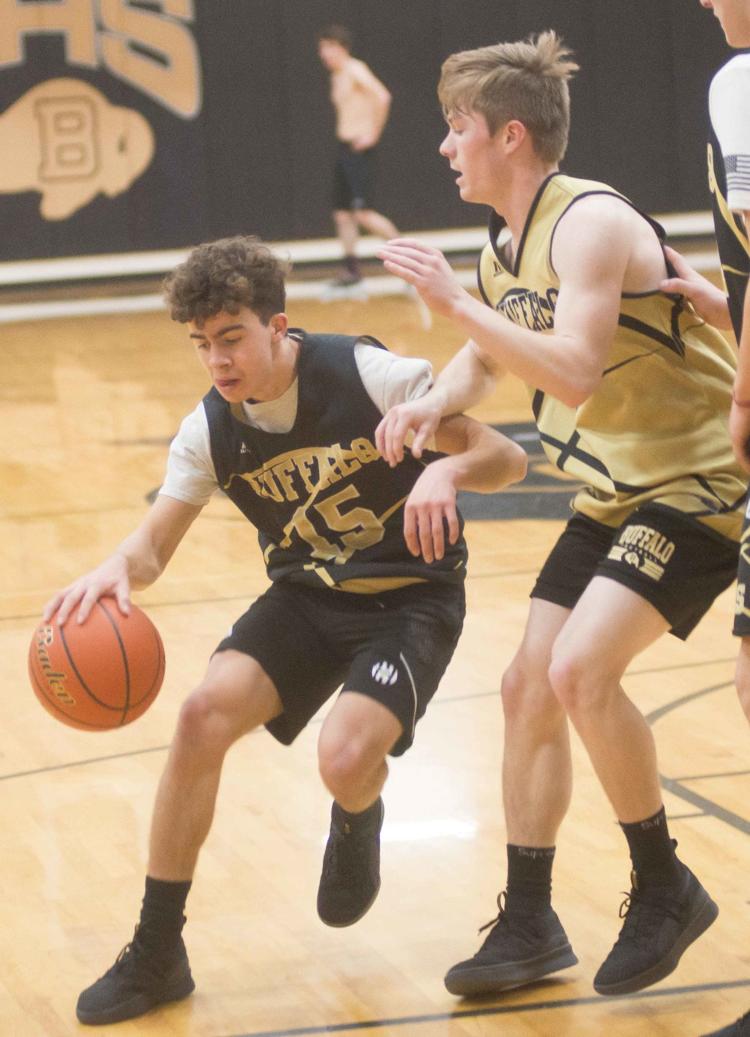 The Buffalo High School Bison boys basketball team got off to a slow start Friday in Pinedale as they fell to Mountain View 53-42 to start the Winter Classic. Saturday Buffalo stepped it up on both ends of the floor to defeat an athletic Big Piney team 73-41, and take down a methodical Lyman squad 70-38, to finish the Classic 2-1 and land 5-4 overall.
Junior Hunter Peterson led the way for Buffalo with 17 points, six assists and four steals against Mountain View. Hyrum Hatch put up 11 points and six rebounds against a Buffalos team that is 7-3 on the season.
"I felt like we displayed some of the bad habits we have had in the last few games, and it hurt us in the long run against Mountain View," coach Tanner Hart said. "We have a tendency to take some rushed shots and some questionable shots within our offense, and we haven't looked really disciplined in a while."
The Buffalos managed to crash the boards against the Bison and capitalized on Bison turnovers. They also connected from deep every time the Bison seemed to put together a run.
On Saturday, however, the Bison put everything together on both ends of the floor. Peterson dropped in 15 points, grabbed six steals and dished out four assists against Big Piney. The Punchers sit atop the 3A Southwest along with Mountain View at 7-3.
Dawson Hatch put up 14 points and grabbed five boards. Hyrum Hatch finished with 12 points and four steals against an aggressive, experienced Punchers squad. Junior Hunter Stone held the Puncher star post player to four points, 12 below his season average.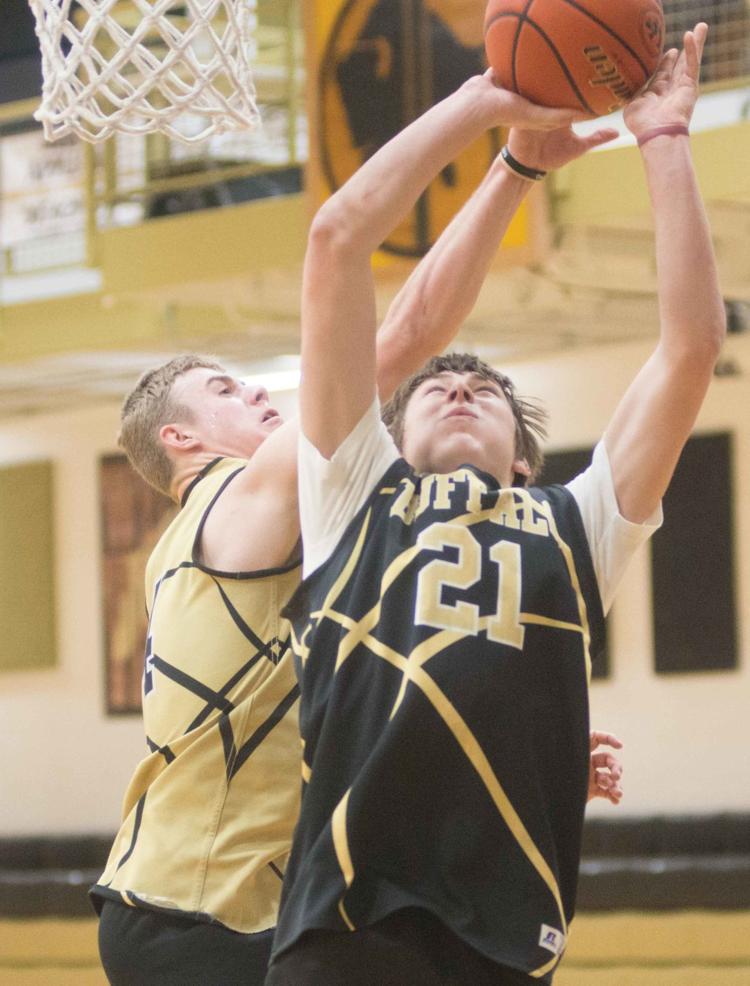 "Big Piney is a solid team and has four good guards and a good big," Hart said. "The guys did a great job in our man-to-man defense and held a good team to 41 points."
The Punchers allow an average of 46 points per game this season but struggled to contain the Bison offense. Mason Moon finished as the fourth Bison in double figures with 10 points. Rowen Ruby finished with nine points and three steals.
The second game on Saturday saw Lyman bring a different approach, as the Eagles slowed the pace and tested the Buffalo patience in a 2-3 zone.
"The guys continued their strong team play and continued to share the basketball," Hart said. "We had 24 assists in the game. Hunter Peterson played the role of floor general perfectly for us and led the way with nine assists."
Dawson Hatch went off for 17 points and four steals against Lyman. Hyrum Hatch chipped in 14 points. Hunter Stone had a solid showing with eight points.
"Dawson had a strong Saturday. He is a much better player when he is in rhythm and lets the game come to him," Hart said. "Hyrum Hatch had an awesome weekend for us in the post. He was 16 of 18 from the field in three games and gave us a much needed offensive boost."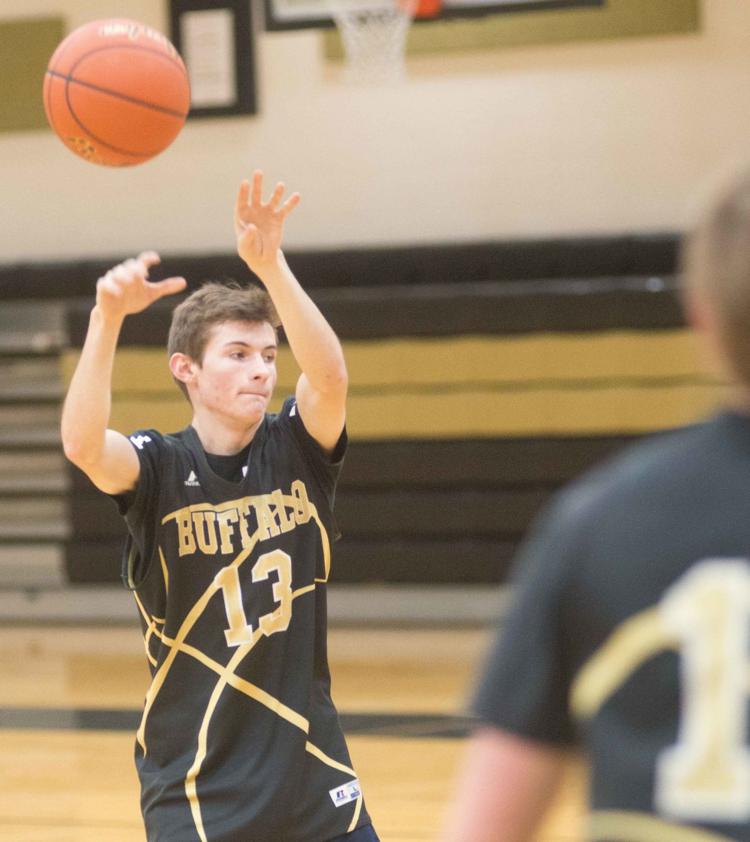 Moon added seven points and five steals in the victory that kept the Bison in first place in the 3A Northeast.
Now it's back on the road for the Bison. They take on an 8-1 Wheatland team on Friday. Saturday they travel to Burns for what will hopefully be a repeat performance of the previous Saturday.
"The team I saw Saturday is precisely the identity I want this team to have," Hart said. "It goes to show what this team can do when they move the ball and attack in transition."