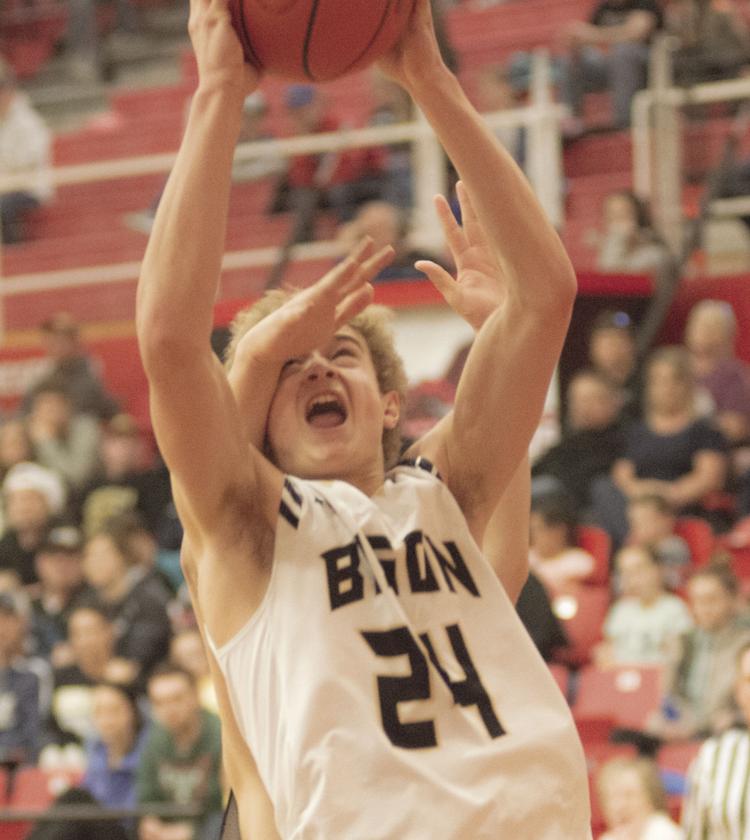 It isn't referred to as March Madness for nothing, and the madness for the Buffalo High School Buffalo Bison basketball team reared its ugly head in the semifinals of the 3A state tournament Friday at Casper College.
After getting past a physical Pinedale team 64-51 on Thursday, the No. 1 seeded and No. 1 ranked Bison fell to a surging Powell Panthers squad 66-64 to pit them against Wheatland Saturday in the 3A third-place game.
The Bison then beat the Bulldogs 56-43 to bring home the third-place trophy and ponder what could have been if not for a few bad breaks and a hot Panthers team.
Lander went on to beat Powell 58-40 in the 3A championship game.
"We had our sights set on a little more," coach John Hepp said. "But that's the way it goes sometimes. Every team at state is a quality team. Powell played with a lot of emotion. It's scary playing a team that probably has no business being there."
Pinedale may have been one of the better four seeds to enter the state tournament in some time. The hard-nosed Wranglers hung with the Bison for three quarters to start the state festivities before Buffalo put together a 26-15 run in the fourth to seal the win.
"We knew Pinedale was going to be a tough game," Hepp said. "I thought they played as well as they had played all year. When we got a little feel for the game we needed to get some secure baskets so we went down low to Tyce Dahlberg and he gave us a little breathing room and we kind of took off from there."
Pinedale struggled with Dahlberg in the paint the entire fourth quarter. The senior finished with 21 points and was 8-of-10 from the field, 1-of-2 from the arc and nearly perfect from the line. He also added 10 boards for the double-double.
"When we needed to get going, the kids had worn them down a little and they kind of took off from there," Hepp said.
Dawson Hatch finished with 18 points and six rebounds. Hunter Peterson had 11 points, five boards and three assists. Luke Glassock, Hunter Stone and Aaron Thiele finished with four points apiece. It came at a price for Glassock, however, as the senior finished the night with an injury that hampered him the rest of the tournament.
"Luke messed up his foot a little bit," Hepp said. "You could tell a little more the next night, but we had our hands full with Pinedale."
Mason Moon finished with two points for the Bison. Joe Musselman and Rowen Ruby added a rebound apiece.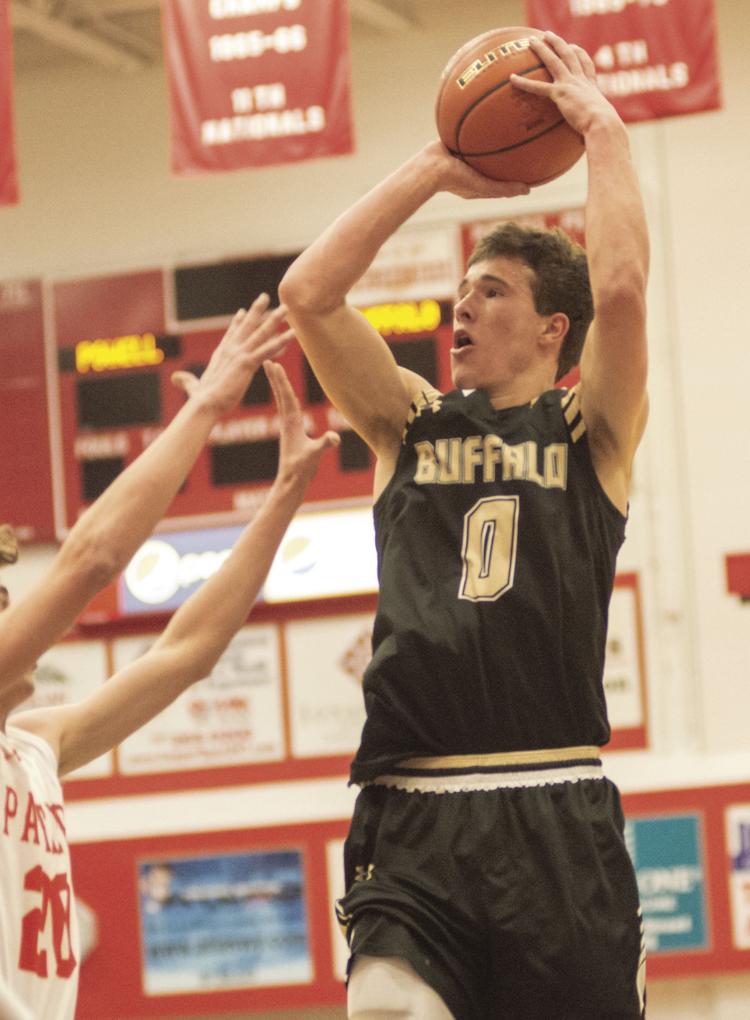 Friday against Powell it looked like the Bison were on their way to a blowout early. Buffalo looked to be the quicker team and jumped out to a 7-0 lead on steals and finishing in transition. The Panthers gathered themselves midway through the first, however, and played even with the Bison throughout the rest of the half.
"They matched our speed and may have even been a little faster," Hepp said. "We don't have a lot teams that beat us to the basket and they did that a couple of times in that game."
Dahlberg found himself in foul trouble early on some tough calls. With Glassock injured, it was up to the bench to play important mintues in the biggest game of the year.
"The bench stepped up big time for us," Hepp said. "Joe Musselman played great for as much as he had to play. Mason Moon came in and did a nice job. The rotations were a little different with the way the game was being called and with Luke's injury. They were pressing as hard as they could and playing hard, but so many times the ball was through the rim and bounced right back out. Especially some of Tyce's there late. It was hard to believe."
Powell got hot from the field late and drained nearly every foul shot. At one time the Panthers were shooting 65 percent from the field and hitting every shot from deep. That left the Bison struggling to keep up, but they still found themselves in position to win or tie late. A questionable call on Dawson Hatch earned him is fifth foul, however, and another traveling call that didn't go Buffalo's way thwarted an easy layup that may have sealed the win.
But Powell managed to get the buckets they needed and hit the free throws when they counted to escape with the two-point win.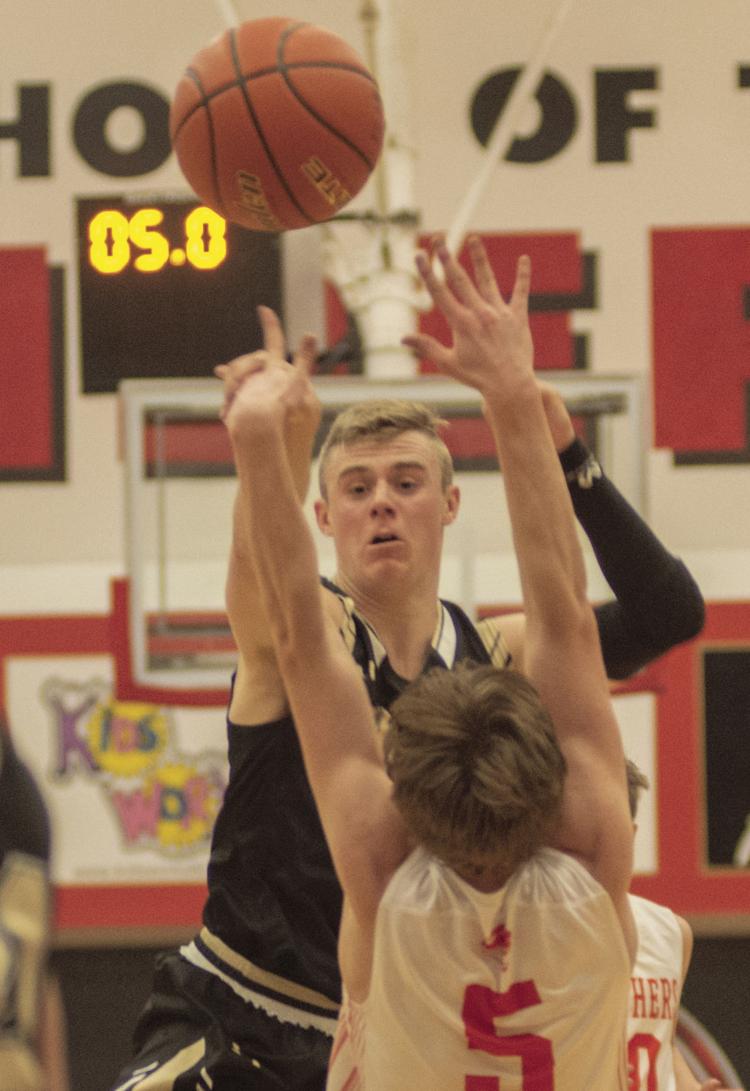 Thiele had one of his best games of the season with 28 points and eight rebounds. Dahlberg had his second double-double of the tournament with 12 points and 10 boards. Both earned all-state honors.
Hatch finished with seven points. Moon added five; Musselman, four; Glassock, three; Peterson, three and Hyrum Hatch, two.
The madness certainly could have continued the following night against Wheatland, but the Bison bounced back well. The Buffalo offense exploded in the second and third quarters and led the Bulldogs 47-20 at one point. The defense forced 25 turnovers.
Thiele had another outstanding night with 21 points and four rebounds. Glassock finished with 10 points and five rebounds. Dahlberg had seven points; Dawson Hatch and Hyrum Hatch, four apiece; Peterson and Moon, three each and Nathan Swanston and Jacob Corden, two.
"The seniors finished their careers with a win and third place is nothing to sneeze at," Hepp said. "But when you have your sights set on first, it's a tough way to finish."