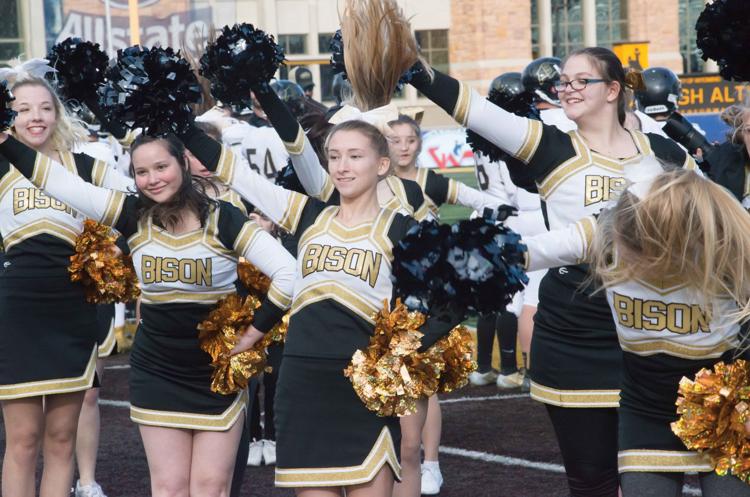 As if the pressure wasn't enough for the Buffalo High School cheer team in Laramie Friday afternoon at War Memorial Stadium leading a huge contingent of BHS fans during the Bison's 2A title game against Mountain View, the squad was thoroughly tested the following day at the 7220 Game Day Cheer Competition at the Arena Auditorium.
Over a dozen cheer squads from around the state performed to a packed house and a frenetic crowd, hanging on every shout, every move and every look on their faces.
"It was scary," dance captain Kirsten Bartlett said. "I was shaking really bad actually. I still can't get rid of it. The crowd was really big. Walking out it was like, 'What the heck?'"
The Bison cheerleaders prepared for weeks for the 7220 competition, just the second year Buffalo has participated. As the numbers on the team have skyrocketed and the talent multiplied, the squad has been thrust into the spotlight competing against the top 4A talent in the state as a 3A team.
"In this competition teams are placed in regards to the size of the squad," coach Tracie Kirven said. "Our team size happens to place us in the 4A schools and only 4A schools ended up taking home trophies, but our girls did great. They did our town proud."
The Buffalo squad stood out in crowd performance, dance and school song routine as the level of commitment, focus and spirit continues to inspire.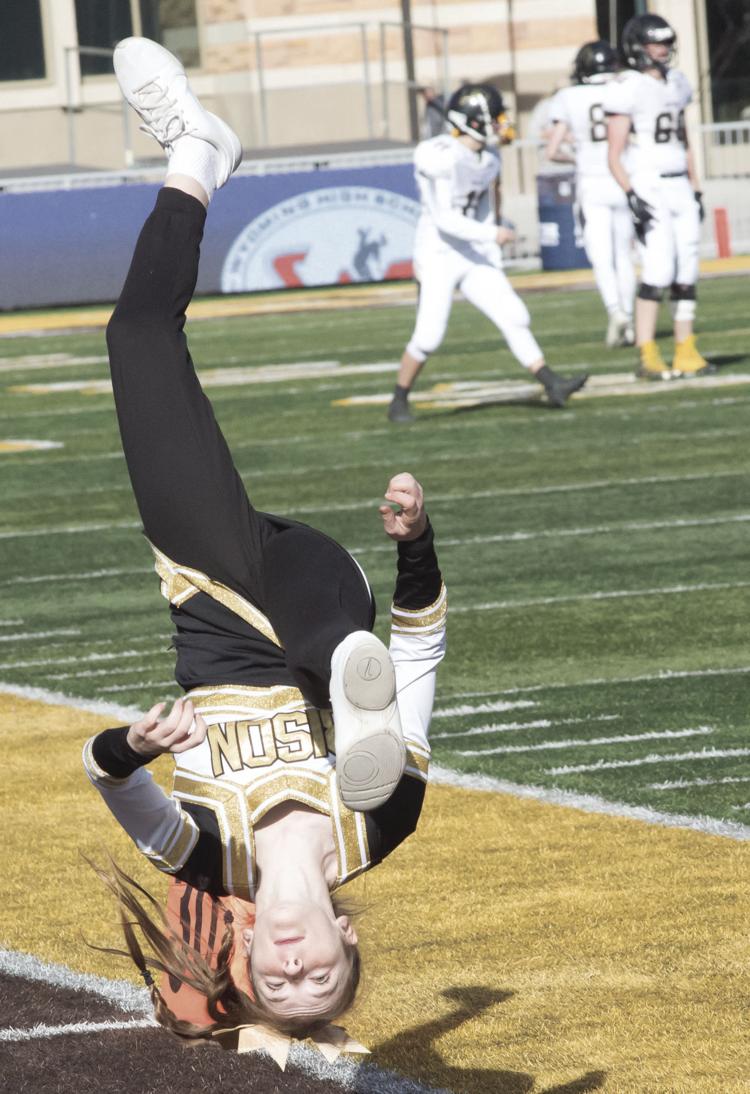 It's not always easy when your biggest stage this fall has been in front of rabid football fans in 20-degree weather at Mike Moon Field.
"It was so cold at the football games," team captain Shelby Maddox said. "My feet were numb. That's when it maybe really helped to do some dancing."
As the only four-year team member, Maddox has witnessed the squad grow from a handful of girls to the competitive squad it is today. Competitions like the 7220 will only help leading up to the state competition in March.
"It was a fun experience," Maddox said. "We did well. We scored 72 out of 100. We've been working hard, trying to keep everybody sharp, strong and peppy. We are looking really uniform together. We are progressing a lot with our stunts. It's exciting."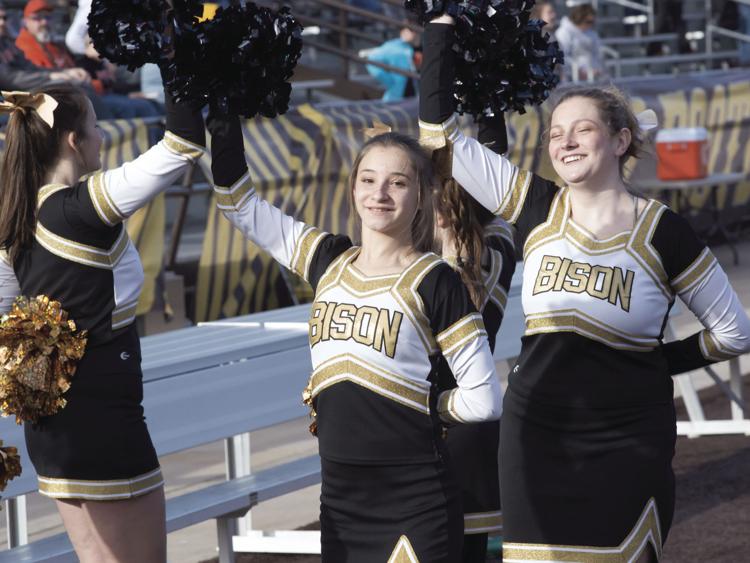 The excitement will take a hiatus for a few weeks as the BHS team takes a break before regrouping to again take front and center during the Bison and Lady Bison winter sports seasons.
"Laramie was a cool experience to see the other cheer clubs and the UW cheerleaders there, and we performed the best we could," Bartlett said. "We want to give 100 percent all the time. The way you practice is the way you perform. We just need to keep working on keeping up those smiles despite the pressure and the nerves."