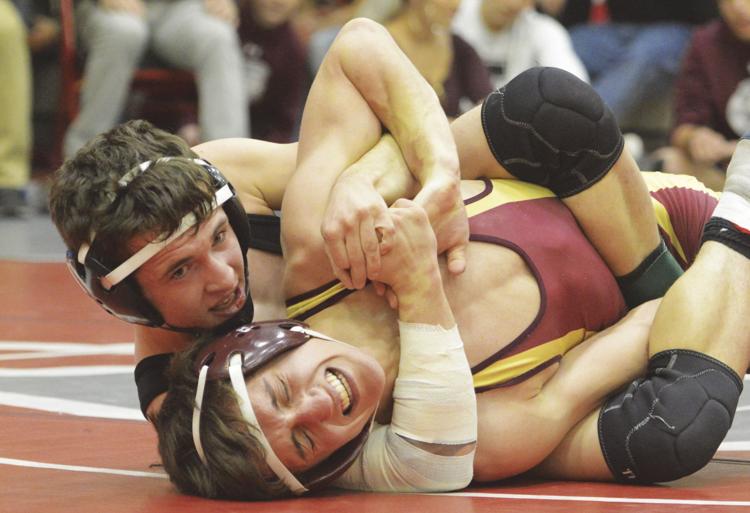 The dust has settled, the smoke has cleared and after another tough season on the mats the Buffalo High School Bison wrestling team is sending nine grapplers to the 3A state tournament this weekend, two of them conference champions.
Dallas Lopez (126) and Clay Reiner (145) were nothing less than dominant at the 3A East tournament in Rawlins over the weekend as each took regional titles and will look to lead a young, hungry Bison squad into the Casper Events Center.
Lopez and Reiner will head to state along with Mason Myers (106), Colton Briscoe (113), Dylan Fauber (120), Robbie Myers (132), Jace Skovgard (152), Aaron Williams (220) and Hunter Pope (285) as they enter the toughest tournament of the year.
"We got nine qualified. That's pretty good," coach Kade Caturia said. "And after mending up a little bit from being sick, we're looking pretty healthy heading into state."
Briscoe took regionals by storm with a pair of wins and a second place finish.
Fauber is headed to state after recovering from injury and looks as strong as he has all season.
Both of them are part of the youth that have invaded the Bison wrestling team and are looking to make waves at state.
"Those young guys just have a lot of potential," Caturia said. "And Dallas Lopez has been wrestling really good lately. He is ready to finish strong. We have high hopes for him."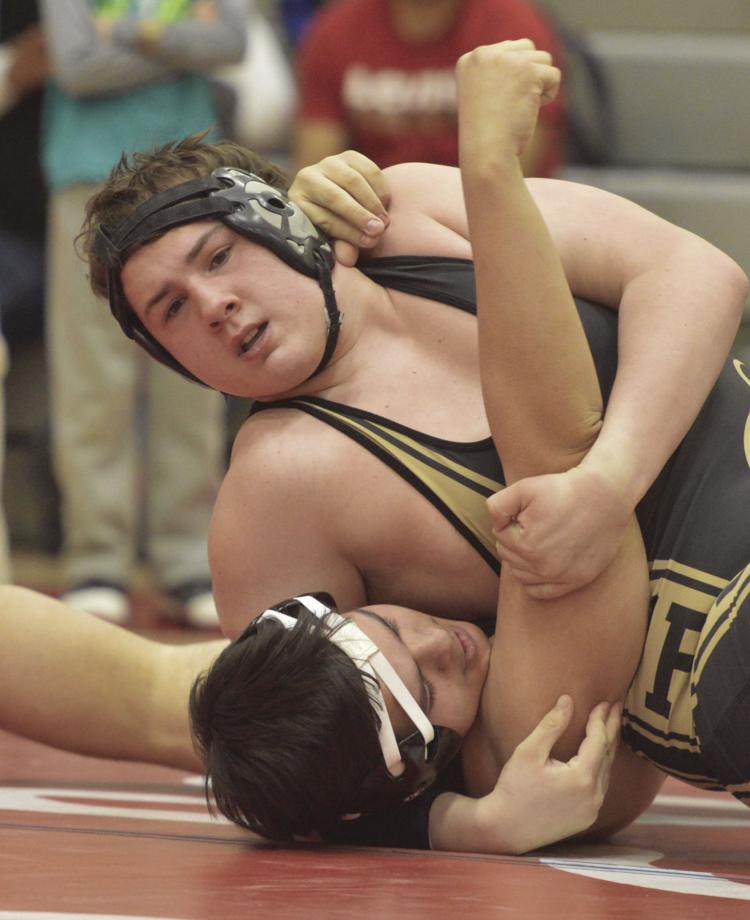 Lopez won three straight matches by fall before a 7-4 decision in the championship match against Quintin Myer of Torrington. He also helped chase a wrestler down a weight class he beat earlier in the year.
Myers ended up with a pair pins at regionals as he gears up for state.
Anyone watching Reiner the past couple of years shouldn't be surprised to see him take a regional title with a good chance to make a title run at state.
"Clay is looking really good," Caturia said. "He earned that last match. It was 2-1, but a win is a win. Some kids like to keep matches close. That's just how they are."
Skovgard earned a bid at state the hard way. The sophomore finished off a pair of opponents by fall and finished seventh overall.
"Jace is another one that has a lot of potential," Caturia said. "He's been stepping up and showing a lot of intensity. He steps it up at state and anything can happen."
It may be only fitting that Buffalo's lone senior in Williams has come along the most this season. Williams won three matches by fall to finish fourth and could end up with some hardware before the end of the weekend. Williams has racked up over 20 wins on the season against some of the strongest competition in the state.
And then there is Pope. It's hard to consider him a wild card at this point after taking second at regionals. The junior has racked up over 30 wins, works relentlessly and has pushed the top regional finisher on more than one occasion this season, Caturia said.
"The good thing is, nothing that happened earlier in the year matters," Caturia said. "We'll head down Thursday night. We'll weigh in at 7 a.m. Friday and start wrestling at 9. We're expecting some pretty good things and some kids to make the finals."