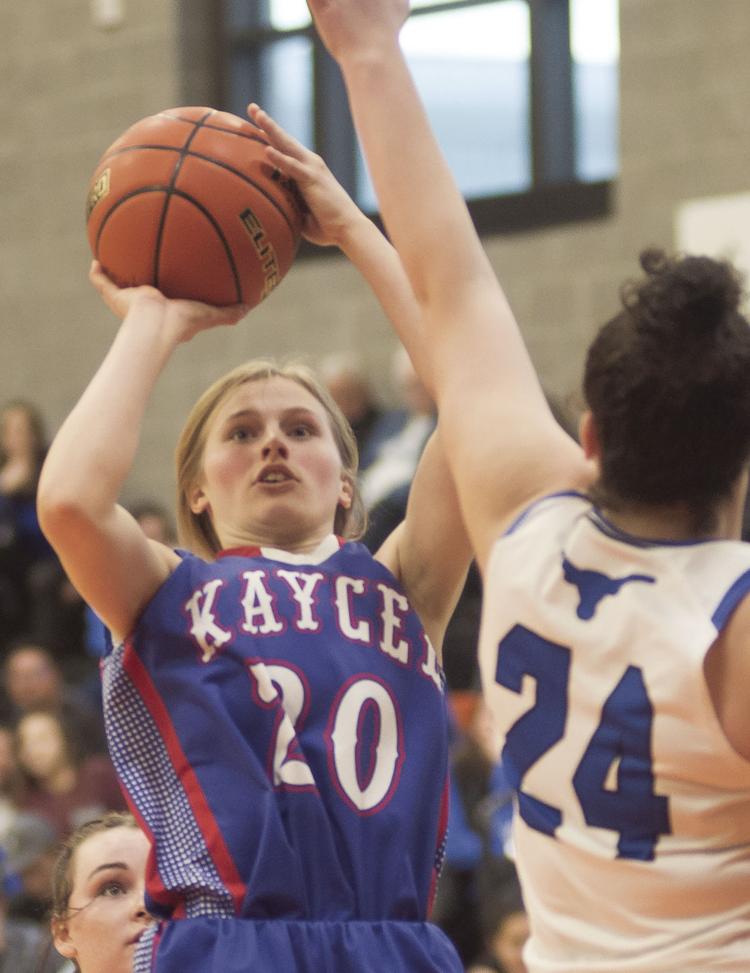 Any questions as to whether the Kaycee High School Lady Bucs basketball team could keep their remarkable regional title run going at state were answered emphatically over the weekend, as the Lady Bucs took down Farson-Eden and Rock River to advance to the 1A state championship game Saturday at the Casper Events Center.
Cokeville would go on to beat the Lady Bucs in the title game 46-33 to earn their second consecutive state championship and second straight undefeated season.
The Lady Bucs beat Farson-Eden 39-32 on Thursday, and then took out Rock River for the second time in as many weeks 26-21 Friday to face Cokeville for the title.
Kaycee rode the solid defense they have relied on all season long to make their way through the state bracket.
"We had a good game plan against Farson," coach Luke Danforth said. "We held their two big guns down and held them to just 32 points. It was just a great defensive effort. A lot of kids stepped up and made great plays."
Tinley Pierson led the way for the Lady Bucs with 24 points and nine rebounds. Arlette Ortega added five points and one rebound. Jackie Ramirez started out her state tournament with two points, six rebounds, five assists and three steals.
"Jackie had a great tournament," Danforth said. "She was all over the place."
It took overtime on Friday to get past a solid Rock River squad for the second time. Pierson hit a big 3-pointer down the stretch as the Lady Bucs made their run to tie things up in regulation. Madison Gosney and Jade Maya tracked down every loose ball in the extra period as the Lady Bucs did what they needed to do at the free-throw line to seal the win and advance to the title game.
The Lady Bucs defense shut down the Rock River offense in overtime to hold them scoreless.
"We played gritty," Danforth said. "We needed to play with intensity, urgency and play together as a team to put together a good tournament run, and we were able to do that."
Pierson finished with 14 points and six rebounds. Ramirez put up five points, grabbed six boards, dished out five assists and grabbed three steals in the win.
Cokeville entered the tournament the overwhelming favorite after another undefeated season that included wins over Lyman and Mountain View, the two teams who met each other in this year's 3A West regional championship game.
The Lady Bucs trailed 21-17 at halftime and looked to be in good shape at the start of the third frame.
"Cokeville made some plays and made a couple of shots in the third, and they just kind of got up on us," Danforth said. "The way we had to run our offense didn't translate well into offensive points. They do a nice job with their man defense, and we had to spread it out a little bit."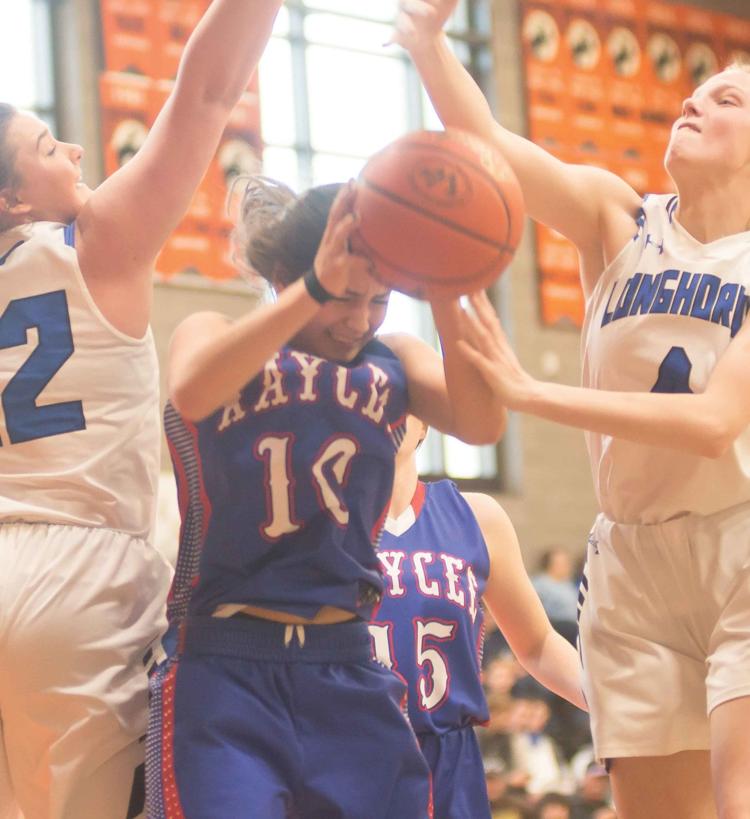 The Lady Bucs had their second game of the tournament shooting lights out from the free-throw line, but couldn't find the net from long range. Cokeville ended up 4 of 9 from deep.
After dominating the boards the entire season, the Lady Bucs found themselves outrebounded for the first time in a long time against a big, fast Cokeville squad.
Pierson finished with 16 points, five steals and four assists. Sierra Kilts added seven points and a steal. Ramirez had four points, three rebounds and a steal.
"You have to hand it to Cokeville; they aren't undefeated for two years for no reason," Danforth said. "They do have more cheerleaders than we do girls in our school. And our girls fought through a number of challenges to get here. Mary was sick and Arlette hurt her shoulder at the end of the year. We have girls driving 30 miles to get to school and staying late after practice shooting free throws. Other girls had their own challenges, but this is an exceptional group of young ladies and they deserve to be recognized."
After earning all conference honors, Pierson was named to the Wyoming Coaches Association all-state girls basketball team as well. Cokeville led the way with four all-state selections.
Jade Maya and Jackie Ramirez joined Pierson on the 1A Northeast all-conference team. Freshman Sierra Kilts was honorable mention all-conference.