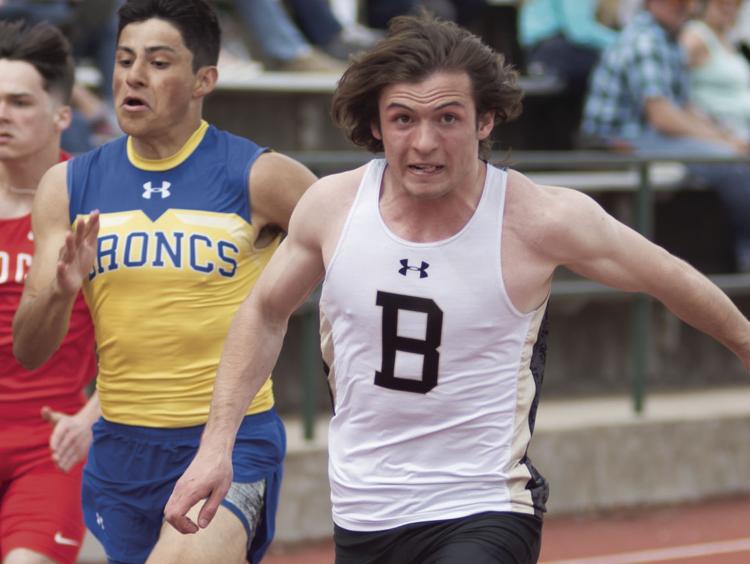 While some kids took the "break" part of spring break literally, a number of Buffalo High School track and field athletes took a different route and matched up with some of the best competition in Wyoming and South Dakota during the Queen City Classic at Black Hills State University in Spearfish on April 5.
Those who made the trip took advantage of the top-notch facility and found out they measured up well with some of the region's best athletes.
"One of the best things about going over there is seeing competition we don't get to see very often," coach Ryan Mader said. "And it's good competition. A lot of those schools get some great athletes."
Cody Milmine didn't get a good view of the competition as the senior sprinter spent the majority of his events well ahead of his fellow runners. Milmine blew away everyone in the 100-meter and 400-meter finals to take first place, setting a personal record in the 400 and prequalifying for the Wyoming state meet.
"The 400 was a lot of fun," Mader said. "He ran it in indoor track and got used to it and liked that race. We were kind of excited to get him in there this weekend. His time is No. 1 in 3A right now."
Milmine finished the 400 in 50.69 seconds and clocked a 10.97 in the 100 as he continued to turn heads on the track. He was also part of the Buffalo 1,600-sprint medley relay team thrown together in the absence of some of the other BHS runners.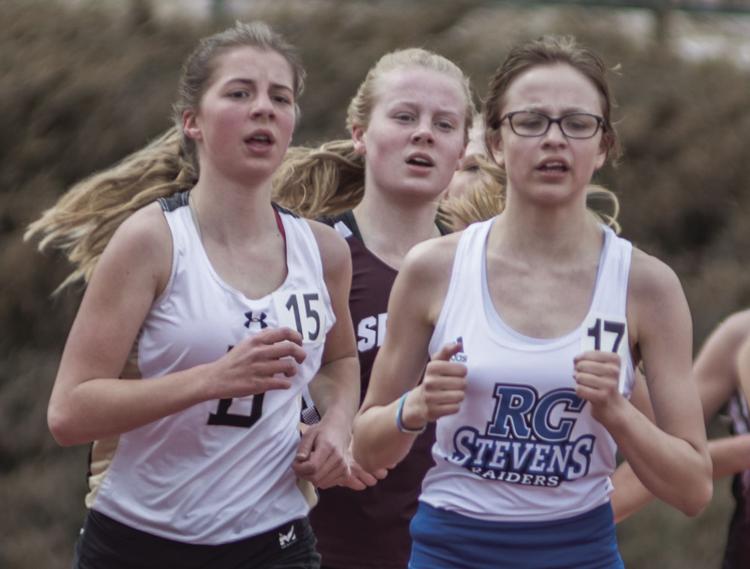 With Aaron Thiele running one 200 leg and Milmine the other, Marc Wodahl flew to a 52.50 in his 400 split and Kollen Milmine crushed his 800 split in 2:08 as Buffalo finished first and prequalified for state.
"Aaron is that utility guy that can run just about everything," Mader said. "Kollen is running well. He's starting to figure that 800 out and get comfortable with himself as far as that threshold. It's fun to see, and I think he is going to keep dropping time all year."
In the field events, sophomore Nathan Wagner finished seventh in the long jump to set a season best at 15 feet, 07.25 inches. He also set a PR and prequalified for state in the 110-meter hurdles and finished fifth in the 400.
"Nathan had his best hurdles by half a second," Mader said. "He had a really good day."
On the girls side, freshman Lexi Rule picked up where she had left off after a successful cross-country campaign. Rule prequalified in the 3,200 run in 12:27.69.
Grace Wagner again lowered her time in the 100 and hit 15-07 in the long jump for seventh and a season best distance. She also got a taste of the 400 for the first time and showed what kind of potential she has in one of the sport's most punishing events.
"We had been watching her run and seeing that she is a good athlete and a strong kid, and we were trying to talk her into the running the 400," Mader said. "She went out in a fast heat, ran a 63.50 and almost prequalified for state. That time is one of the best times right now in 3A for girls."
Marie Ihnat set a season best time in the 300 hurdles for the girls. Shelbi Kovar set a season best in the 100 dash. Clara Kuzara set a PR in the 1,600 run. And Charley Mauck tossed a 79-07 in the discus to set a season best.
Freshman Kendall Tietjen didn't let the size, experience or speed of the South Dakota runners affect her. Tietjen ran a 50.34 in the 300 hurdles to take fifth.
Buffalo still doesn't get a break this week. The girls and boys traveled to Douglas Tuesday for an invitational, and then head to Sheridan Saturday for the Dan Hanson Memorial.
"We took about 26 kids to Spearfish out of the 52 or so on the team which is one of the biggest numbers we've had during spring break," Mader said. "This week we could be missing kids with FFA and the spring play. This is going to be a busy week for a lot of students."