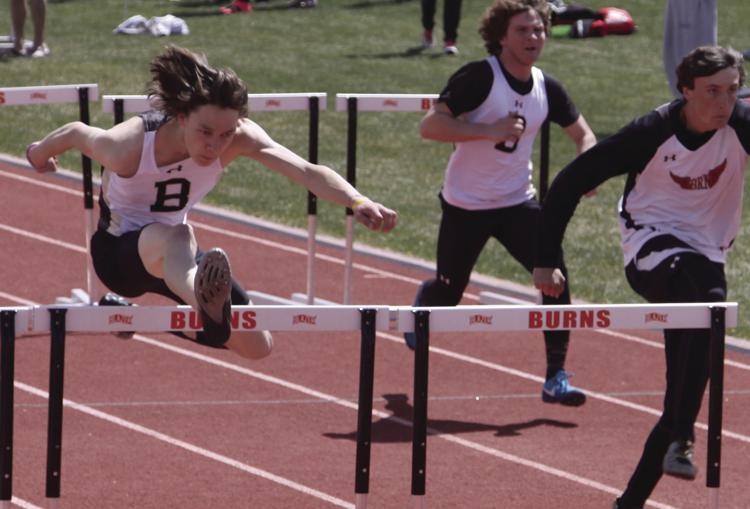 When the Buffalo High School track and field team headed to Burns for the 3A East regional track meet last week, there were high expectations.
It looked like the boys were in good shape to repeat as regional champions. With a girls team loaded with freshmen, however, questions remained about how they might finish.
After a dominating performance from both teams, the BHS boys ran away with the regional title for the second year in a row, and the girls won events everywhere en route to a third place team finish, just a few points away from second place Torrington. Douglas took the girls regional title.
"It was a good, good weekend for us," coach Ryan Mader said. "The boys were ahead by 12 points after day one, so we kind of knew we would be on a roll again on day two with all the guys we had in the finals races."
Senior sprinter Cody Milmine set a pair of 3A East regional records in Friday's preliminary races beating Wheatland's Roman Smith's times. Milmine broke the old record of 10.94 seconds in 10.85 in the 100. His 21.79 in the 200 broke the previous regional record of 22.17.
"Saturday's results weren't as good for anyone with the wind and the rain and the cold," Mader said. "Running into that stiff wind definitely had an affect."
After not competing in triple jump for some time, Marc Wodahl finished as regional champion in that event as well as the long jump.
Morgan Felbeck shined in all of his events after getting into the flow of the track season late. He is qualified for state in four events.
"Nathan Kessler had a great meet for us as well," Mader said. "He ran a great mile race. He just kind of tucked into those guys in that wind and kind of sprinted with them at the end."
Kessler finished the mile in 4 minutes, 52.17 seconds to take third. He then went on to win the two-mile run by nearly 15 seconds. He also set a personal record in the 800-meter run in 2:06.13.
Nathan Wagner and Tyce Dahlberg finished first and second, respectively, in the 110-meter hurdles.
"Practice has been intense with those two going at it lately," Mader said. "Nathan just kind of powered through and Tyce was right behind him. They are ready to go at state."
With a switch up in the 4x100 relay things might have gone either way. Ryan Dyess, Felbeck, Aaron Thiele and Beau Toyne, however, flew to first place easily, over a second ahead of second place Wheatland.
Kollen Milmine and Cody Milmine joined Felbeck and Toyne to take second in the sprint medley relay. Kollen Milmine ending up having to run back-to-back 800-meter races. He ended up sixth in the individual 800.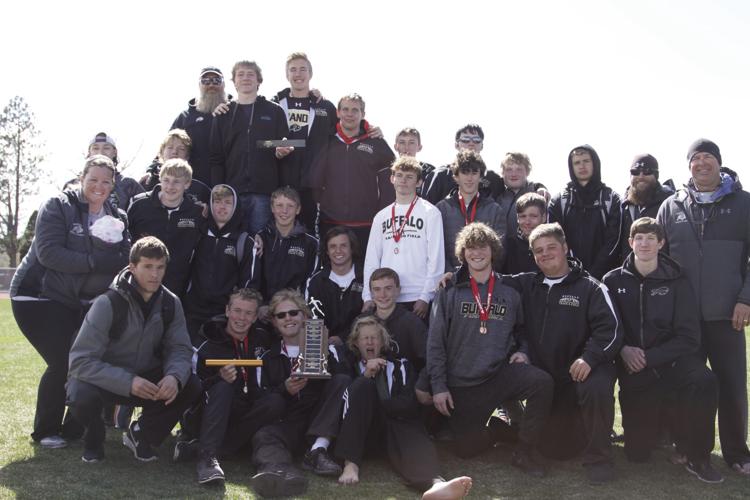 On the girls side, freshman Grace Wagner couldn't have had a better showing at her first regional meet.
Wagner edged speedster Kamdyn Townsend of Douglas in the 100-meter dash in 13.94 for first place. She then turned around and blew past the field in the 200-meter dash for first. Townsend then beat Wagner by a fraction of a second in the 400-meter dash.
"It was so windy on Saturday, and Grace showed what power and strength in the sprints can do," Mader said. "She just blew right through that wind like it didn't even phase her. Kamdyn and Grace battling over the weekend was really something to watch."
Freshman Kendall Tietjen was part of three girls championships. Tietjen crushed everyone in the 300-meter hurdles. She also helped the Buffalo girls win the 4x400 and 4x800 relays.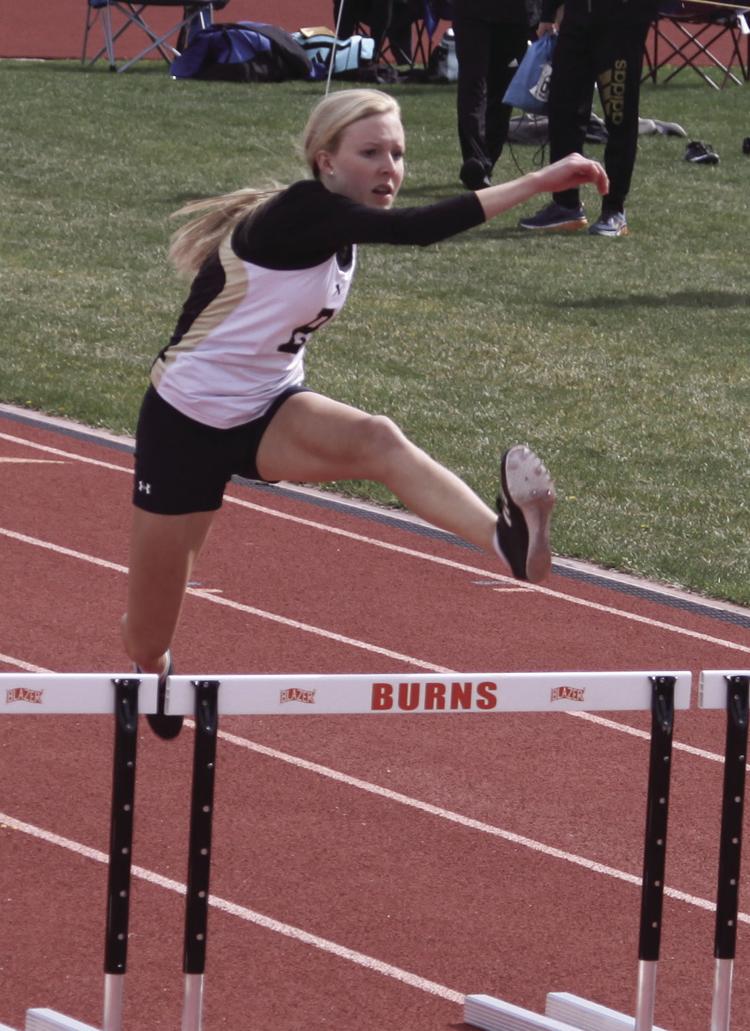 Seren Chapin, Lexi Rule and Wagner joined Tietjen in the 4x400. Chapin, Elizabeth Farris and Rule ran with Tietjen in the 4x800.
Rule also crushed the mile and two mile runs with second and third place finishes. Farris landed fifth in the two-mile run.
"We knew the boys would come out and have a good meet," Mader said. "The girls far exceeded expectations. People were looking at how many champions we had and couldn't believe the Buffalo girls didn't end up winning the whole thing."
The state track and field meet will kick off Thursday at Kelly Walsh High School in Casper. The Buffalo boys will enter the meet as back-to-back regional champions and the girls posting the best times this season. BHS will also enter the state meet with the 3A East coach of the year in Mader and his staff.