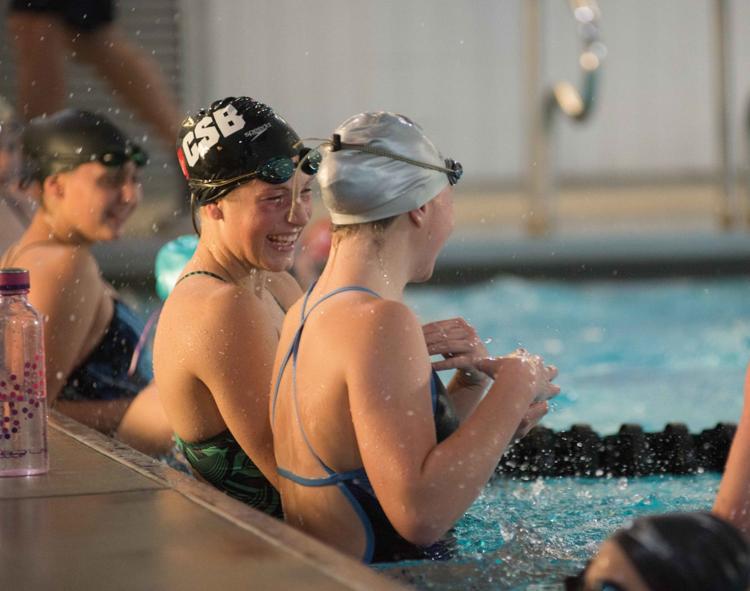 After quality performances competing against the best competition in the state at the Gillette Relays and Gillette Pentathlon last week, the Buffalo High School girls headed over to Cody to see how they would stack up to 3A competition.
With a convincing first place finish in Bronc country this weekend, it's apparent the team is fine form early this season.
The Lady Bison swim team finished well ahead of second place Powell and third place Cody over the weekend, despite the fact they missed out on major points not fielding any divers, a stark contrast to last year's team that won 3A state diving.
"When it comes to diving, we are just sitting there watching other divers," freshman swimmer Makenna Lambert said. "I dove in middle school, but realized I was just a better swimmer. It's hard."
As it turns out, the Lady Bison swimmers didn't need the points from a diver. They racked up plenty of points taking first in the 200 yard medley relay, the 200 free relay, the 400 free relay, the 50 free, 500 free, the 200 free and the 100 breast.
It was all in a day's work for a team up at dawn for a couple of hours of intense training before class.
"This is the first time we've gone to Cody that we've won the invitational," coach Ron Chapin said. "It was a total team effort. And we did an hour-and-a-half workout before we swam that meet."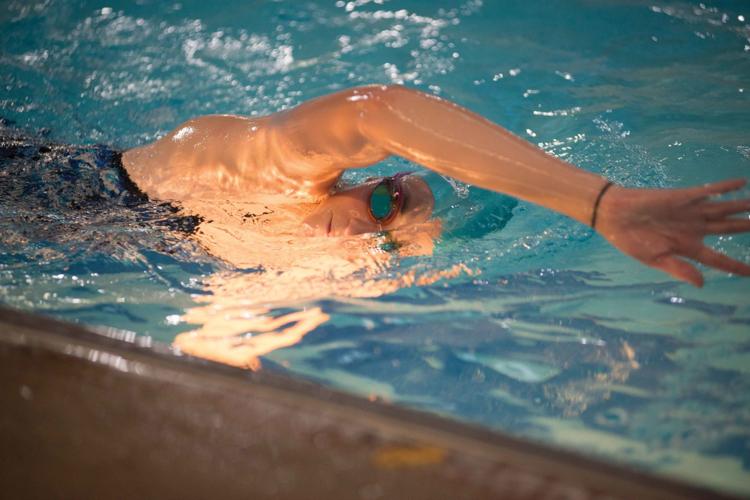 The 200 medley relay team of Kate Norman, Lambert, Luci Riddle and Emi Wagner finished nearly two seconds ahead of second place Cody.
The 200 free relay team of Grace Wagner, Maddi Johnson, Riddle and Macy Johnson cruised to the top spot easily.
The 400 free relay team of Maddi Johnson, Quynn Kennedy, Macy Johnson and Emi Wagner left little doubt what relay team will be competing for the top spot at every upcoming meet.
"You win one of the relays, your team is looking good," Chapin said. "We won all three relays. It shows the depth we have, and these were quality times."
Along with the top finishes in the relays it was Emi Wagner, Riddle and Maddi Johnson finishing first, second and third in the 50 free.
Macy Johnson's final stretch of her 500 free was nearly three seconds faster than the second place finisher from Powell. She finished nearly 12 seconds faster than the runner up.
Emi Wagner and Lambert finished first and second, respectively, in the 100 breast.
Lambert and Grace Wagner landed third and fourth in the 200 IM.
Without any points in diving, Buffalo was just behind Powell by a few points and needed to make up some ground late.
"In that 50 free we made up a lot of points," Chapin said. "The only way we were going to win at that point was a total team effort."
The sentiment wasn't lost on the Lady Bison as they lined up for the 50 free.
"Coach has very high expectations for us," Lambert said. "I have high expectations for this team. I think we can go really far this year."
The Lady Bison swim team is a formidable combination of experience and youth that so far has exceeded expectations.
"We all push each other and make each other go harder," Riddle said. "If somebody is struggling or having a hard time we figure out a way to make it positive."
If it was positive the Lady Bison swimmers wanted it was positive they got on Friday.
"We have the speed," Chapin said. "You have so many girls that contributed. Young girls and more experienced girls all did what they needed to do."
When it came down to getting every point they could and getting the best performances possible, Chapin also got strong performances from Laurel Rozema, Bella Johnson, River Bills, Julia Maertens, McKinley Kessler and a host of other swimmers who did everything they need when it mattered.
The Lady Bison head to Worland on Friday and Powell on Saturday as they continue their march to a potential conference championship.
"This next meet coming up on Friday is even bigger than the last," Chapin said. "We've got the other side of the state plus the teams we just swam against. We will get a better idea of where we stand. Right now this team is giving a lot of effort and looking good."