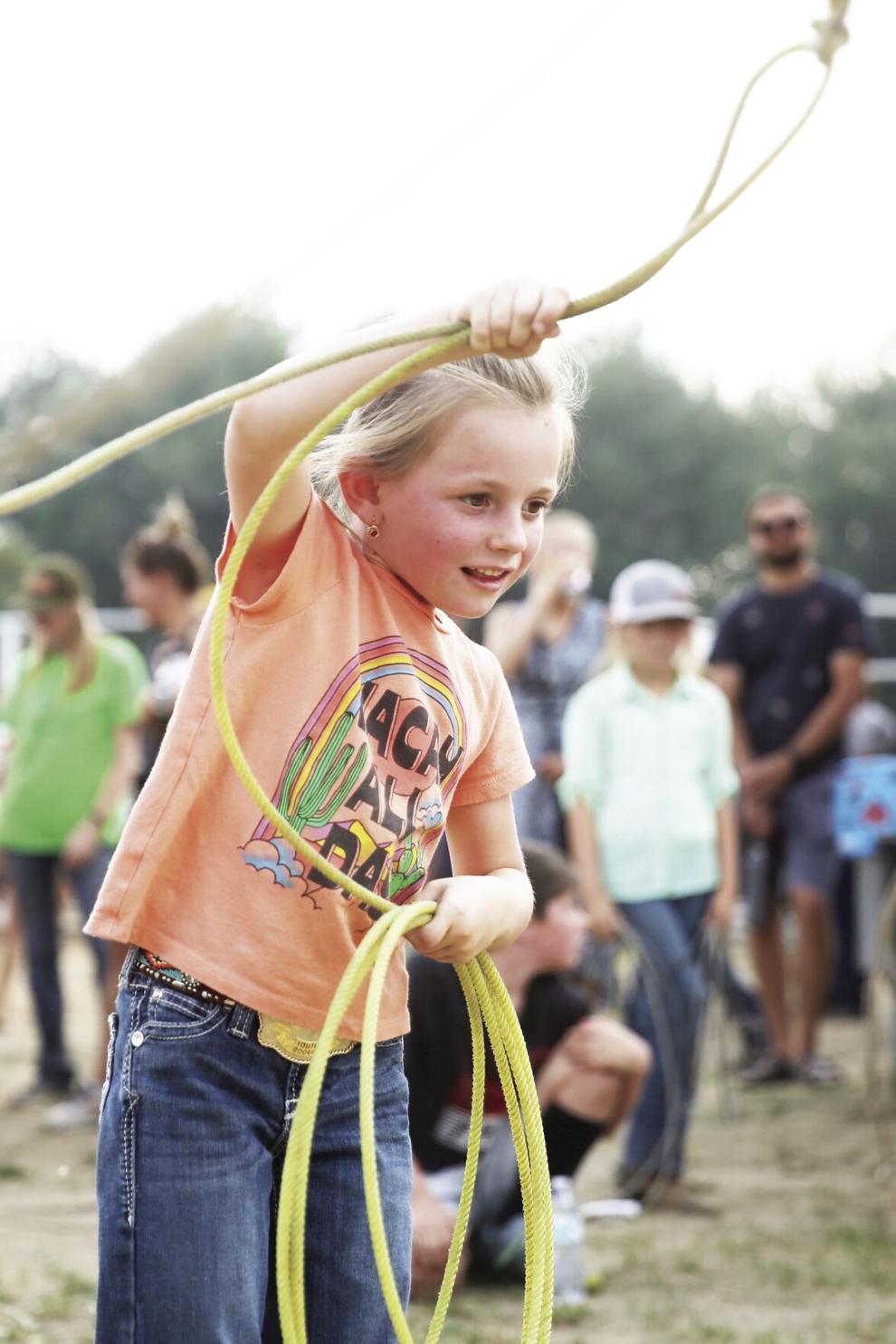 This weekend, the Johnson County Fair and Rodeo will wrap up with the culminating events — the youth rodeo on Friday and the rodeo on Saturday and Sunday. 
Cowgirls Kinsley, Avery and Millie Painter are some of Johnson County's youngest cowgirls, but they are no strangers to the rodeo arena. The girls are regulars at the summer Johnson County Cowgirls rodeos. And, on Friday, all three, along with their trusty steeds, Kate and Badger, will try their luck in the youth rodeo.
As any competitor knows, the first step is looking the part. 
"Jeans, belt, boots, cowgirl's shirt and a hat," 4-year-old Avery said.
In rodeo, both rider and beast must be properly outfitted. 
"Saddle, blanket, reins and maybe a tie-down," Kinsley, 7, said. 
"We have to take Kate and Badger and we have to put their saddles on and put them in that trailer," Avery said. 
In adding a trailer to the list to-dos, you have to know how to tie a horse to a trailer. 
"You make a loop and you put the halter through it, and then you just pull it," Kinsley said. The girls tie up Badger using a special knot because he tends to chew on the knot to untie himself and run away, Kinsley said. 
Horses are not easy animals to maintain, the girls are quick to point out. 
"They eat hay, grass and grain," Kinsley said. The girls agree that it is important to give your horses lots of kisses and scratch them in their favorite places. Kate, who Avery says is "soooo cute and sweet," likes scratches on the shoulder. Badger likes scratches on his face and around his eye. Kate gets extra maintenance due to her long pony coat, which causes her to resemble a woolly mammoth in the winter. 
Obviously, you also have to be able to ride a horse. 
"You have to do the barrels, goat tail tying, dummy roping and poles," Avery said.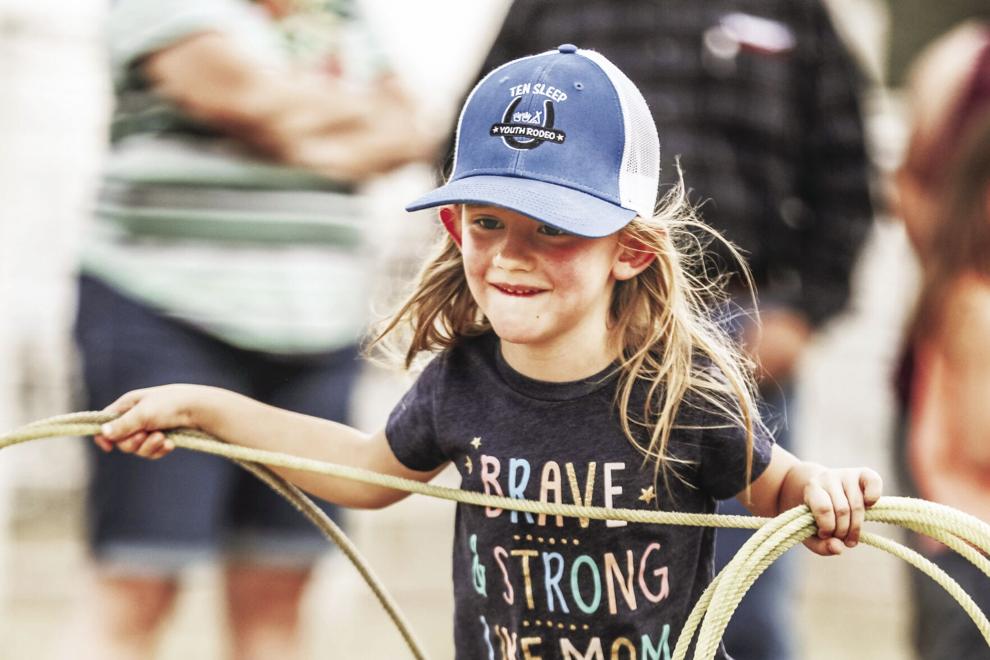 In rodeo events, to make the horse go, you "kick 'em" hard, then you "pull your reins this way or that way," Kinsley said. Kinsley elaborated that her favorite event was barrels because you go really fast.
Speed, Avery said, is useful both in and out of the rodeo arena. And one of her proudest moments was beating her dad in a race. 
"She never stops telling him," said Mallory Painter, her mom. 
But, the most important part of rodeoing: Have fun. 
"What do Dad and I tell you before every rodeo?" Mallory asked the girls.
"Have fun!" they said.  
Even little Millie, age 2, will get in on the fun. Millie is set to compete in goat tail tying — a horseless event designed for the youngest cowboys and cowgirls.  
Before they saddle their horses for Friday morning's youth rodeo, the girls plan on catching the beef show action on Thursday. They're too young right now, but they have visions of themselves in that show ring. 
Kinsley suggests that everyone could improve their fair experience by enjoying a snow cone. Her recommended flavor: blue raspberry and peach.