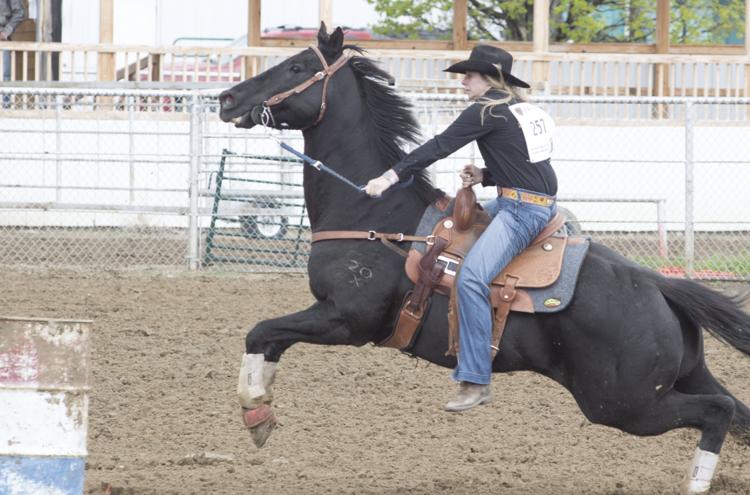 The Buffalo High School Rodeo Club took full advantage of their home turf over the weekend at the Johnson County Fairgrounds.
Buffalo hosted the Sheridan High School Rodeo Club events on Saturday and hosted their own rodeos Sunday and Monday.
Buffalo's Coy Johnson and partner Jade Espensheid took first place in Sunday's team roping event. Jordyn McNamee started out rough like the rest of the field in a muddy arena on Saturday but rebounded for a third place finish in pole bending on Sunday and wrangled third in barrels to start the day out on Monday.
She and partner Kaydin Davis then went on to have one of the fastest team roping times of the weekend in 8.810 seconds Monday afternoon.
Davis added a ninth place finish in poles and 11th place finish in barrels on Saturday. Sunday was a 14th place finish for Davis in barrels and another ninth place in poles.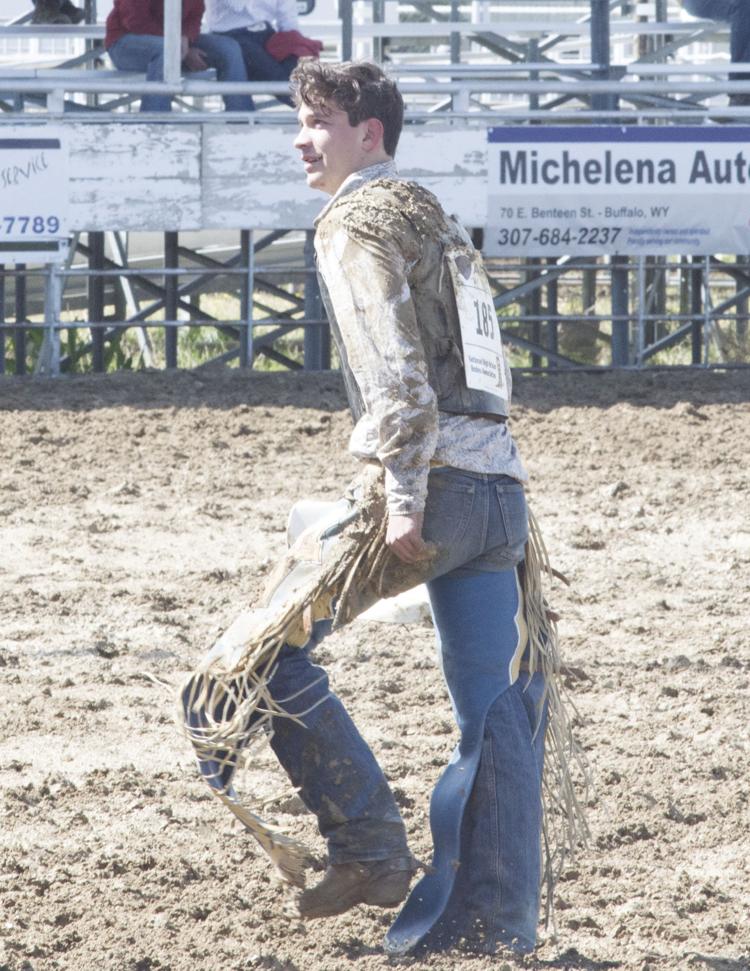 Davis finished that up with another big performance in poles and barrels on Monday. Her 22.259 locked down eighth in poles and a 17.165 was good enough for 11th on Monday.
Isabelle Camino looked right at home as she placed or nearly placed in almost every event. Saturday the arena was like quicksand, but her 19.192 in barrels landed her eighth. The freshman then went on to finish just out of the points in goat tying with a 10.500 for 11th.
She followed that up with eighth and sixth place finishes in goats the following two rodeos. She also landed 11th and 12th in barrels.
Morgan Nicholson had her best pole bending performance on Monday. Nicholson took sixth in 22.206. McNamee was right behind her in seventh. Three Buffalo cowgirls finished in the top 10 in poles for Monday.
The mud wreaked havoc on breakaway roping and tie down scores all weekend. Clay Reiner managed his best run on Sunday in tie down. Reiner pulled out a 19.120 to snag 10th.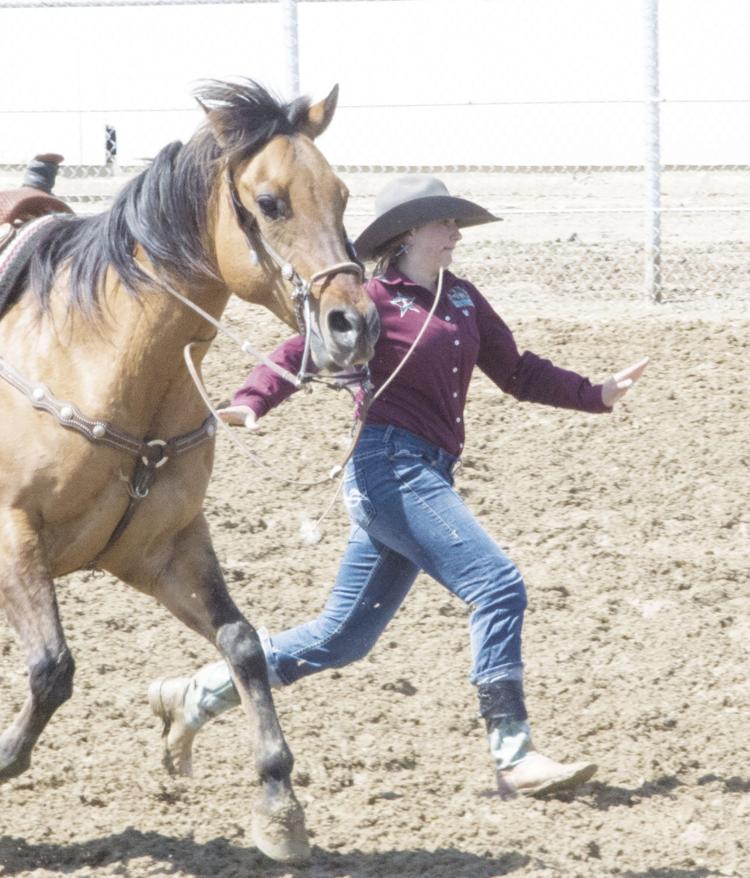 Reiner also had a big day team roping on Saturday. He and partner Blake Afdahl of Torrington took seventh overall in 11.980.
Kaycee cowgirl Ayanah Winsor had her best time in goats on Saturday despite battling the muck. The KHS senior took ninth with a 9.860. Monday she was nearly in the top 10 with an 8.910 for 11th and took 17th on Sunday.
Winsor also finished 32nd in barrels on Saturday and Monday. Sunday she finished 21st in 18.525.
The rough stock got the best of the majority of the cowboys on the weekend. Ben Kukowski and the rest of the saddle bronc riders struggled to make a ride. Three saddle bronc riders earned scores on Saturday, two on Sunday and three on Monday.
The BHS cowboys and cowgirls will have the weekend off before heading to state finals. Finals will be held June 3-8 in Gillette. The top four finalists from each event earn a spot at the National High School Finals Rodeo July 14-20 in Rock Springs.