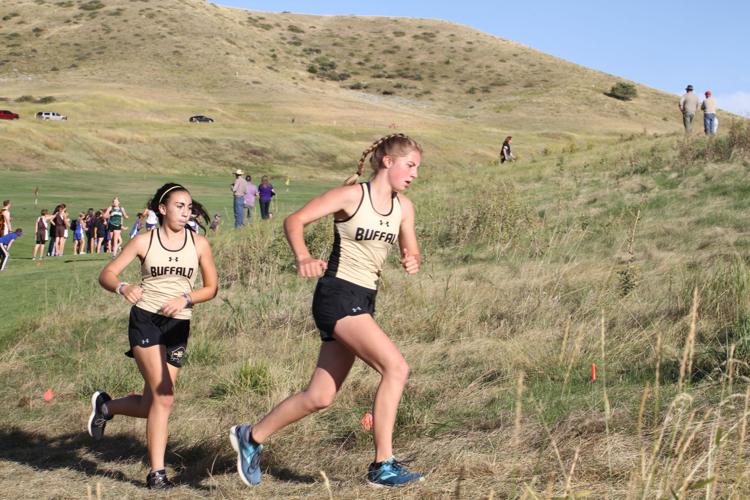 Winning may be easy to get used to for the Buffalo High School Lady Bison cross-country runners, but after finishing in the top three spots at the Big Horn Invitational meet, things may get a little tougher this week in Sheridan.
Kendall Tietjen again cruised to a first place finish for the Lady Bison, crossing the line in 21 minutes, 44 seconds. Lexi Rule was right behind Tietjen for second in 22:23. Elizabeth Farris landed third with a solid 23:08 on a difficult course at the Powder Horn Golf Club.
The Buffalo girls placed six runners in the top 10.
"The course was hilly and grassy, and it was hot," coach Sandy Moon said. "That makes a difference on their times."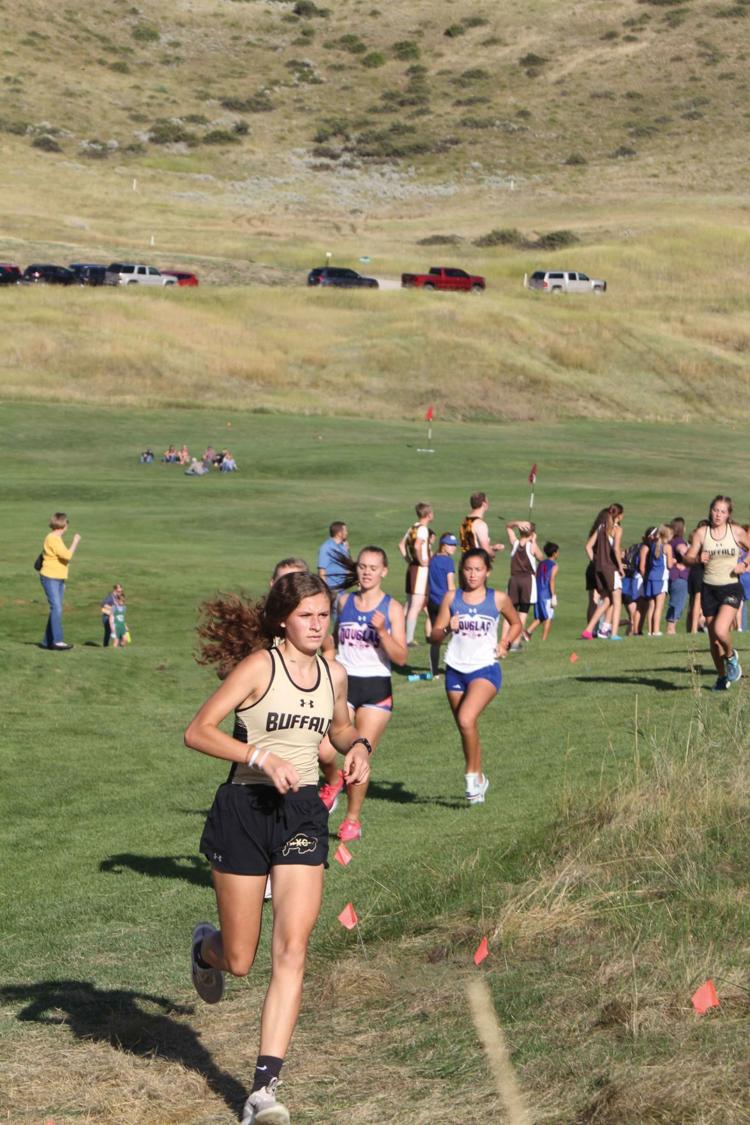 Alex Cahhal again finished with the top time for the Bison boys. Cahhal landed third overall in 19:02. Kollen Milmine finished seventh in 19:56 and Adam Belus was 10th in 20:08.
"The boys all ran really well," Moon said. "I think Alex last year was around the 21 minute mark, so that was a huge improvement. It's so great to have Kollen back and running so strong. Adam continues to get faster and is fun to watch."
Massimo Haas, Sam Beach and Josiah Bartlett finished 12th, 16th and 17th, respectively.
Cantrell Rosalez ran a 23:53 for fifth place on the girls side. Alaina Gross finished seventh. Gabriella Grabin ended up the sixth Lady Bison runner in the top 10 with a 24:57.
"The girls are running really fast and doing a great job," Moon said. "There is a lot of natural talent there with the top runners. Cantrell and Alaina at four and five are going to be just huge for us."
There will be no better time to continue to be huge. Buffalo heads to Sheridan this weekend before a trip to Worland the following week to face some of the best runners in the state.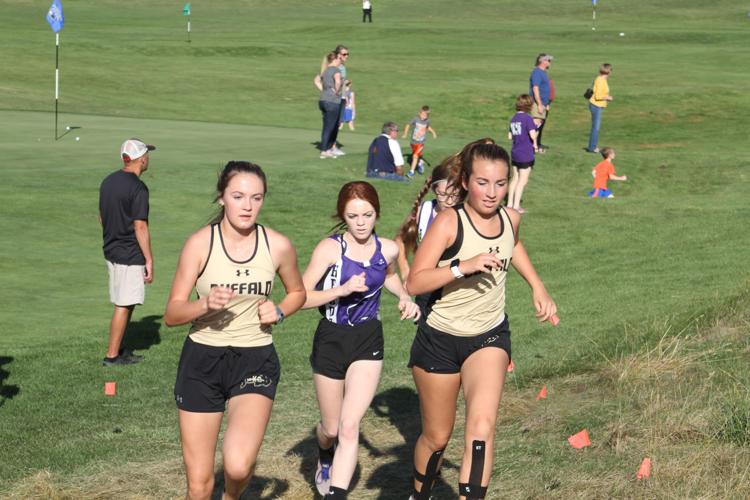 "It will be really telling this week," Moon said. "I think they will run even faster against great competition. A little cooler weather and going against such fast kids will make things really interesting."