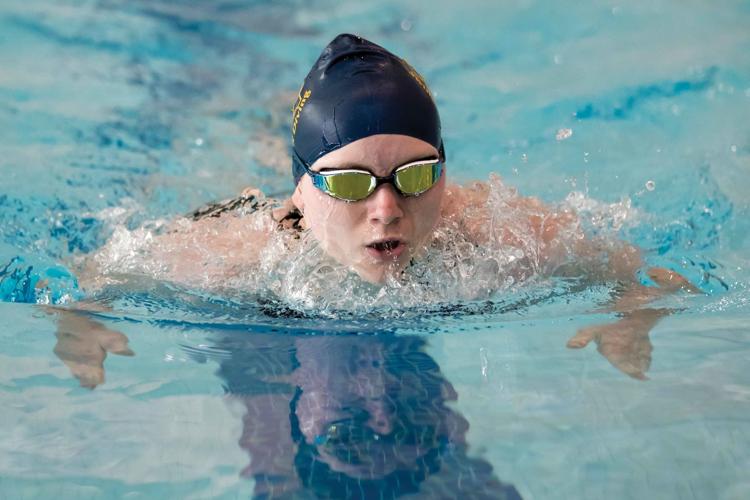 The Buffalo High School Lady Bison swimmers swept the competition in all three relays and dominated in multiple individual events as they landed second at the Terry Bartlett Invitational Friday in Cody.
Kate Norman, Keesee Bennett, Makenna Lambert and Luci Riddle cruised to first in the 200 medley relay in 2 minutes, 3.67 seconds.
Emi Wagner, Grace Wagner, Maddi Johnson and Riddle won the 200 free relay by over seven seconds in 1:47.61.
Emi Wagner, Johnson, Grace Wagner and Lambert finished over 10 seconds ahead of second place Cody in the 400 free relay as they piled up the points en route to an impressive performance in the pool.
"As far as the swimming goes, we would have won the whole thing," coach Ron Chapin said. "But Powell racked up 50 points in diving and we didn't have a diver, so they ended winning by 44 points."
Emi Wagner, Grace Wagner and Riddle were nearly untouchable in the 50 free with each Lady Bison swimmer finishing first, second and fourth, respectively.
Grace Wagner, Emi Wagner and Johnson swept the top three spots in the 100 free. Freshmen Ava Wagner and Vivyan Gripp took third and fourth in the 100 breast. Laurel Rozema added points in the 100 breast as well with an eighth place finish.
"We had a couple of surprise races," Chapin said. "One was freshman Sarah Johnson. She was in the first heat as a no time and ended up winning the backstroke by over a second without any competition and she qualified for state."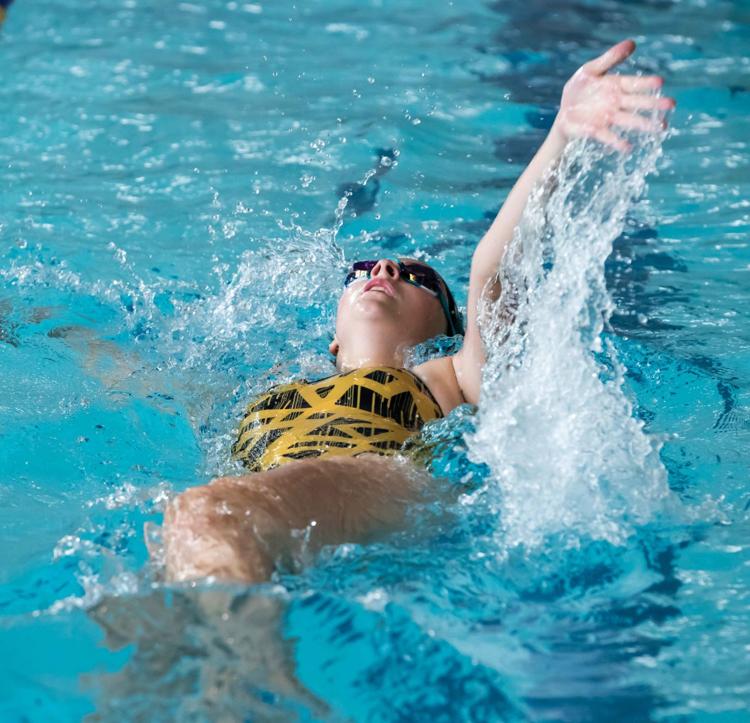 Lambert crushed the competition in the 200 IM with a 2:21.40, 15 seconds ahead of second place Lucia Harder of Powell. She then went on to take the top spot in the 500 free with a 5:49.02, 35 seconds in front of Elizabeth Liggett of Powell.
"Makenna Lambert looks amazing," Chapin said. "She is catching other coaches' eyes just because she is looking so good in the water right now."
Norman continued to impress in the backstroke with a 1:11.79 for fourth. McKinley Kessler touched out in 1:16.53 for sixth. Bella Johnson added points with a 1:21.60 for 10th.
"It was an impressive performance considering the girls were still sore from an early morning practice," Chapin said. "They said their shoulders were dead. We also had our triathlon last week at Lake DeSmet, which was a big challenge. Laurel Rozema ended up winning that. She put in a great effort and blew everyone away. It wasn't even close."
Ten Lady Bison swimmers are qualified for state. They will look to add to that Friday in Worland and Saturday in Powell.