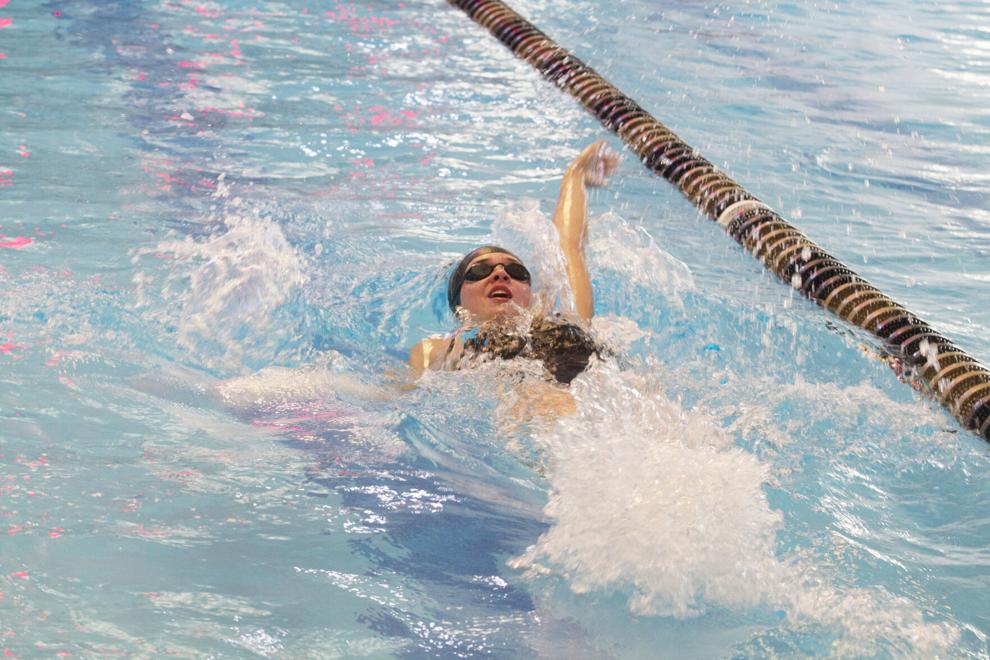 The Buffalo High School girls swim team is at its best when the Lady Bison get in the pool together for a relay. 
The team proved that again this weekend, winning all three of its relay events on Friday at home. These relay teams vary from week to week, so head coach Caleb Cohoon has a chance to see which combinations of swimmers have the best result ahead of crucial conference and state championships.
On Friday, the 200-yard medley relay with sophomore Erin Houseman, junior Vivyan Gripp, senior Makenna Lambert and junior Keesee Bennett-McDonnell took first, as did the 200-yard freestyle with senior Bella Johnson, Bennett-McDonnell, Gripp and Lambert. The 400-yard freestyle was won with Houseman, freshman Claire Hicks, sophomore Olivia Maertens and Johnson. 
Cohoon's success in using nearly all of his swimmers in these combinations shows a depth in his small but talented roster. Relays also give athletes another chance to qualify for the state championship, he said. 
The lead-off swimmer can qualify in individual events with her time. This weekend, the Lady Bison did not see any additional swimmers qualify for the state meet. Swimmers still have almost a month until conference and state meets to bring their best times.
"At the same time, it's going really fast," Cohoon said. 
At this point in the season, swimmers are cutting their times substantially, he said. 
The Lady Bison had a lot of top-three finishers at home on Friday, including Gripp, who won the 200-yard freestyle; Lambert, who won the 200-yard individual medley and 100-yard backstroke; Bennett-McDonnell who won the 50-freestyle and 100-freestyle; and Maertens who took first in diving. 
Hicks was second in the 100-yard breaststroke and 100-yard butterfly, and Houseman took second in the 100-yard backstroke.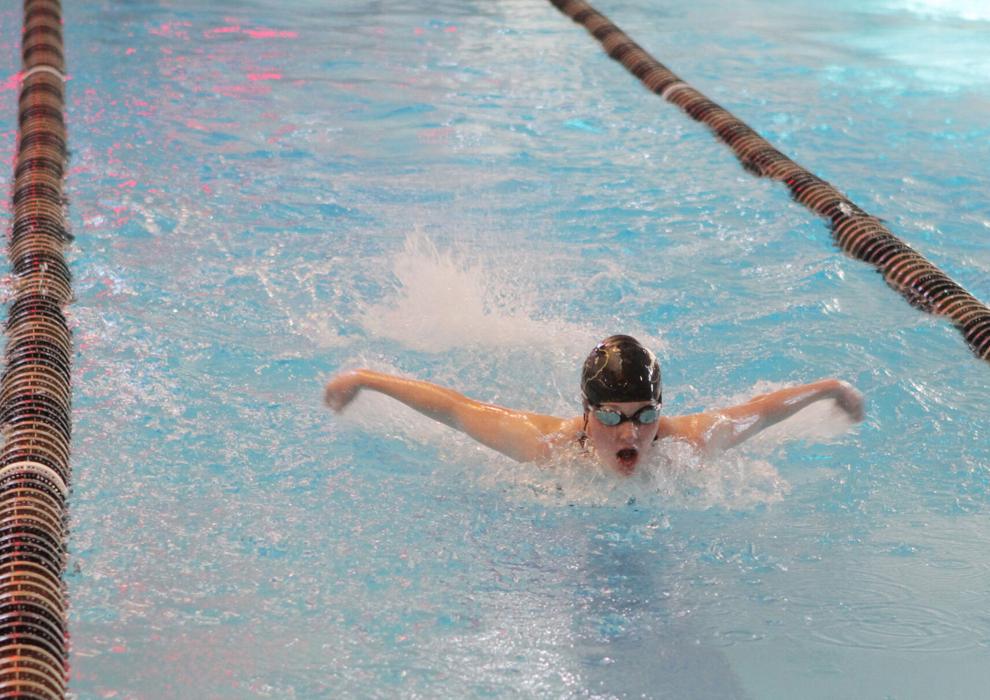 The Lady Bison placed fifth as a team at Saturday's Worland Invite. The team's 200-yard freestyle relay with Maertens, Gripp, Houseman and Lambert placed first. 
The 200-yard medley relay with Lambert, Gripp, Bennett-McDonnell and Houseman was second.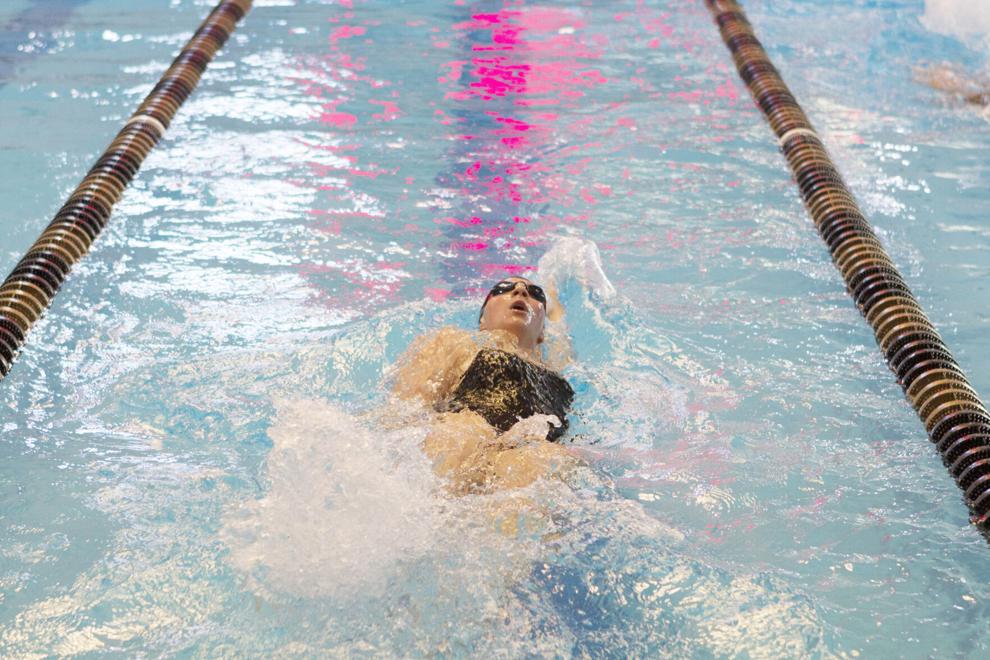 Lambert won the 100-yard freestyle and placed second in the 200-yard freestyle. Houseman took third in the 50-yard freestyle, Maertens was third in diving, Bennett-McDonnell was third in the 100-yard backstroke, and Gripp was third in the 100-yard breaststroke. 
The Lady Bison will compete at home again on Friday against Newcastle and Douglas. On Saturday, they'll travel to Douglas for an invitational. 
This week, Cohoon said, the team will work on kicking endurance to ensure that swimmers finish their races as strong as they start.