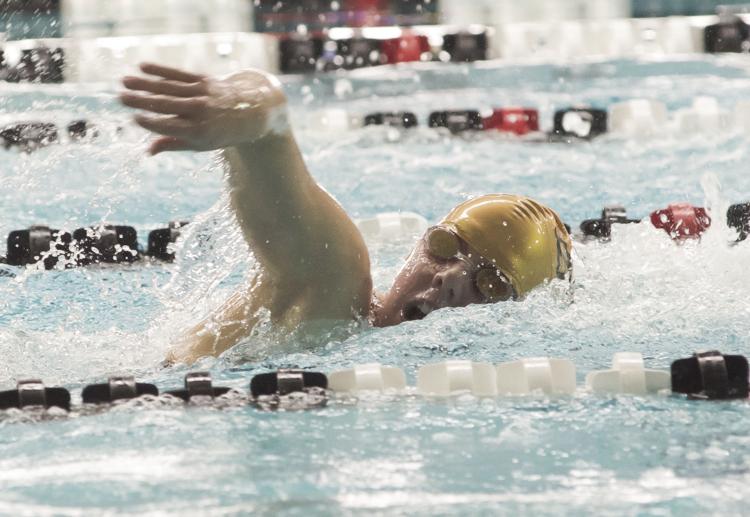 As the individual state championships piled up for the Buffalo High School Lady Bison swim team and the points continued to accrue, everyone knew something special was brewing at the 2019 Wyoming State Swim Meet.
The Lady Bison started out strong and finished stronger to take second place in the 3A conference and first in the hearts of its fans, coaches and competition. A deep, talented Lander squad went on to win the third straight team championship.
"Finishing in the top two after taking third last year was a team goal," coach Ron Chapin said. "We wanted to up the ante a little bit and we accomplished that goal."
Sophomore Makenna Lambert won the state title in the 200 IM and took second in the 500 free.
The Lady Bison 200 free relay and 400 free relays crushed the competition on their way to state titles.
Senior Emi Wagner lowered her own school record of 24.43 seconds on her way to winning the 50 free in 24.32. She also won the 100 free state title and was an integral part of both championship relay teams.
"The 50 free is one of my favorite events," Wagner said. "Going in I knew that was going to be the last time swimming it in high school, so it was kind of emotional, and I ended up swimming the best I ever have."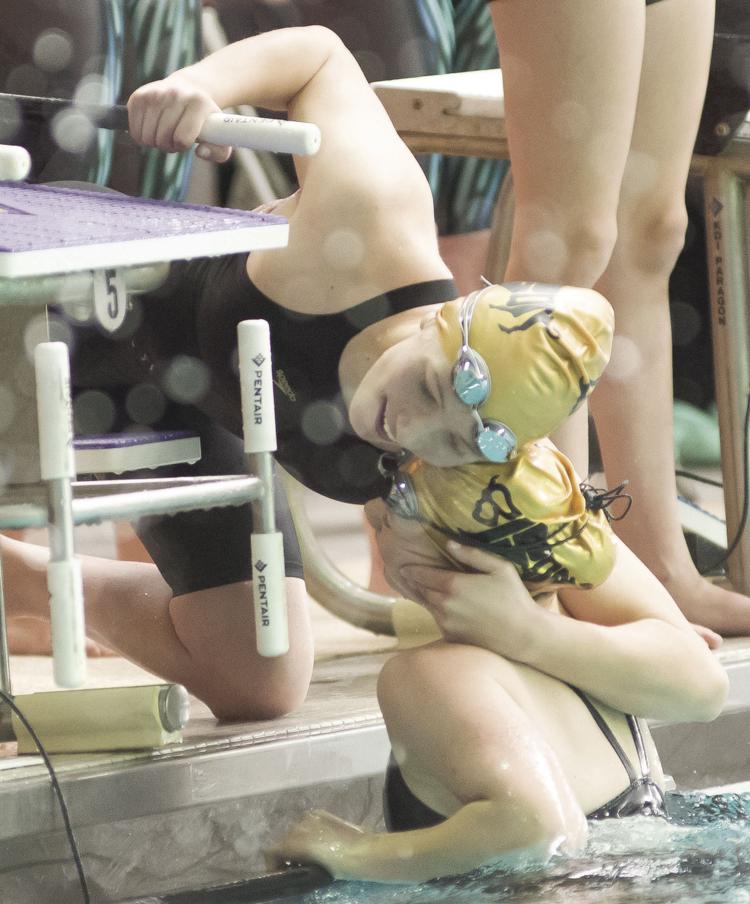 Buffalo started out the first event nearly breaking the school record for fourth place in the 200-medley relay. Lambert, Kate Norman, Keesee Bennett and Luci Riddle have the second fastest time in the Lady Bison record books with a 1:56.55. With three of those swimmers returning next year, it isn't a stretch to say that record could soon be broken.
Senior Maddi Johnson then scored big in the 200 free to take sixth.
"I was so proud of Maddi," Chapin said. "The first day we knew that it was going to take a low time to get into the top six and she made it, which is awesome. That's what you like to see in your seniors is to step up and have those huge time drops."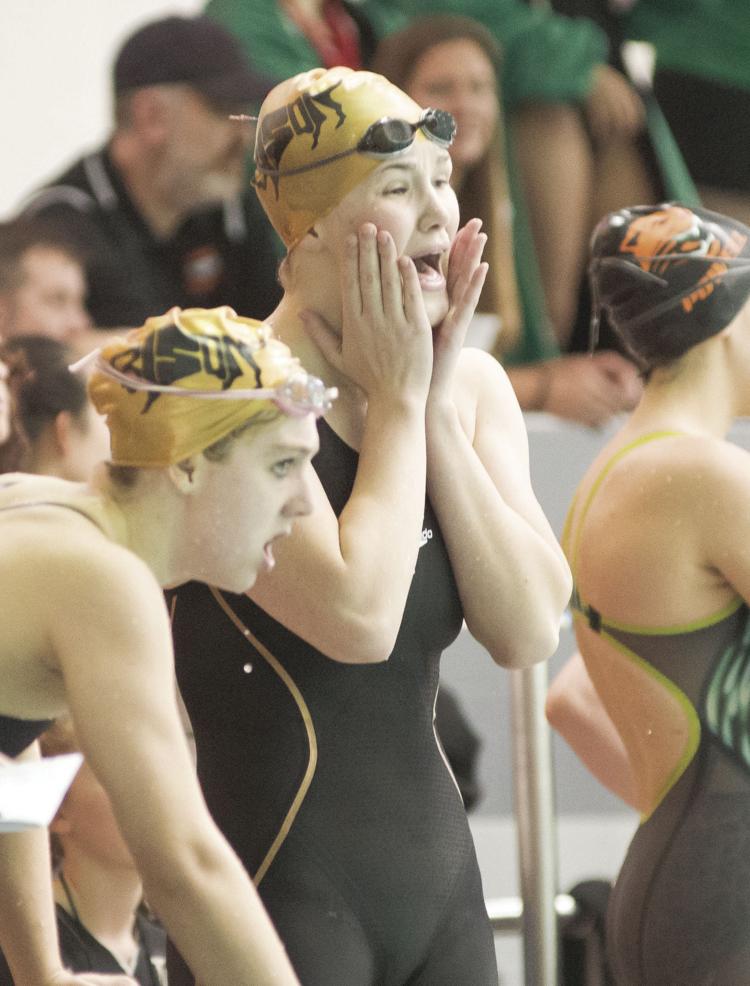 With the top qualifying time in the state heading into the 200 IM, the question was not so much if Lambert would win the event, but how much she would be pushed. It turned out to be not much. Lambert finished miles ahead of second place Lander to cruise to a state title.
Grace Wagner and Riddle helped the cause with sixth and ninth place finishes in the 50 free, respectively. And with freshman Ava Wagner scoring for the Lady Bison in the 100 fly, it just added to the thrill of a big