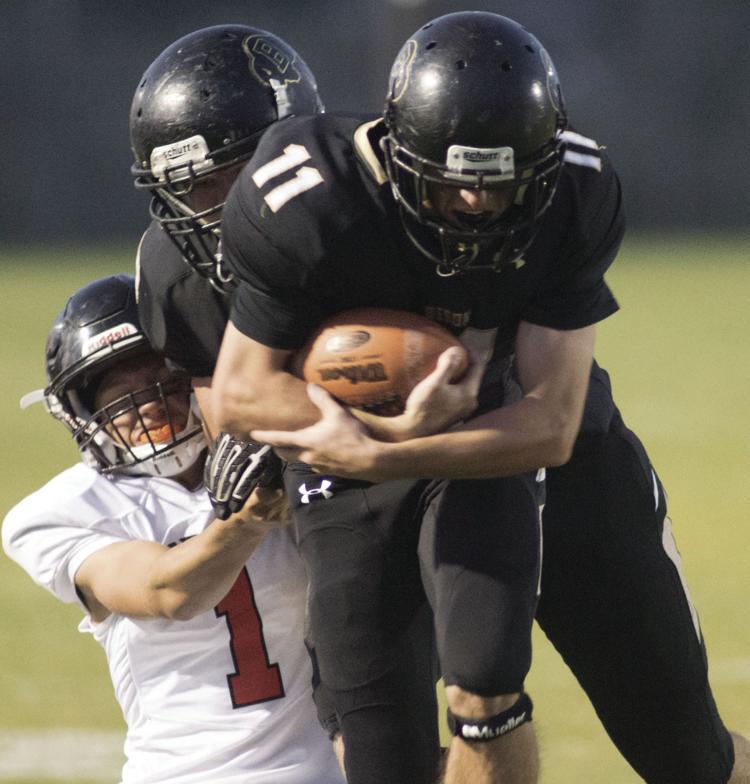 While the Buffalo High School Bison football offense may look a little more spread out this season, there is no denying how much they still rely on an effective run game that chased the Burns defense right off the field last Friday in a 39-6 Bison win over the Broncs.
Rowen Ruby rushed 30 times for 199 yards and two touchdowns. Cody Milmine finished with three rushes for 44 yards and quarterback Luke Glassock ran for another score as the Bison racked up 226 yards rushing with spread formations that are catching opposing defenses off guard.
"We're not just putting four bodies out there to spread teams out," coach Rob Hammond said. "We are putting four really good athletes out there and teams are having to adjust. It's been fun calling plays."
It didn't start out all fun in the first quarter against the Broncs. After a bad snap on the Bison's first possession forced a Buffalo punt, it was up to the defense to step up and get Buffalo out of trouble.
After forcing a Burns punt and taking over at their own five-yard line, a slant to Aaron Thiele got the Bison out of trouble quickly. The Bison would exchange punts again before putting together a big drive at the end of the first quarter that saw Ruby find a lot of space and another big pass to Thiele.
When Glassock was able to target Thiele it was usually bad news for Burns. Thiele finished with five catches for 83 yards and a pair of touchdowns.
Glassock would score on a sneak early in the second quarter for Buffalo's first touchdown. The extra point made it 7-0 in the second frame.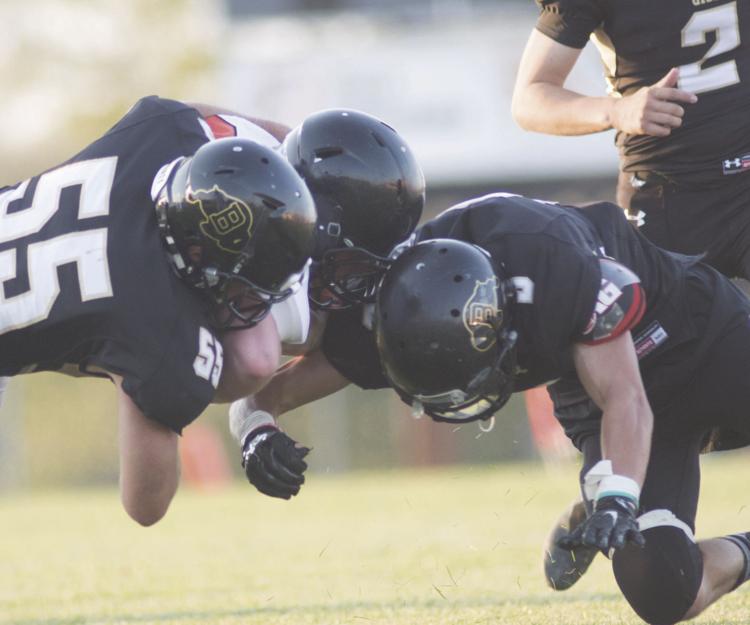 "The kids are doing a good job picking up what the defenses are doing and adjusting," Hammond said. "Rowen ran really well. He is a little undersized but he fights hard, has really good vision and makes good cuts. He is dynamic and as fast as can be."
The Bison defense dominated the first half. One of the best plays Burns managed to put together may have been a quarterback scramble for a total of  zero yards.
Hyrum Hatch and Dawson Hatch menaced Burns all night long. Dawson Hatch blew up a number of pass attempts and Hyrum Hatch raced side to side and helped a stout Bison line control the line of scrimmage.
Ruby found space around the left edge after a turnover on downs for Burns with time winding down in the second. The extra point was good and the Bison led 14-0.
Dawson Hatch and Cody Milmine each had an interception before halftime as the Bison defense held the Broncs to three first downs in the opening two quarters.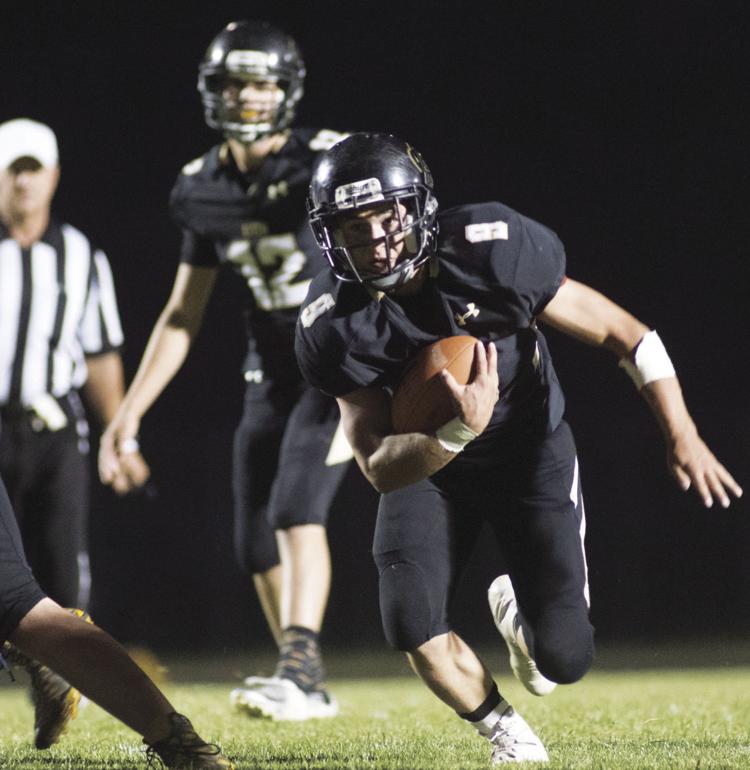 A long Glassock field goal opened up the scoring for the Bison in the third quarter.
After forcing another Burns punt, Milmine broke off a big run, followed by another touchdown run from Ruby to make it 24-0.
The Bison would add another score before the end of the third to go up 31-0 and essentially seal the win.
Buffalo added another touchdown and two-point conversion on a fire drill for their 39 points. The Broncs eventually scored in garbage time as the Bison wrapped up a big conference win.
While every conference win is big, there is no overstating how important this week's matchup is with Glenrock as far as potenital playoff scenarios.
It will be two completely different styles of offense and should give both defensive coordinators major fits.
Buffalo needs to find a way to stop Glenrock's normally effective double-wing option offense and quick backs, while the Herders need try to find a way to handle the speed and space the Bison offense will throw their way.
"The kids are going to have to execute and not just make tackles on defense," Hammond said. 'They are going to have to take on a block or two and rely on the guys behind them to make the tackles. Hunter Pope has been saying at practice that this is week for selflessness, and he's right. You have to respect what Glenrock can do on offense."