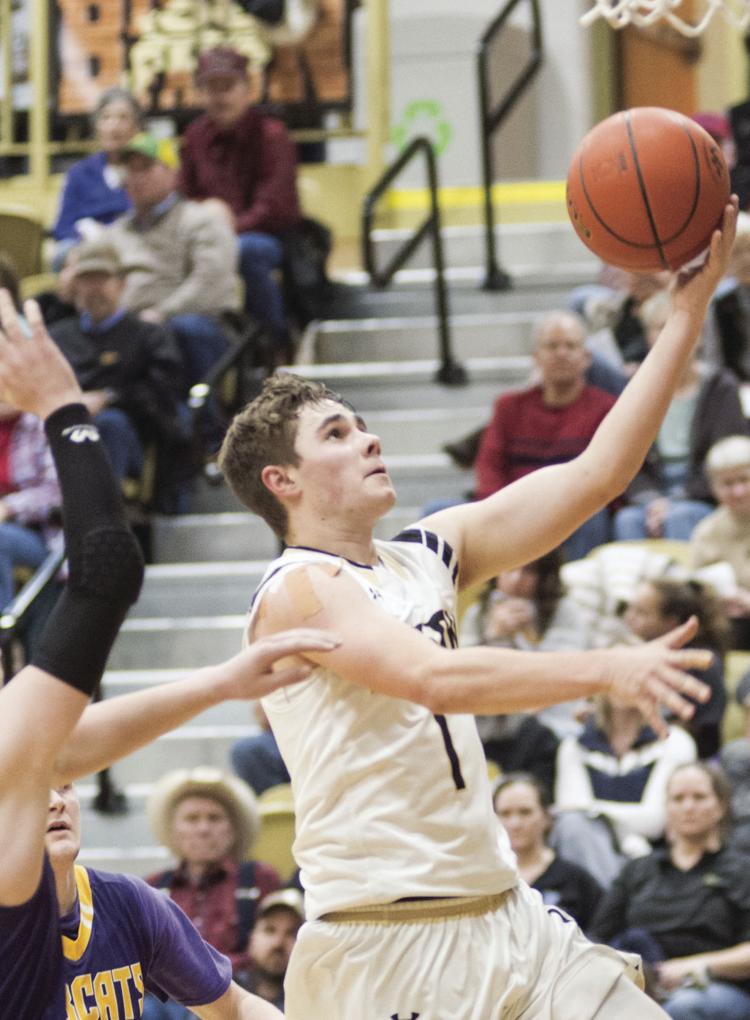 The Buffalo High School Bison (5-1, 16-3) seniors put on a show Friday night in their final appearance in front of the home crowd in a 75-44 win over Thermopolis to end the regular season.
Buffalo has won 14 out of their last 15 games and head to regionals as the top seed out of the Northeast.
Aaron Thiele had the hot hand and scored a season-high 32 points. Tyce Dahlberg had 15 points and 13 rebounds. Luke Glassock finished with nine points, three assists and three steals.
"The starters played a great game and it was a good way for the seniors to go out," coach John Hepp said. "We took a lot of shots in that game. I told them they could open it up a little since it was the last home game."
Thiele finished 5-of-10 from 3-point range and dished out seven assists in the effort. Everything was falling early for the Bison as they led 23-2 at one point in the first quarter.
The Bobcats hung around in the second, but a 20-7 third quarter run put the visitors away.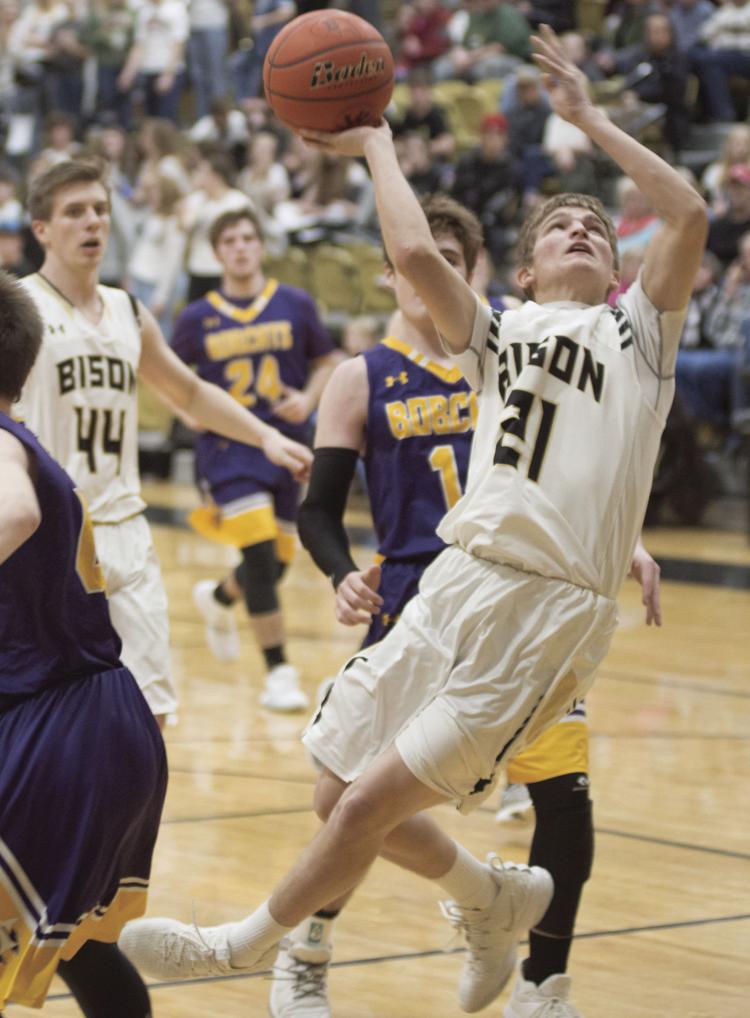 Hunter Peterson finished with five points, four rebounds and five steals. Dawson Hatch added five points, 12 rebounds and five assists. Mason Moon had three points, three steals and a pair of boards.
"Securing that first place spot at regionals gives us a good first round matchup for us." Hepp said. "But we can't overlook anybody or anything. I've seen a lot of things happen at regionals."
Hyrum Hatch finished with two points and five rebounds on Friday. Hunter Stone had two points and one rebound. Ale Sottini added two points and a pair of boards.
Buffalo will look to defend their regional title starting Thursday at 1 p.m. against No. 4 Southeast Burns. The Bison beat Burns 71-39 at BHS earlier in the season. Burns hasn't won a conference game all season.
The winner of that game will face either No. 2 Southeast Torrington or No. 3 Northeast Newcastle to advance to the championship game.
"I'm sure people will have some different plans for us, but I think we've got things that can counter what people are going to throw out there," Hepp said. "And we haven't seen that gym yet. It would have been nice to play there once this season. But we are healthy and playing well and should be ready to go this week."