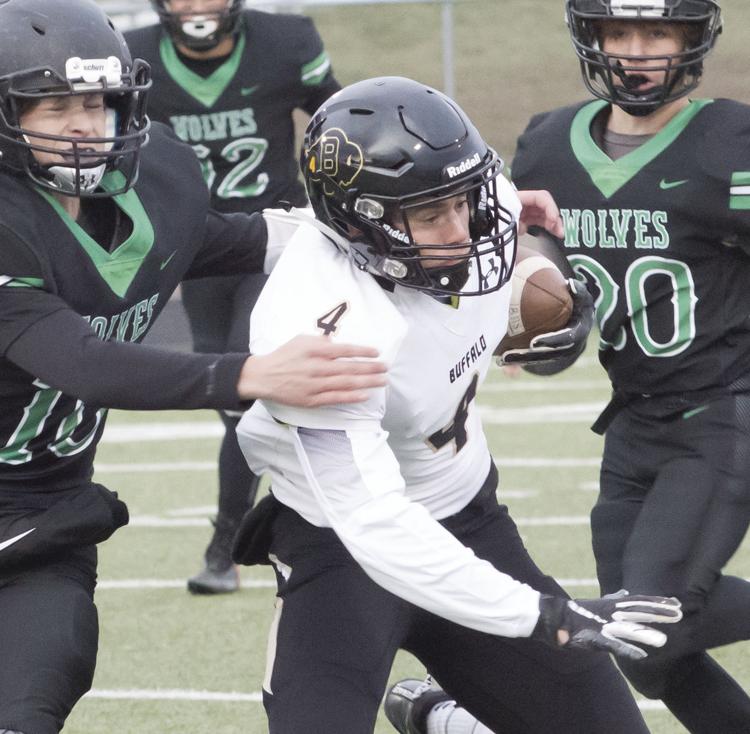 Buffalo High School Bison football coach Rob Hammond could tell his team wasn't being as physical as he knew they could be in Moorcroft Saturday night.
It didn't take long for the Bison defensive front to respond after a loud reminder from the coach on the sidelines.
Anthony Graves burst through the Wolves offensive line on the next play and dropped the Moorcroft running back for a loss of five yards. On the next play Hunter Pope made short work of a Wolves lineman and dropped the Moorcroft quarterback for a 10-yard sack.
"They don't like being told that," Hammond said. "The challenge was to be the more physical team. I never thought I'd have to tell them that, but then they really came out and tackled well."
That was more like the Bison defense he was expecting as Buffalo shut down the Moorcroft offense en route to a convincing 49-6 conference win to up their record to 5-0 overall and 4-0 in conference play.
After the Bison defense forced a fourth down and forever on Moorcroft's first drive, Rowen Ruby took a handoff over the left side for a long touchdown run to put the Bison up 7-0.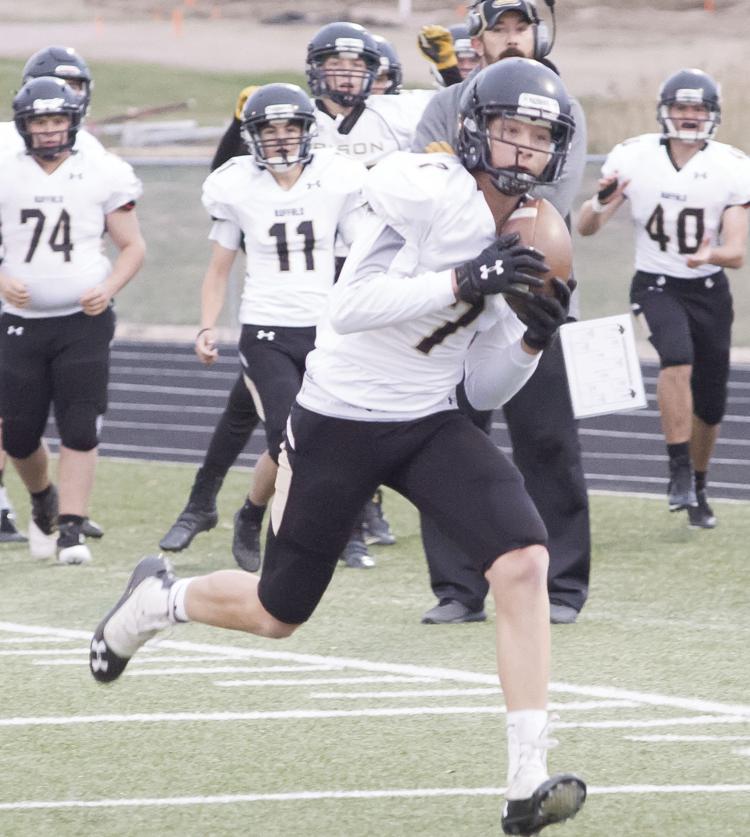 Anthony Peters jumped on a squib on the kickoff to give the ball back to the Bison. While they couldn't convert on that opportunity, Bison quarterback Mason Moon found Calvin Rule down the sidelines late in the first for a touchdown bomb to put the Bison up 14-0 in the first and starting to roll. It was Rule's first of three touchdowns on the night.
"Calvin and I spent a lot of time over the summer working on passes," Moon said. "I think that helped. We have kind of formed a relationship that has been really good. But I trust all our guys to catch balls when I throw them up there."
The Bison wasted no time in the second frame after a Dawson Hatch interception on fourth and four. Moon found Rule again for a touchdown pass to put the Bison up 21-0.
"Mason just kind of understands how to throw the ball to all of those guys," Hammond said. "Dawson Hatch catches everything you throw at him. Dakota Lopez finds the seam and Mason hits him. Calvin really knows how to go up and get the ball."
A Dawson Hatch 70-yard keeper later in the second put the Bison up 28-0. He followed that up with another long scoring run to put the Bison up 35-0 with time winding down in the half.
"I have a competition with Dawson to see who can have the most explosive offensive play of the game," younger brother Hyrum Hatch said. "He's explosive, that's for sure."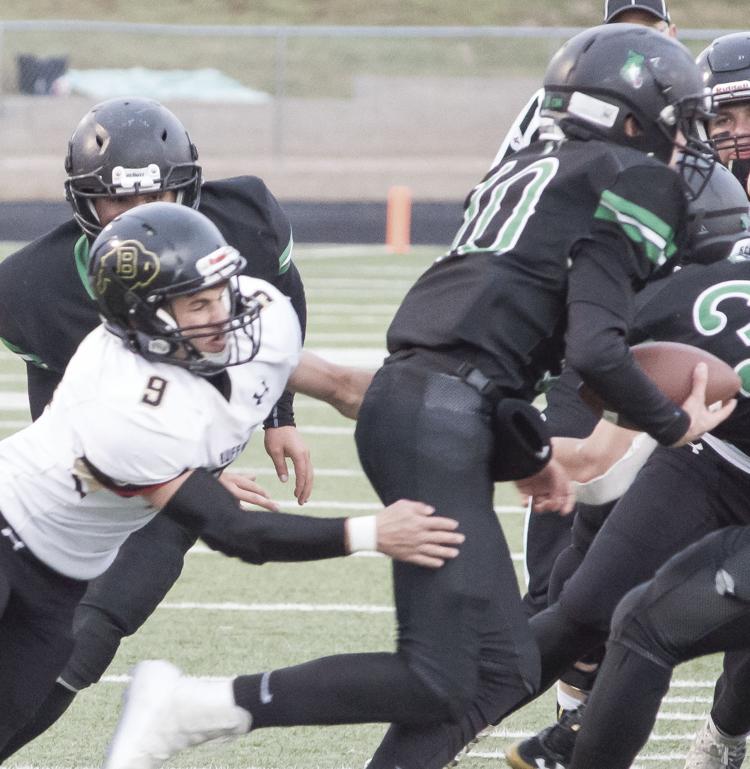 Hyrum Hatch and Bison defense stuffed the Wolves deep in their own territory with seconds remaining to force a turnover on downs. That resulted in the third scoring pass from Moon to Rule to make it 42-0 heading into halftime.
A huge catch by Taylor Swanston helped set up the Bison for their final score. Ben Camino carried the load late for the second straight game, finishing off a big second half with a 10-yard touchdown run up the middle.
With another conference win aside it's time for the Bison to focus on Wheatland for a homecoming matchup Friday night at Mike Moon Field. Buffalo expects a big Bulldogs squad that could pose some problems in the run game.
"They gave us a game the first time we played the last year," Hyrum Hatch said. "They are big up front with huge linemen. The run game is definitely their strength. But homecoming is just a great week. It's a lot of fun and we love how everyone comes out and supports us. It's going to be a fun night Friday."