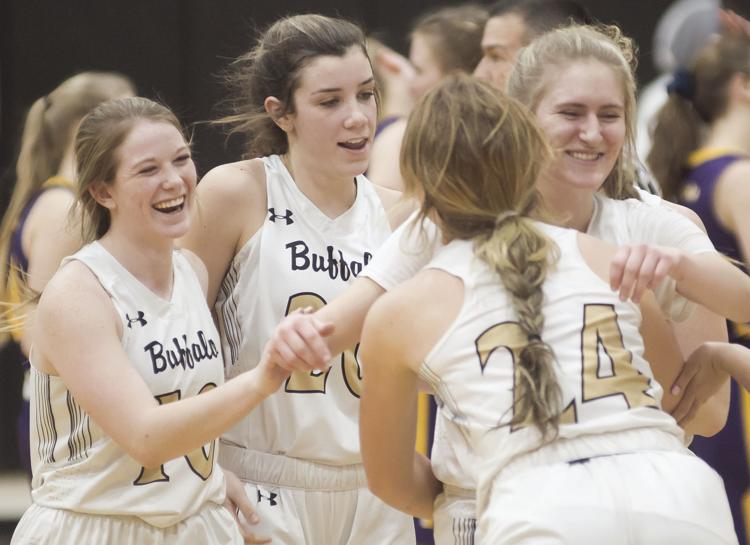 Jordyn McNamee's shots from beyond the arc got the Buffalo High School Lady Bison basketball team off to a hot start in the first quarter Thursday night at BHS against the Thermopolis Lady Bobcats, and foretold how the game would end. McNamee's game-tying 3-pointer set the Lady Bison up for a 42-40 win.
In front of a raucous home crowd, the Lady Bison strung together two quarters that appeared to send the Lady Bobcats searching for answers as they trailed 21-15 heading into the break.
Thermopolis found the answers quickly, however, as they put together a third quarter rally that led to the Lady Bison searching for answers of their own.
"We played a really good first half, and then in the third quarter we came out way too relaxed," coach Michelle Dahlberg said.
Thermopolis led by as many as nine in the fourth before a furious comeback by Buffalo swung the momentum convincingly back in the Lady Bison's favor.
Riley Fowler checked in late and nailed a wide-open jumper off a pump fake. Kenli Bauer continued her domination on the glass to help with the comeback.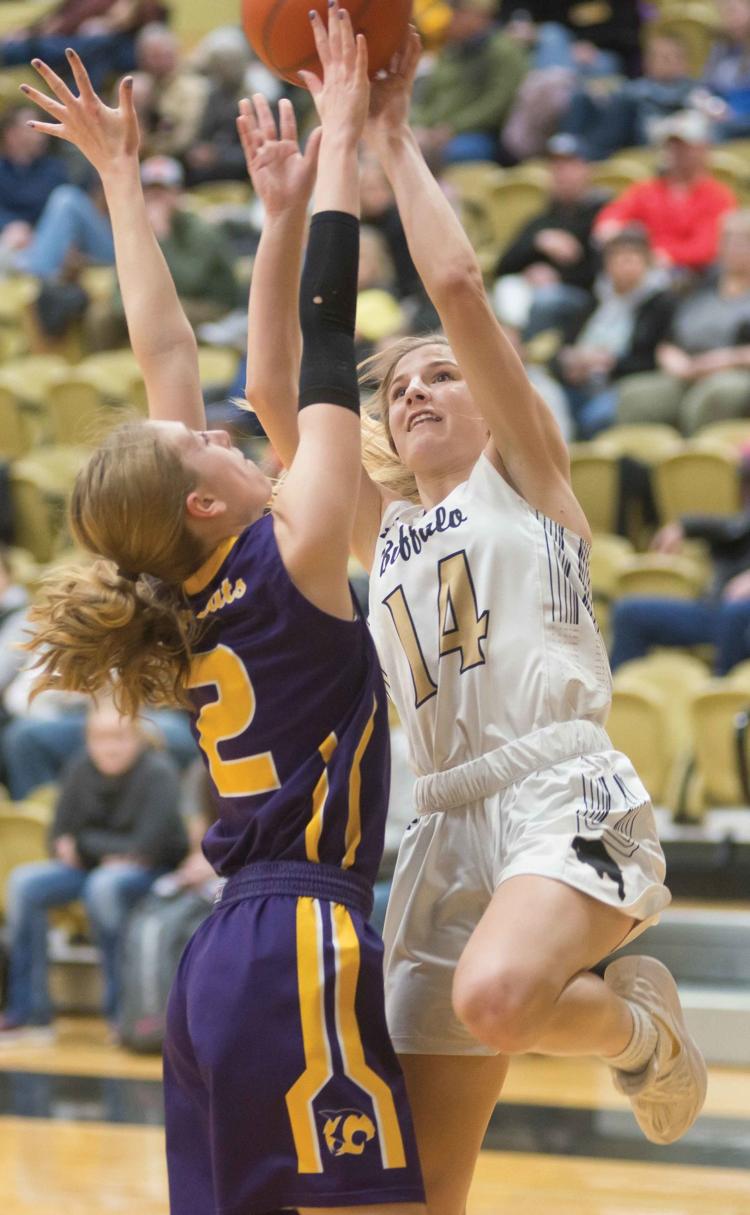 Her tie up led to a Lady Bison possession that found McNamee for the game-tying 3-pointer with just over a minute on the clock.
"Kenli and Riley did a nice job getting some key offensive rebounds that gave us some big second chances," Dahlberg said. "It was nice seeing both of them have another huge game for us."
After Thermopolis took a 40-39 lead, McNamee was set up for a drive to the bucket where she was hacked and sent the line. Two clutch free throws got the Lady Bison up by a point with seconds to go and the crowd was so loud the referees might not have heard the horn for a substitution.
The Lady Bison ended up with the ball on a double dribble, call and Kendall Tietjen helped seal the win at the foul line.
Fowler finished with seven points and nine boards. Bauer added three points and eight rebounds in the win.
Saturday against Cody it seemed the Lady Bison had a second consecutive win wrapped up after leading through the first three frames. Cody, however, went on a 20-4 run in the fourth to stun Buffalo.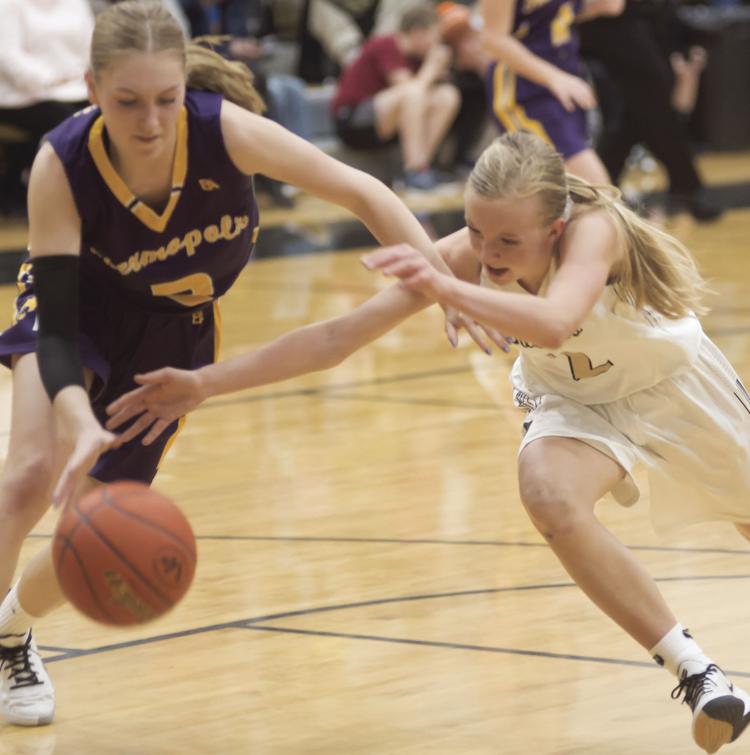 McNamee led the way with 11 points and six boards. Freshman Cantrell Rosalez finished with six points and five rebounds.
"We seemed to keep that five-point lead throughout the game," Dahlberg said. "Then they decided to press us late in the game. It wasn't effective for them earlier, but they executed it well in the fourth."
The Lady Bison host Big Horn on Friday. Saturday Torrington will visit BHS for a big weekend home stand.