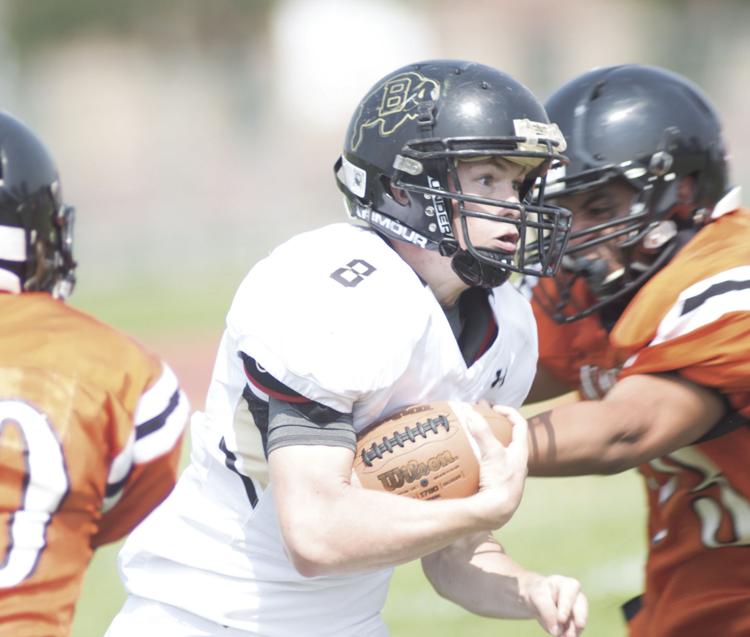 It's almost a shame the Buffalo High School Bison football team couldn't count their zero week scrimmage against Worland. The Bison scored nearly every way possible and stuffed the Warriors offense with a hard hitting, relentless defense during a physical scrimmage on Saturday that looked and sounded like Buffalo was much more ready to play than 3A Worland.
Whether it was through the air, up the middle, on a quarterback scramble or around the edges, the Bison offense kept the pressure on the Warriors defense and scored multiple times while showcasing a seemingly limited playbook.
"There is still room for improvement," coach Rob Hammond said. "We missed some assignments and reads on defense. But for maybe those 65 plays we ran on defense I can really only remember three or four missed tackles."
Big hits came early and often from a defense that is well ahead of where it was last year adjusting to a new system. A number of Bison hits on Worland running backs and receivers drew some oohs and ahhs from the small crowd, which seemed about even with Buffalo and Worland spectators.
"Worland did hit a couple of pass plays," Hammond said. "They've got some good athletes and you're not going to stop everything."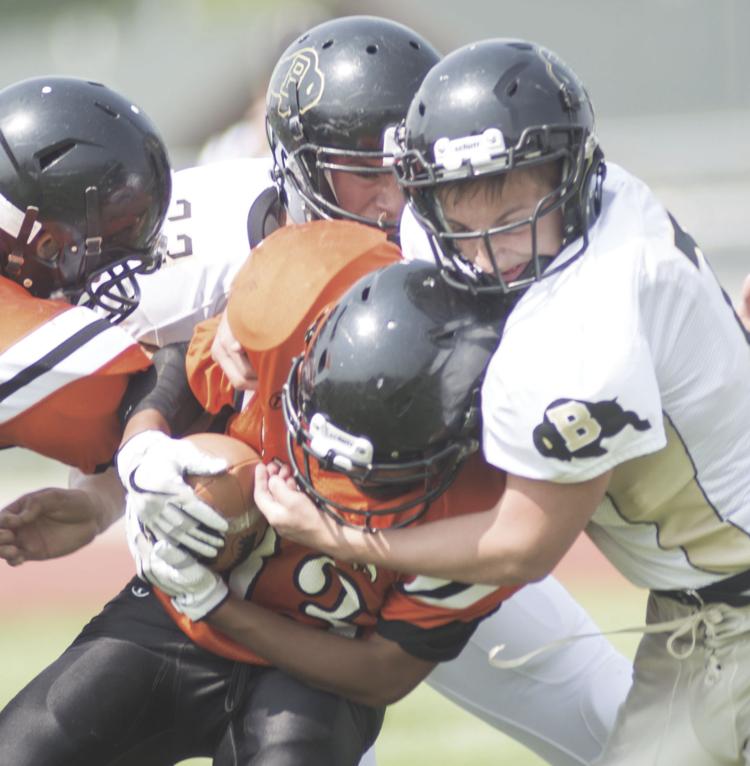 The Bison didn't stop everything, but almost everything. The energy was there on the field and on the sidelines and if zero week was any indication of where the Bison are heading into the first week as a 2A team, they appear to be in pretty good shape.
"I think we're there," Hammond said. "We have enough offense that we can go at teams a number of different ways. On defense it's just a matter of adjusting to different schemes each week."
Opening night will be a scheme the Bison and Hammond are familiar with, as Douglas brings their wide open offense to Mike Moon Field and will try to spread the Buffalo defense out and made some big plays.
"Douglas returns most of their offensive line," Hammond said. "The defense will need to make their reads if they spread out and try to run up the middle. It's always fun playing Douglas."
The zero week scrimmage featured each team getting the ball at different spots on the field with very limited special teams plays. It's a part of the game every team needs to improve on weekly and with a couple of changes to an effective kicking game from last season, it's one of the few areas Buffalo looks to perfect.
"We have one of those small town football switches," Hammond said. "The old holder for field goals is now the long snapper. Aaron Thiele is snapping, and we put Mason Moon down as our new holder."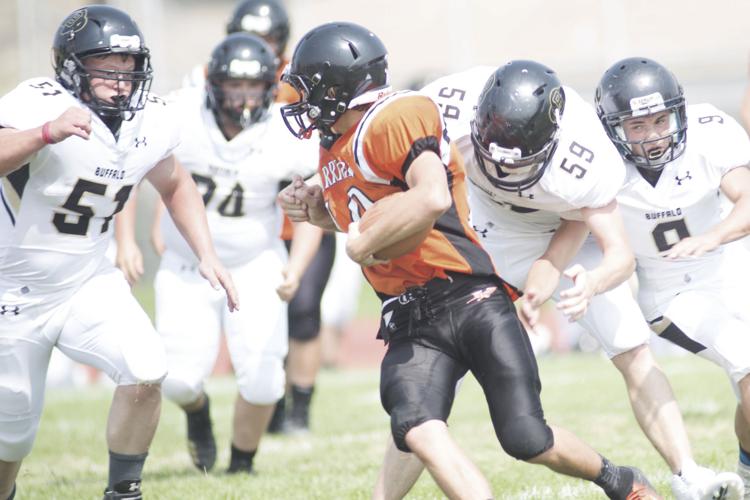 It's a job harder than most people realize, but from what the Bison showed Saturday against Worland, not a lot of games this season will come down to field goals.
Buffalo will face the Bearcats this Friday night at BHS. Kickoff is set for 7 p.m.