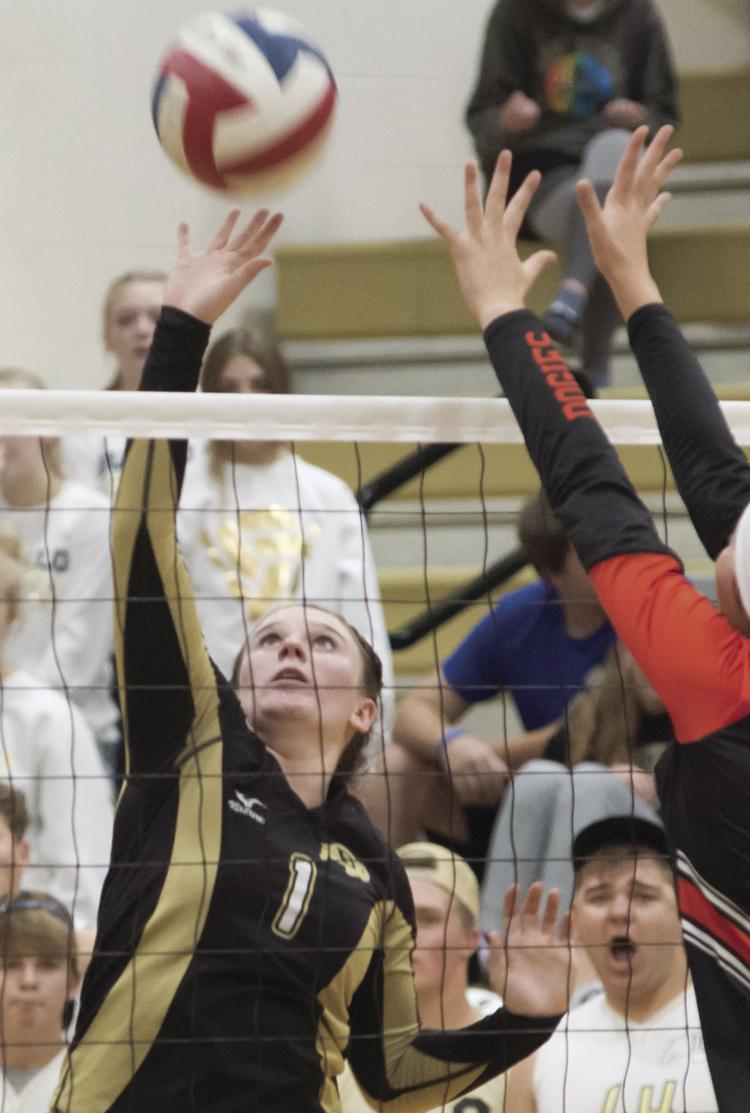 It's been a long wait to see the 2019 version of the Buffalo High School Lady Bison volleyball team in person. But for those who were patient, they were rewarded with what could end up as one of the best Wyoming volleyball matches of the year Saturday afternoon at BHS.
After taking the perennial powerhouse Douglas Lady Cats to five sets Friday night in a tough loss on the road, the Lady Bison came out a tad sluggish in the first couple of sets at home against Newcastle.
A game Lady Dogies squad cruised to steal the first two sets against the Lady Bison, as the Newcastle hitters dominated at the net and kept the Lady Bison on their heels and grasping for answers.
Whatever happened between the second and third sets, however, whether it was a pep talk from freshman coach Brittany Ackerman, rally caps from a rowdy student section or just a little encouragement amongst players, the Lady Bison put together three dominant sets that sent the Lady Dogies home wondering what happened.
"We got our passes a little better in the third set and that really helped us out," Lady Bison junior Kendra Schultze said. "Adriann Lausen was pulling some good sets and getting us some good passes."
Those passes helped the Lady Bison crush Newcastle 25-18, 25-17 and 15-8 in the final three sets to stun thewhat they are capable of when all the pieces of the puzzle fit together.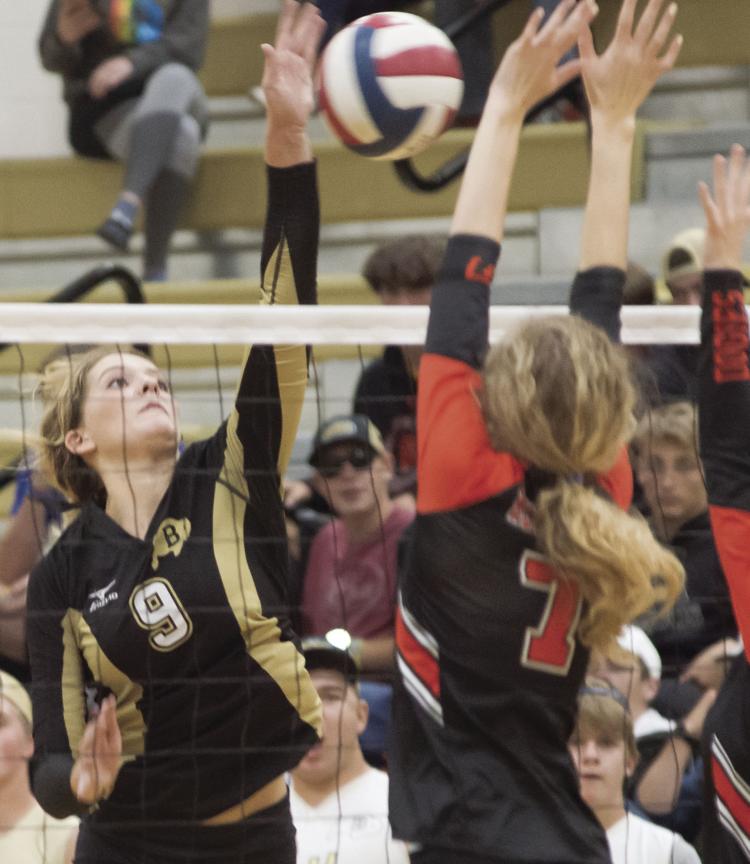 "I think it was our energy," junior Riley Fowler said. "We started out with our energy being down and then we lifted ourselves up and pushed through those last games."
After dropping the first sets 25-22 and 25-19 as the Newcastle big hitters had their way at the net, the Lady Bison rallied behind huge blocks, digs and kills for three sets that completely flustered the Lady Dogies en route to a comeback few saw coming.
The Lady Bison were also without head coach Carlene Landrey, who was out of town, but behind freshman coach Ackerman, the Lady Bison rallied for an important win.
"We missed Coach a lot," Schultze said. "She really cares about all of us and is really passionate about everybody on the team."
That passion apparently has had an impact. Beginning in the third set, the athletes Landrey was so high on to begin the season suddenly became volleyball players in front of the home crowd.
Fowler, Sydney Dobbin, Demi Dobbin and more stuffed nearly every Lady Dogies kill. In the backcourt Kenli Bauer, Ashlyn Ibach and Elisa Fieldgrove found every free ball as Lausen continued to set up big hitter after big hitter.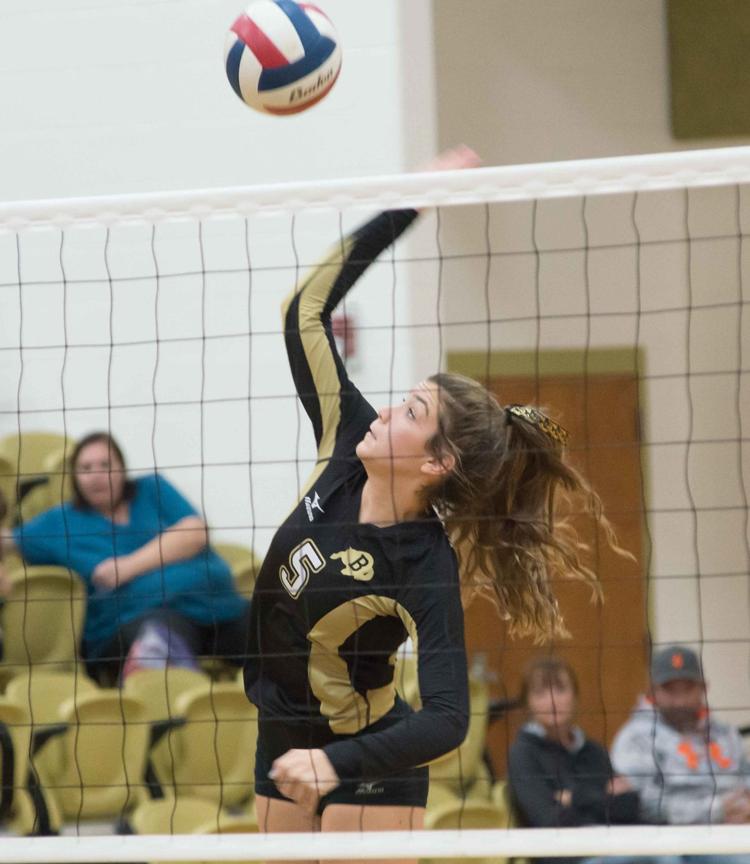 After the solid play at the net and digging out every Lady Dogies shot, the Lady Bison pushed Newcastle into that deciding fifth set where Fieldgrove was set up repeatedly for shots that put the Lady Dogies away for good.
"We definitely started communicating more which helped," Fowler said. "Also the student section really helped us out. They really got into Newcastle's head."
After a trip to Torrington Friday, the Lady Bison and the home crowd will have another chance to get into an opponent's head as they host Thermopolis Saturday afternoon at BHS.
"Having that support really helped a lot," Fowler said.